Boys
Sexual Abuse and Treatment
Jessica Kingsley Publishers
Psychotherapeutic work with sexually abused boys is a relatively new field of endeavour. The authors of this book discuss therapy, effects of therapy, the relationship between trauma and symptoms, which clients run the risk of abusing again, and prevention and its effects. Looking in considerable detail at cases where boys have been victims of sexual abuse - by their fathers, mothers, siblings, neighbours and strangers, and also by people whose profession involves taking care of children - the authors look at the many questions that arise around the topic of sexual abuse, particularly in so far as there are fears and anxieties specific to boys. They show what can be done to help these boys, and provide new insight into the state of mind of boys who have been abused. The book provides not only suggestions for treatment, but also a framework for understanding the issues involved, based on five years' clinical work in the R"dda Barnen specialist clinic.
Much of the literature on child sexual abuse is dominatinated by authors whose first language is English. This can give the false impression that the most creative or innovative work is being done by those in the English-speaking world. This is a quite inaccuarate picture. Nyman and Svensson demonstrate this by drawing from the best on offer in a variety of different cultures and juristictions. In this reviewer's opinion this is a book that will be of value to clinicians, students and clients. The style of writing is open and accessible. The case illustrations are well chosen and illuminating. It is not, strictly speaking, a text book: however, the theories underlying the authors' practice are soundly based. It is clear that they have adopted a policy of basing their work on the best research and 'practice wisdom' at their disposal. One of the aspects that this reviewer liked the most about this book was the commitment from the authors to acknowledge that 'our clients are our teachers'. When one considers the long shopping-list of issues about which we need to know more, there is no scope for anything less than humility in the face of child abuse. And since we must admit the lack of 'answers', we must be guided by our clients in our mutual search for a way forward.

– International Social Work
The book gives the boys the opportunity to share their stories, which they do, in a very frank manner... I encourage anyone working with boys to make the effort as it will help make you more ready and able to cope if/when you are faced with a cry for help.

– Youthwork
The authors have five years experience apiece at the Radda Barnen specialist clinic in Stockholm - which deals exclusively with boys who have been abused - to call upon, and their knowledge is put to excellent use... Provides a wealth of suggestions on treatment for the abused; and on understanding the damage done, and the prevention of a 'cycle' of abuse-the authors approach the topic of the differences between the abuse suffered by boys and by girls - and at social reactions to both. They look at the most common types of abuse suffered by boys - and how they differ from abuse suffered by girls. The role of the perpetrator is examined, as well as the most common types of abusers of boys. This is a painful book - at times extremely so - which deals with an under-researched subject. It was the hope of the authors that their work would guide and inspire others- that is something which it will surely achieve.

– Child Care Forum
This book provides an excellent discussion of sexual abuse and treatment of boys. Child psychiatrists, psychologists and those working in child protection agencies will find it very helpful in treating their cases. The psychodynamic understanding that the authors provide is extremely valuable particularly to systems workers and child protrection workers who often focus their interventions at altering systems at the macro level and pay insufficient attention to the individual depth psychological approach to trauma. The book therefore provides a useful corrective to the systems view.

– European Child and Adolescent Psychiatry
Anders Nyman (psychologist) and B"rje Svensson (psychotherapist) have worked on the Boys' Clinic project since it began over five years ago.
1. The Phoney Policeman. 2. Boys as Victims. 3. It Started with a Burn on the Arm - Sexually Abused by Father. 4. Why Did She Do It? - Sexually Abused by Mother. 5. Sibling Incest - An Unexplored Field. 6. Refusing to Grow Up - About Paedophiles. 7. I Meant Well - A Letter from a Paedophile. 8. If You Scream I'll Kill You - Sexually Abused by a Stranger. 9. Central Areas and Themes of Therapy. 10. Making Reality Real - About Dissociation. 11. The Phoney Policeman - Therapy. 12. Trauma and Compulsory Repetition. 13. The Struggle Against El Loco - A Traumatised Refugee Boy. 14. Stigma - The Sense of Being Different and Inferior. 15. Kill Larry - Coming to Terms with Shame. 16. If you Promise to be Good, I Suppose I Can Come and Visit You. 17. Catching the Queer Bug - About Fear of Becoming Homosexual. 18. Teacher's Pets - Treatment of a Group. 19. Sex Ring. 20. Daddy's in a Coffin on the Couch - A Case Description. 21. My Child was a Monster. 22. Obstacles and Problems in the Treatment Work. 23. Keeping the Door Open on Uncertainty. 24. Being Surprised By Our Own Feelings. 25. Concluding Discussion.
Find what you're looking for...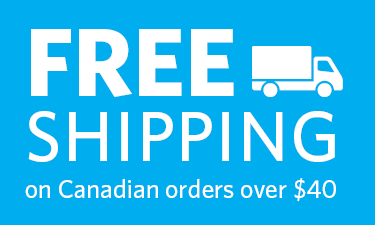 Stay Informed
Receive the latest UBC Press news, including events, catalogues, and announcements.
Publishers Represented
UBC Press is the Canadian agent for several international publishers. Visit our
Publishers Represented
page to learn more.