16 photographs, 24 figures
Brand Command
Canadian Politics and Democracy in the Age of Message Control
The pursuit of political power is strategic as never before. Ministers, MPs, and candidates parrot the same catchphrases. The public service has become politicized. Decision making is increasingly concentrated in the Prime Minister's Office. And a top-down chain of command has eroded public involvement in policy creation. What is happening to our democracy?
To get to the bottom of these alarming developments, Alex Marland reviewed internal political party files, media reports, and documents obtained through access to information requests, and interviewed Ottawa insiders. He argues that political parties and the government itself are beholden to the same marketing principles used by the world's largest corporations. Called branding, the strategy demands repetition of spoken, written, and visual messages, predetermined by the leader's inner circle. Such disciplined practices have penetrated parliamentary democracy in Canada, facilitating a centralized style of political control that runs counter to fundamental principles of responsible government.
In the Stephen Harper era, nothing could contradict the brand, and hard-hitting communications denigrated opponents. Today, the tone of politics may have changed, but the same forces that centralized power in the PMO remain. In Brand Command, Marland compellingly argues that public sector branding is an unstoppable force that will persist no matter who is in power. He warns that the disciplined communications so essential in today's frenzied media environment create serious problems for parliamentary democracy that must be confronted. This book will fascinate anyone who is interested in how Ottawa works and where Canadian politics is headed.
This book will fascinate anyone who is interested in how Ottawa works and where Canadian politics is headed.
This book will fascinate anyone who is interested in how Ottawa works and where Canadian politics is headed.
Awards
2017, Winner - The Donner Prize
2017, Winner - Book Award for Scholarly Writing, Atlantic Book Awards
Marland's excellent account pulls back the curtain and reveals minute behind the scenes details of how the government practiced strategic communication, something that is seldom possible to document so thoroughly. His analysis of specific branding efforts will be useful to academics studying the field.
Marland's excellent account pulls back the curtain and reveals minute behind the scenes details of how the government practiced strategic communication, something that is seldom possible to document so thoroughly. His analysis of specific branding efforts will be useful to academics studying the field. But it is also highly recommended for practitioners, both on the political side and within the public service, who want to understand how a particular government handled communications, the path that future governments are likely to take in a similar way to solve similar challenges, and the pressures that this puts on the relationship between the political government and the permanent government.
The pursuit of political power is more strategic than ever and political parties and governments are using the same brand control as the world's largest corporations, which does not bode well for democracy, argues Alex Marland in his thought-provoking new book … Mr. Marland, one of the country's leading experts on marketing and politics … substantially investigates the branding strategy in government and politics today and looks at how it will create serious problems for parliamentary democracy.
Much of Marland's book is focused on how the former Conservative government brought branding and message control to federal politics — and it's the most complete, revelatory insight to date … Marland flatly warns that branding erodes parliamentary democracy and the book contains a number of suggested ways to keep branding power in check. It doesn't work well when people are 'off message.' Healthy democracy, on the other hand, requires an element of dissent and disagreement. The same is true of the media, which can often be seen by brand-fixated governments as just another arm of the marketing machine.
Practically every paragraph [of Brand Command] is jam-packed with provocative instances and insightful opinions. Any person who aspires to political participation, or simply to an intelligent grasp of the nuances of modem politics, must read this book.
Alex Marland's Brand Command provides us with insightful and profound lessons about how government works behind the scenes. Marland collected and analyzed a wealth of fascinating primary government data to write the book, and as a result, it demonstrates how tightly government can manage its communications, raises questions about how effective centralized systems are, and requires us all to reflect on how (or even if) we can judge whether the practice of political management is acceptable or not for democracy.
Alex Marland has written a tour de force on message control in government and party communications … Beyond this worthy contribution to his field of study, Marland also manages to interweave a synthesis of theoretical perspectives while offering his own original insights into modern government communications and political marketing. In all likelihood, Brand Command will become a standard reference work for those who study this increasingly important aspect of politics and public policy.
This book represents another major contribution to the study of Canadian political communications and marketing by Alex Marland.
Modern Canadian politics has travelled a long way – from a reliance on dusty old books of rules and procedures to the practice of the modern arts of marketing and branding. Alex Marland has led Canadian research in interpreting this remarkable transition. His newest book – with important revelations and insights on virtually every page – is an eye-opener. We will all want to keep it on our desks to understand how politics and government really work today.
A detailed, insightful, and thought-provoking examination of government and political communications as conducted under the Harper Conservatives. More importantly, Brand Command explores whether anything will change, whether it can, and how it might be changed to better serve the public interest.
Alex Marland is a leading researcher of political communication and marketing in Canada and an associate professor of political science and an associate dean of arts at Memorial University of Newfoundland. He has worked in the communications division of a federal government department, held a public opinion analysis position with a major polling firm, and been employed as a research manager with public relations and advertising agencies. He later held director of communications positions with several departments in the Government of Newfoundland and Labrador public service. He is the co-editor of the UBC Press series "Communication, Strategy, and Politics" (with Thierry Giasson) and was the lead editor of Political Marketing in Canada (2012) and Political Communication in Canada: Meet the Press and Tweet the Rest (2014), and of the open access project Canadian Election Analysis 2015: Communication, Strategy, and Democracy (2015).
Preface: Branding, Message Control, and Sunny Ways
Identifies what went wrong for Stephen Harper and the Conservative Party in the 2015 election campaign, which sets up a provocative summary of communications practices in the early days of the new Liberal government led by Prime Minister Justin Trudeau.
1 The Centralization of Communications in Government and Politics
Sets the scene by establishing that communications practices are contributing to centralized power in the centre of parliamentary government. A hypothesis is introduced that everything political passes through a branding "lens."
2 Marketing and Branding in Politics
Summarizes the advent of political marketing and branding, and identifies party discipline and central agencies as enablers.
3 The Tumultuous Digital Media Environment
Establishes that politics, government and the parliamentary press gallery have been transformed by digital media. Discusses concepts such as media logic, agenda setting, framing, information subsidies, celebritization, pseudo-scandal, and political advertising.
4 Public Sector Brands
Continues to lay a theoretical foundation by conceptualizing types of brands in the political marketplace. Features a case study that treats Justin Trudeau as a brand line extension of his father Pierre, the transformative Canadian prime minister.
5 Communications Simplicity and Political Marketing
Argues that research is informing the simplification and precision of communications messaging in politics. Presents evidence of ways that political marketing is practiced.
6 Brand Discipline and Debranding
Advances an argument that political elites are responding to changing communications technology with intensified media management that requires message consistency. This includes a penchant for negativity, as strategists attempt to damage an opponent's brand.
7 Central Government Agencies and Communications
Documents ways that the cabinet, the Prime Minister's Office (PMO) and supporting agencies impose message control through spin and other forms of media management.
8 Branding in Canadian Public Administration
Explores the variety of ways that the Government of Canada practices message control and branding within the public service itself, bringing together formerly disparate units.
9 Politicization of Government Communications
Illustrates ways that political personnel impose their partisan values on the public service, through such mechanisms as a "whole of government" approach to marketing.
10 The Fusion of Party and Government Brands
Shows how the governing party attempts to fuse its brand with the government's and strives to eviscerate select reminders of past administrations. Features a case study of the Economic Action Plan branding campaign after the 2008-09 global economic crisis.
11 Public Sector Branding: Good or Bad for Democracy?
Presents arguments in favour of public sector branding and warns of a number of concerns, before presenting recommendations for policy change.
Appendices
Glossary
Notes
References
Interviews
Index
Find what you're looking for...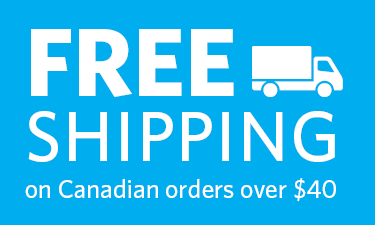 Stay Informed
Receive the latest UBC Press news, including events, catalogues, and announcements.
Publishers Represented
UBC Press is the Canadian agent for several international publishers. Visit our
Publishers Represented
page to learn more.