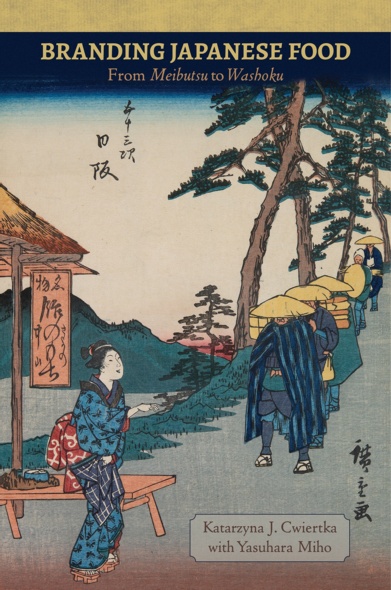 10 color, 33 b&w illustrations, 1 map
$100.00

Back Order
Ships in 4-6 weeks.
GO TO CART
Branding Japanese Food
From Meibutsu to Washoku
University of Hawai'i Press
Branding Japanese Food is the first book in English on the use of food for the purpose of place branding in Japan. At the center of the narrative is the 2013 inscription of "Washoku, traditional dietary cultures of the Japanese, notably for the celebration of New Year" on UNESCO's Representative List of the Intangible Cultural Heritage of Humanity. The authors challenge the very definition of washoku as it was presented in the UNESCO nomination, and expose the multitude of contradictions and falsehoods used in the promotion of Japanese cuisine as part of the nation-branding agenda.
Cwiertka and Yasuhara argue further that the manipulation of historical facts in the case of washoku is actually a continuation of similar practices employed for centuries in the branding of foods as iconic markers of tourist attractions. They draw parallels with gastronomic meibutsu (famous products) and edible omiyage (souvenirs), which since the early modern period have been persistently marketed through questionable connections with historical personages and events. Today, meibutsu and omiyage play a central role in the travel experience in Japan and comprise a major category in the practices of gift exchange. Few seem to mind that the stories surrounding these foods are hardly ever factual, despite the fact that the stories, rather than the food itself, constitute the primary attraction. The practice itself is derived from the intellectual exercise of evoking specific associations and sentiments by referring to imaginary landscapes, known as utamakura or meisho. At first restricted to poetry, this exercise was expanded to the visual arts, and by the early modern period familiarity with specific locations and the culinary associations they evoked had become a fixed component of public collective knowledge.
The construction of the myths of meibutsu, omiyage, and washoku as described in this book not only enriches the understanding of Japanese culinary culture, but also highlights the dangers of tweaking history for branding purposes, and the even greater danger posed by historians remaining silent in the face of this irreversible reshaping of the past into a consumable product for public enjoyment.
For the authors, the concept of washoku is a modern construct, and in this well-researched and erudite book, the authors dispel many of the myths surrounding Japanese food and expose how facts have been distorted for its promotion. . . . The authors' in-depth coverage of the topic is fascinating and offers the reader a new lens for viewing Japanese food culture.
Contemporary Japan's penchant for and success at gastrodiplomacy is well known, but Cwiertka and Yasuhara place this national-level soft-power branding strategy within a centuries-long history of business practices that fabricated connections between products (many of them food products) and locations.
One of the best collections of food studies essays, this work combines anthropology, literary analysis and history to consider the 'naming' and 'branding' of Japanese food, surely one of the most epitomized—and misunderstood—foodways in the world today. This volume helps us understand how foods created in Japan, or created outside Japan such as Portuguese tempura and Chinese ramen, acquire meaning and identity, both marked within Japan and globally inscribed. The particular story of UNESCO's approval of 'Japanese food' as a world heritage culinary culture raises questions about invented tradition, of political construction of national identity through a foodway given an international stamp of approval, but bearing contested meanings.
Branding Japanese Food explains the historical changes in Japanese foods in relation to region, class, and tourism; the more recent complications and competition for UNESCO recognition; and global recognition and distribution. Though thoroughly researched, it is very readable and accessible for undergraduate students. We are grateful to have this useful new edition for anthropology and history, cultural studies and Japanese studies.
The best history should shake up simplistic platitudes about the past. That's just what Cwiertka and Yasuhara do in Branding Japanese Food. Their impressive research shows that the Japanese meal of rice, soup, and three sides recognized by UNESCO's Intangible Cultural Heritage of Humanity program was not a deep-rooted national tradition but a myth constructed in the service of tourism.
In their meticulously documented—and utterly riveting—analysis of washoku or 'Japanese food,' Cwiertka and Yasuhara demythologize its allegedly timeless 'authentic' Japaneseness and offer incontestable proof of its invention in the late nineteenth century.
After UNESCO designated washoku an Intangible Cultural Artifact, we needed a careful and nuanced account of the Japanese branding tradition. Branding Japanese Food: From Meibutsu to Washoku is that account.
Katarzyna J. Cwiertka (Author)
Katarzyna J. Cwiertka is professor of modern Japan studies at Leiden University, the Netherlands.
Yasuhara Miho (Author)
Yasuhara Miho has published on a variety of topics within Japanese culinary history. Her expertise on the wartime period (1937–1945) is particularly strong. Yasuhara is coauthor of Himerareta washokushi (2016) and "Beyond Hunger: Grocery Shopping, Cooking and Eating in 1940s Japan," which is included in the edited volume Japanese Foodways, Past and Present (2010).
Find what you're looking for...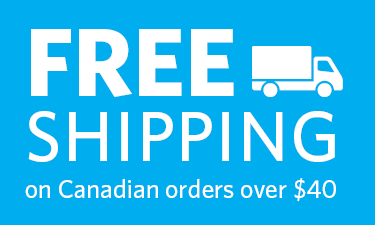 Stay Informed
Receive the latest UBC Press news, including events, catalogues, and announcements.
Publishers Represented
UBC Press is the Canadian agent for several international publishers. Visit our
Publishers Represented
page to learn more.