From award-winning journalist Sarah Cox comes the inspiring and astonishing story of the farmers and First Nations who fought the most expensive megaproject in BC history and the government-sanctioned bullying that propelled it forward.
In 2010, the BC government announced its plan to build a third hydroelectric dam on the Peace River. Although Site C would cost $9 billion and would destroy land of great ecological value and significance to First Nations, Premier Gordon Campbell and his successor, Christy Clark, insisted it was necessary to generate jobs and clean energy.
Starting in 2013, Sarah Cox travelled to the Peace Valley to talk to locals about what was really at stake. This powerful work of advocacy journalism reveals the dam's true costs from the perspective of those trying to stop the wholesale destruction of their land and their way of life. In frank and moving prose, Cox weaves the personal stories of expropriated farmers such as Ken and Arlene Boon and First Nations leaders such as Roland Willson into a stunning exposé of Big Hydro and its power to erode our land, our rights, and our ability to embrace (and afford) alternative clean energy sources.
This modern-day David-and-Goliath story stands as a much-needed cautionary tale during an era when concerns about global warming have helped justify a renaissance of environmentally irresponsible hydro megaprojects around the world.
This book is for anyone concerned about environmental destruction, climate change, and social justice issues, and it is a must-read for students, policy makers, and government leaders working in these areas.
Awards
2019, Winner - Roderick Haig-Brown Regional Prize, BC Book Prizes
2019, Shortlisted - Shaughnessy Cohen Prize for Political Writing, Writers' Trust of Canada
[This is] a breathtaking examination of how Site C was rammed through despite its devastating impacts on public finances and an ecological treasure trove … Cox delivers science journalism of the highest order, presented with passionate intensity and relentless curiosity.
Environmental journalist Cox presents a well-researched, accessible history of the Site C dam, a British Columbia project that's drawn international attention for pork barrel politics, violations of First Nations rights, and threats to the ecosystem in the Peace River Valley. With energetic prose and extensive on-the-ground reporting, Cox profiles the people and issues behind the divisive project.
Sarah Cox has written a searing new book about the scandalous Site C Dam in British Columbia … [she] expertly provides the context to the Site C saga that allows readers to understand what has happened here. Few people, except those who stand to profit immensely, have ever been enthusiastic about this project.
Breaching the Peace is an excellent title for Sarah Cox's important book about the Site C Dam. That title yields a cascade of kaleidoscopic connotations — insights into this complex history of a river being broken up, of communities being divided, of 'breach of the peace' lawsuits, and of byzantine machinations by BC Hydro to overcome the resistance.
The prose in [Breaching the Peace] is lapidary, beautifully crafted to give the reader a keen sense of the unique beauties of the Peace as well as some of the personalities in the indigenous/settler alliance that is fighting to protect it.
This book is important reading for scholars, activists, and policy-makers interested in environmental justice and community mobilization. In short, Cox's work will appeal to a wide range of readers; her prose is accessible, passionate, and privileges the words and perspectives of those determined to protect their homes and homeland.
Cox supplements her journalistic account of the movement with extensive ethnographic work with the people at its forefront… the resistance has been immensely instructive of how social movements emerge and evolve to make a difference. Breaching the Peace is therefore a must-read for students and scholars of development studies, environmental studies, and social movements. Summing Up: Highly Recommended.
With painstaking research and an even hand, Sarah Cox brings to life BC's northern heartland of the Peace River Valley, a place and people few Canadians know. In so doing, she exposes hard truths about the tenuous rights of citizens – settler and First Nations alike – as they confront our government's bare-knuckle ambitions for industrial resource development. This is a necessary book, truly a parable for our time.
Sarah Cox has written a great book. Not only does she provide searing insight into how Site C developed, she does so through the eyes of the people most affected by it. A must-read for anyone interested in policy, politics, and people.
Economic logic fails, a valley is inundated, and treaty rights are set aside in pursuit of political power: that's the story of Site C. It is a stark lesson in how cheap politics and intimidation can overwhelm the public interest – but not the enduring spirit of the people of the Peace.
This long-overdue and excellent book illustrates how money and politics can override concerns about sustainability and the very real spiritual and emotional values that bind us to place. Read this book to understand why Indigenous people and farmers are fighting together to protect their place on the planet.
This wonderfully written book brings the story of the Site C Dam – the largest infrastructure project in British Columbia's history – to life. This thoroughly researched, comprehensive, and astute analysis is a must-read for all British Columbians.
Sarah Cox is an award-winning journalist who specializes in energy and environmental issues. Her work has appeared in numerous magazines, online publications, and provincial and national newspapers. Breaching the Peace is her first book. She lives in Victoria, British Columbia.
Foreword / Alex Neve, Secretary-General of Amnesty International Canada
Prologue
1 The Announcement
2 Treaty 8 Stewards of the Land
3 Slapped by Lawsuits
4 The Birth of a Goliath
5 Treaty Lands and Corporate Plans
6 They Call It Progress, We Call It Destruction
7 Subdivide and Conquer
8 The Nature of the Peace
9 Harnessing Political Power
10 The Renewal Revolution
11 Fight or Flight?
12 The Decision
Notes; Selected Bibliography; Index
Related Titles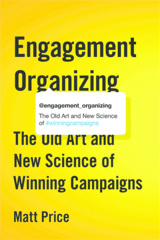 Engagement Organizing
The Old Art and New Science of Winning Campaigns
By Matt Price
The Nature of Canada
Edited by Colin M. Coates and Graeme Wynn
In the Name of Wild
One Family, Five Years, Ten Countries, and a New Vision of Wildness
By Phillip Vannini and April Vannini with Autumn Vannini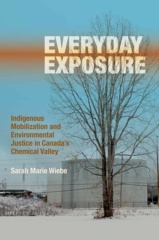 Everyday Exposure
Indigenous Mobilization and Environmental Justice in Canada's Chemical Valley
Cleaner, Greener, Healthier
A Prescription for Stronger Canadian Environmental Laws and Policies
‹
›
Find what you're looking for...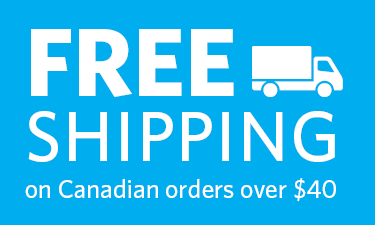 Stay Informed
Receive the latest UBC Press news, including events, catalogues, and announcements.
Publishers Represented
UBC Press is the Canadian agent for several international publishers. Visit our
Publishers Represented
page to learn more.