$34.95

Back Order
Ships in 4-8 weeks.
GO TO CART
Breaking Free from Persistent Fatigue
Jessica Kingsley Publishers
, Singing Dragon
Many factors of twenty first century life are impacting negativelyon our quality of sleep and self-restorative functions. The pressurefor increased productivity, less than ideal diet, constanttechnological changes, environmental pollution and unrealistic selfexpectations mean that a growing number of people are suffering fromdebilitating and persistent fatigue.
This book explains the body-mind balance and how it can bedestabilised resulting in fatigue. It combines practical ways tomeasure energy levels and identify stressors with concrete suggestionsfor how to modify habits, detoxify lifestyles and tackle dailychallenges head on. The author employs her vast professional andpersonal experience of conquering Myalgic Encephalomyelitis (ME) toaddress the physiological and psychological factors affecting ourenergy levels, from diet and environment, to breathing and the internalworkings of our bodies.
This detailed and comprehensive guide offer a fresh outlook foranyone who suffers from general fatigue, stress and conditions such asChronic Fatigue Syndrome, Fibromyalgia, Sleep Disorders, AdjustmentDisorder, Depression and Temporomandibular Joint Dysfunction as well asthe professionals who work with them.
Lucie Montpetit is an occupational therapist withover 25 years' experience working in a variety of hospital andoutpatient settings. She runs workshops on managing fatigue, stress andpain using the approach she has developed incorporating practicalcontemporary occupational therapy techniques and drawing uponprinciples of traditional Chinese medicine, Qi Gong exercises andneuro-functional reorganization principles (NFR). She has personallysuffered from debilitating fatigue and restored her health through themethods she now teaches others. She lives in Montreal, Quebec,Canada.
Acknowledgements.
Introduction.
How to Use this Book.
1. What Is this Fatigue that Never Seems to End?
2. The Environment in the Twenty-first Century.
3. From Chaos to Energy Balance.
4. Physiological Energy.
5. Does Stress Come from Our Plates?
6. Energy: What Is It?
7. The Rhythms of Life.
8. Breaking Free by Rediscovering Your Body.
9. Breaking Free from Perceived Illusions.
10. Breaking Free by Taking Charge of Ourselves.
11. Breaking Free through Conscious Interconnectedness.
12. Therapies and Therapists.
13. Adrenal Glands.
Find what you're looking for...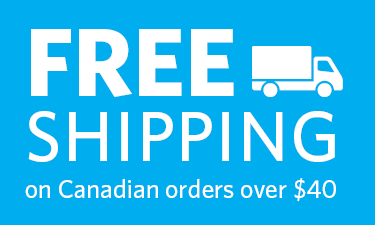 Publishers Represented
UBC Press is the Canadian agent for several international publishers. Visit our
Publishers Represented
page to learn more.