Breaking News?
Politics, Journalism, and Infotainment on Quebec Television
In the thousand-channel universe, politicians must find innovative ways to reach citizens via television. The rise of programming that blends information with entertainment – infotainment – on Canadian television, especially in Quebec, has provided an opportunity for today's politicians to use it to their advantage. But their appearances on these programs also fuel concerns regarding the declining authority of journalism in the public sphere.
Breaking News? traces the development of infotainment and exposes the impact of these kinds of programs on modern political communication. Frédérick Bastien questions if infotainment trivializes political discourse and lacks gravitas when dealing with weighty subjects, and if it will come to replace hard news programming. And why, although journalists may criticize politicians' appearances on these programs, they themselves choose to appear on them regardless.
This book lays out the implications of infotainment for politicians who must adjust to this form of media, for citizens who can't rely on the codes of ethics that have conventionally guided the production of news programs, and for journalists who must reassert their unique role in democratic society. He argues that, ultimately, infotainment makes a positive contribution to democratic life by piquing the audience's interest in public affairs and motivating them to pay more attention to political news in general.
Breaking News? will be of interest to scholars in political science, communication and media studies, and Quebec studies.
Infotainment shows are often derided for contributing to the decline of serious news. In this fascinating study, Frédérick Bastien challenges our perceptions of these shows and their influence on Quebec's media landscape. As a result, this book makes for an excellent resource for anyone interested in television, political communication, and Canada's media industries.
Breaking News? is a well-written and well-argued book on the rise of infotainment in Quebec, one that will serve as a welcome complement to studies of The Daily Show and The Colbert Report in the United States.
Frédérick Bastien is a researcher of political communication, journalism, and methodology. Previously a professor of public communication at Université Laval, he is now an associate professor of political science at Université de Montréal. He is also associate director of the Centre for the Study of Democratic Citizenship and a member of the Groupe de recherche en communication politique. He was the lead editor of Les Québécois aux urnes: les partis, les médias et les citoyens en campagne. The French version of this book, published by the Presses de l'Université Laval in 2013, was shortlisted for the Prix francophone from the Canadian Political Science Association and the Canada Prize in Social Sciences from the Federation for the Humanities and Social Sciences.
Introduction: A Controversial Marriage
1 The Rise of Infotainment Television
2 Be (or Don't Be) Our Guests
3 The Political Interviews: Beyond Sex and Saxophone
4 From the War Room to the Confessional
5 The Disproportionate Influence of Infotainment
6 The Rules of the Game
7 The Challenges of Infotainment
Appendix; Notes; References; Index
Related Titles
Political Communication in Canada
Meet the Press and Tweet the Rest
Edited by Alex Marland, Thierry Giasson and Tamara A. Small
Brand Command
Canadian Politics and Democracy in the Age of Message Control
By Alex Marland
‹
›
Find what you're looking for...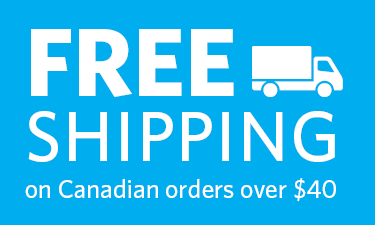 Publishers Represented
UBC Press is the Canadian agent for several international publishers. Visit our
Publishers Represented
page to learn more.