Build Your Own Life
A Self-Help Guide For Individuals With Asperger Syndrome
Jessica Kingsley Publishers
As someone with Asperger Syndrome, Wendy Lawson knows all about the social difficulties that accompany the condition. In this book, she guides others on the autism spectrum through the confusing map of life, tackling the building bricks of social existence one by one with humour, insight and practical suggestions. Exploring what it is like to be an adult in an alien world, she looks at the concepts of 'self' and 'other' and talks about the people in our lives - how to relate to them, how we can use their support and how we can protect ourselves in the process. Using poetry and illustrations, she goes on to explain the difficult notion of `putting on a face', looks at how to assess personal skills in order to develop them into a suitable career and how to deal with unwelcome changes in life. This book is essential reading for all those on the higher-functioning end of the autism spectrum, helping them to get the best out of a world that is often confusing and aiding those close to them to understand their perspective.
'This book is easy to read and is packed with humorous illustrations, poetry and anecdotes, in the hope of giving the reader a clearer understanding of Asperger Syndrome. The best thing about the book is that it is not full of jargon or medical terminology. The book offers plenty of useful and practical advice, not only for people with AS but also people who may have interest in AS.'- Autism West Midlands'This book is well designed for people with Asperger's Syndrome because it is not very long which is good for people like me who get anxious and impatient quite easily. I also lose track of what is being talked about in a piece of writing quite easily. Another reason why this book is suited for people with autism is that it uses several diagrams, and diagrams are an effective way to communicate with people with autism. I found this book helped me to increase my understanding of Asperger's Syndrome. I found this book quite interesting and would recommend this book to other people with Asperger's Syndrome.'- Robert Drew, Son of Asperger Syndrome Support Network Worker
Wendy Lawson, who has Asperger Syndrome, was considered to be intellectually disabled as a child and lived with a misdiagnosis of schizophrenia for over 25 years. She overcame this to become a social worker and adult educator who now runs her own business. Wendy lives in Victoria, Australia, and is the author of Life Behind Glass and Understanding and Working with the Spectrum of Autism, both published by Jessica Kingsley Publishers, plus numerous articles on autism spectrum conditions.
Foreword 1. Introduction. 2. Foundations for life. 3. Scaffolding. 4. Erecting the rooms. 5. Covering the walls. 6. Plumbing and electricity. 7. Settings, entries and exits. 8. My building in relationship to my neighbours. 9. Mapping my travels and seeing where they lead me. 10. Buildings in need of repair. 11. Conclusion map and safe dwellings. References. Index.
Find what you're looking for...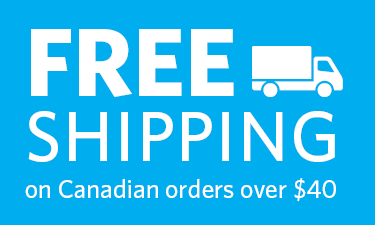 Publishers Represented
UBC Press is the Canadian agent for several international publishers. Visit our
Publishers Represented
page to learn more.