Business for Aspies
42 Best Practices for Using Asperger Syndrome Traits at Work Successfully
Jessica Kingsley Publishers
Most workplaces are a frenzied swirl of social interaction - betweenemployees and bosses, customers and clients, and anyone else present.People with a mental framework better suited to non-social tasks canoften be overlooked and underutilised in such an environment, but thisbook explains exactly how those with Asperger Syndrome can get theirtalents recognised and become successful and indispensableemployees.
Following the DSM system and an easy to use format, Ashley Stanfordaddresses all of the issues that can arise once a person with ASsecures employment, through the eyes of both employee and employer.Describing what might be expected of any employee, she offers helpfultips and workarounds not only to enable AS individuals achieve theirfullest potential, but to take advantage of their strengths. In apositive and upbeat tone, she shows that with the right supports andstrategies, it is possible to overcome the day-to-day challenges thattrip up even the most savvy Aspie, including negotiating pay rises,employer/employee relationships, team meetings, career advancement, andchoosing when to take vacation time. Drawing on her experience as CEOof a computer software company, she also suggests steps that employersand managers can take to improve the working environment for peoplewith AS, and take advantage of their strengths to enable them to becomeoutstanding employees.
Business for Aspies will help people with AS take stepstowards achieving happy, fulfilled and above all successful workinglives. It will be of key interest to the employers, managers, partners,and families of people with AS.
Ashley Stanford has worked as a technical writer for16 years and is the CEO of a successful computer software company. Shelives in Berkeley, California.
Preface
About the Author
Introduction
1. Baseline Starting Point for Building Your Career. ManyUndiscovered Talents. Underestimating Aspies. The Diagnostic Criteriaand How it Relates to Your Job. The Flip Side of the Coin.
2. Before We Begin - Executive Function. Organization Matters - YourDesk, Your Brain. When the Solution is Avoiding the Problem. Now YouSee It; Now You Don't. Organization of Events. Organization ofTasks.
3. DSM-IV Diagnostic Criteria for Asperger Syndrome.
Best Practice 1: The Easier Friendship: Co-workers. Maslow'sPyramid of Need for Aspies at Work
Best Practice 2: Engaged and Safe
Best Practice 3: When Less is More
Best Practice 4: Relaxing Your Eyes - Face Muting
Best Practice 5: Training Your Eyes - Mapping the Blank Face
Best Practice 6: The No Face-Time Flexibility Rule
Best Practice 7: Building the Skills, Building the Career YouWant
Best Practice 8: Quiet Posture
Best Practice 9: Mimic Other Successful Professionals
Best Practice 10: Professional Restrictions to the Rescue
Best Practice 11: The Back-Stabber, the Drama Queen, and the GloryHog
Best Practice 12. Your Relationship With Your Boss
Best Practice 13: "Get a Life"
Best Practice 14: Make Your Enjoyment Obvious
Best Practice 15: Test Check for Happiness on the Job
Best Practice 16: How You Help Your Team Focus
Best Practice 17: The One Who Retains His Job When the Rest areFired
Best Practice 18: Your Free Time is Your Own
Best Practice 19: Securing Your Job and Scoring a Raise
Best Practice 20. Behaving Like a Boss, i.e. Someone Well-Paid
Best Practice 21. ASK for Help - The 42 Ways Notebook
Best Practice 22. Brainspace
Best Practice 23: Motivation Matters
Best Practice 24: The Halo Effect - Avoid It
Best Practice 25: Avoiding the Biggest Pitfall - Abdicating FreeWill
Best Practice 26: Career Trajectory
Best Practice 27: Stability
Best Practice 28: Loyalty
Best Practice 29: Trust
Best Practice 30: Keeping the Machine Running
Best Practice 31: EveryBODY Needs Something Different - BuildSupport
Best Practice 32: Building Support
Best Practice 33: Channelling Sensory Needs into Career Needs
Best Practice 34: The Manager and the Builder
Best Practice 35: Meetings, Meetings, and More Meetings
Best Practice 36: Well-Rounded is Not the Goal - Let Your Freak FlagFly
Best Practice 37: The Thoughtful Pause
Best Practice 38: Shift Expectations Internally and at Work
Best Practice 39: Know Your Strengths
Best Practice 40: Creating a Trustworthy Persona at Work
Best Practice 41: When "Othering" Occurs at Work
Best Practice 42: Asserting Your Opinion Confidently Without BeingLabeled Narcissistic
4. The Safety Point.
5. Survival Toolkit
6. An Aspie's Bill of Rights
Index
Find what you're looking for...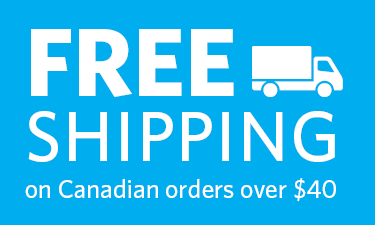 Publishers Represented
UBC Press is the Canadian agent for several international publishers. Visit our
Publishers Represented
page to learn more.