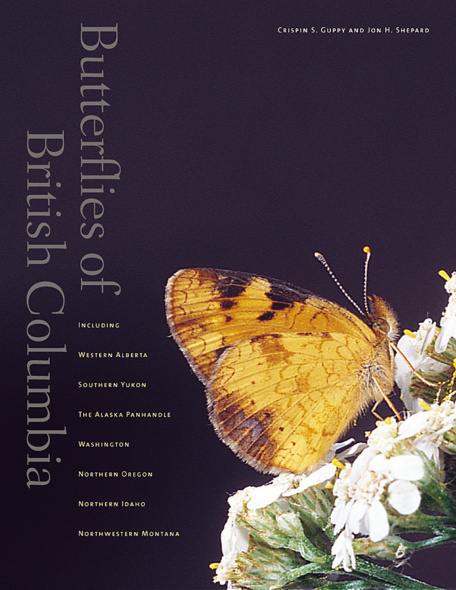 Butterflies of British Columbia
Including Western Alberta, Southern Yukon, the Alaska Panhandle, Washington, Northern Oregon, Northern Idaho, and Northwestern Montana
Butterflies are found everywhere in British Columbia, from balcony planter boxes in the city to the vast, unexplored expanses of boreal forest and mountains across the north, and from coastal bogs and wild ocean shorelines to the deserts of the southern interior. The total known fauna of 187 species of butterflies in B.C. is by far the largest and most diverse in Canada.
Butterflies of British Columbia summarizes all available information on the butterflies of B.C. The 187 species and 264 subspecies of butterflies known from B.C., as well as 9 additional hypothetical species, are discussed with descriptions of identifying features, immature stages, larval foodplants, biology and life history, range and habitat, and conservation status. In addition, descriptions are provided for 11 new subspecies. Each species treatment also contains maps of the northwestern North American distribution, colour photographs of adults of all species and subspecies, and flight season graphs.
The book includes an extensive general introduction to the study of butterflies, containing chapters on the history of butterfly study in B.C., the post-glacial colonization of B.C. by butterflies, the effects of European colonization on the fauna, butterfly conservation, butterfly gardening, ecology, morphology, and biology.
Butterflies of British Columbia provides butterfly watchers, naturalists, and biologists with an overview of the fascinating butterfly fauna of B.C. and adjacent areas. It can be used by naturalists to identify all the butterfly species and subspecies in B.C. and adjacent areas and includes a wide range of information about both butterflies in general and individual species. There is also much original information in the book that scientists will find invaluable, especially the description of 11 new subspecies and a complete reassessment of the taxonomy of the species.
Awards
2001, Winner - Alcuin Citation for excellence in book design in Canada, Alcuin Society
Overall, this is an admirable work abounding in useful information and should be on the bookshelves of anyone interested in butterflies and their role in nature.
This is an awesome book. The authors boldly took on the daunting task of producing a comprehensive treatment of the butterflies of British Columbia, and came up with an exceptionally fine result.
The best presented and designed of the big butterfly books of recent years, Butterflies of British Columbia will be a great boon for all western lepidopterists and butterfly enthusiasts. The content is superbly rendered: maps generous and accurate, art and photographic quality splendid, text literate and handsomely set.  There are several innovative features, and the fact that the original taxonomy will inspire debate is a measure of the book's groundbreaking approach. A grand accomplishment overall, this keenly awaited book presents Guppy and Shepard's rich scholarship and immense field experience to elegant advantage.
Crispin S. Guppy is a wildlife habitat biologist and entomologist who lives in Quesnel, B.C. Jon H. Shepard is a biodiversity consultant and entomologist living in Nelson, B.C. Both have had a lifelong interest in the study of butterflies and have published extensively in the field.
Acknowledgments
Introduction
The Study of Butterflies in British Columbia
Postglacial Origins of the Butterfly Fauna of British Columbia
Impact of Humans on the Butterfly Fauna of British Columbia
Conservation of Butterflies in British Columbia
Butterfly Gardens
Morphology of Immature and Adult Butterflies
Biology of Butterflies
Seasonal Changes in Butterfly Fauna
Species Accounts
Organization of the Species Accounts
Superfamily Hesperioidea
Family Hesperiidae (Skippers)
Subfamily Pyrginae
Subfamily Hesperiinae
Superfamily Papilionoidea
Family Papilionidae (Swallowtails and Apollos)
Subfamily Parnassiinae
Subfamily Papilioninae
Family Pieridae (Whites, Marbles, and Sulphurs)
Subfamily Pierinae
Subfamily Anthocharinae
Subfamily Coliadinae
Family Lycaenidae (Gossamer Wings)
Subfamily Lycaeninae
Subfamily Theclinae
Subfamily Polyommatinae
Family Riodinidae (Metalmarks)
Family Nymphalidae (Brushfoots)
Subfamily Nymphalinae
Subfamily Argynninae
Subfamily Melitaeinae
Subfamily Limenitidinae
Subfamily Satyrinae
Subfamily Danainae
Appendices
1. Maps Showing the Distribution of Additional Species in Areas Adjacent to British Columbia
2. Species Checklist
3. Data for Butterfly Photographs and Genitalia Drawings
4. The Lepidopterists' Society's Statement on Collecting Lepidoptera
Glossary
Bibliography
Credits
Index
Find what you're looking for...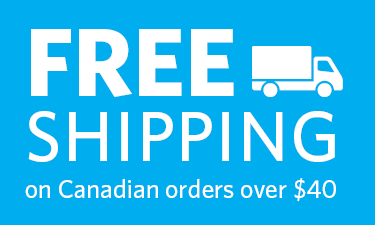 Publishers Represented
UBC Press is the Canadian agent for several international publishers. Visit our
Publishers Represented
page to learn more.