$23.95

Back Order
Ships in 4-8 weeks.
GO TO CART
Caged in Chaos
A Dyspraxic Guide to Breaking Free
Jessica Kingsley Publishers
Winner of the NASEN & TES Special Educational Needs Children's Book Award 2005Written by a teenage dyspraxic, this inspiring book is a unique practical guide for dyspraxics and those around them struggling and determined to get to grips with the social, physical and psychological chaos caused by developmental co-ordination disorders (DCDs).In her own conversational style, Victoria Biggs discusses both the primary effects of her 'learning difference' - disorganization, clumsiness and poor short-term memory - and the secondary difficulties she and other dyspraxics encounter, including bullying, low self-esteem and loneliness. She offers down-to-earth advice on a wide range of issues, from body language, puberty, health and hygiene to family life and social skills. Personal stories and 'this-is-what-it's-like-for-me' accounts from other dyspraxic adolescents are also included.Her positive and practical approach and profound empathy with others in her situation make this book a must-read for dyspraxics, their parents and other family members, and for professionals working with them.
'I am currently developing new academic programmes and I hoped by reading a personal account of dyspraxia that I would be able to develop some understanding and insight into the condition, which would ultimately inform my teaching. I was not disappointed. This is a book that leaves you with a very strong impression of the impact of dyspraxia on people's lives.' - The Higher Education Academy'Caged in Chaos is peppered with illustrations and words written by children and young people with dyspraxia and other learning difficulties, and it is easy to understand how helpful Victoria's insights and explanations will be to other dyspraxics, their parents, teachers and other people involved in their lives. The advice Victoria gives is practical and down to earth; she deals with everyday issues such as social skills, body language, health and hygiene, puberty, relationships and family life'.- Dyspraxia News 'This very informative book, about a young adult who has dyspraxia, is a much needed addition to my library. Although I have worked with children of all ages who have dyspraxia, it is difficult to put yourself in their shoes. The very obvious physical difficulties can be understood, although the effect this has on their self-confidence and esteem is not so obvious. However, the author clearly describes how her life has evolved and the impact her poor organisational skills have had on every aspect of her life. She offers very practical tips which have helped her through the very difficult period of life known as adolescence... It is a book I will be recommending to parents and other professionals who work with young people and this disorder. It will be extremely useful for therapists (occupational therapy, physiotherapy and speech and language) who are new to this field of paedriatrics. Additionally, I feel that young people who have dyspraxia will also use it as a resource to help them to validate their experiences and feel that someone has understood explicitly what they are experiencing. It is already a well-thumbed book!'-NAPOT'The 16-year-old author writes with a spirited and humorous style, using a mature approach to a vast range of topics and revealing her personal strengths and weaknesses with quirky honesty... Ms Biggs' advice is rich and relevant but realistic and practical. I have rarely read a book which offers such a vast range of useful strategies... The author skilfully acknowledges the issues which family members might have while growing up with someone who has dyspraxia, and her recommendations to teachers span generic topics as well as specific curriculum subjects. Her empathy with and support for those who have dyspraxia oozes with apparent ease from everything she writes and I would be surprised if anyone fails to feel empowered and enriched by what she has to offer.' - Good Autism Practice'Written by a 16 year old with dyspraxia, this book provides a profound and humbling insight into an often misunderstood condition. It is packed with useful advice on how it feels to be dyspraxic and how to understand the physical, social, emotional and psychological aspects of developmental co-ordination disorder. The effects of short term memory, clumsiness and disorganisation are explored along with bullying, self-esteem and loneliness. The style is conversational, with examples and life experiences from a number of young dyspraxics. Chapters on a survival guide to school, making the grade, and coping with growing up are most useful. Dyspraxia has been described as lying in a parallel universe. This book explores a galaxy of ideas, thoughts, emotions and supportive actions for the classroom and beyond.' - The Teacher
Victoria Biggs is sixteen years old and has just passed her AS levels. Her writing skills have earned her a place in the National Academy for Gifted and Talented Youth.
1. A Recipe for Chaos. 2. The Hidden People at Home. 3. A Survival Guide to School. 4. Making the Grade. 5. Crossing the Chasm. 6. The Case of the Cooked Tomato. 7. Bullying. 8. Coping with Growing Up. 9. Diagnosis - A Pipe Dream? 10. Dealing with Dyspraxia: What Can I Do Now? 11. Lying Diagonally in a Parallel Universe. Appendices.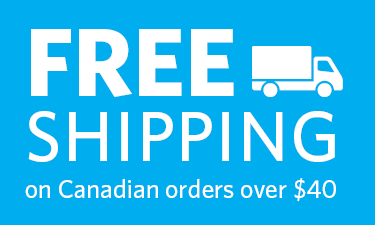 Find what you're looking for...
Publishers Represented
UBC Press is the Canadian agent for several international publishers. Visit our
Publishers Represented
page to learn more.