Can I tell you about Eczema?
A guide for friends, family and professionals
Jessica Kingsley Publishers
Meet Helen - a girl with eczema. Helen invites readers to learn about this skin condition from her perspective, describing how it feels to have itchy and inflamed skin nearly all the time. She explains how different creams, ointments and other treatments can help her skin to feel better and lets readers know about other ways she can be helped and supported.
This illustrated book is ideal for young people aged 7 upwards, as well as parents, friends, teachers and nurses. It is also an excellent starting point for family and classroom discussions.
This is a really excellent book, which explains in easily understood terms some of the everyday problems faced by someone with eczema. I know how distressing it is for children and adults with eczema and for their parents and carers. This booklet helps to explain in practical ways the challenges faced by those living with and caring for eczema.
This excellent book explains what eczema is in language a child can understand, which will in turn make it easier for them to live a full and confident life...Eczema may be challenging but it does not have to control our lives. By telling their story in such an accessible and engaging manner Julie and Helen are helping millions of children living with eczema and I am truly grateful to them.

– from the foreword by Margaret Cox, Chief Executive, National Eczema Society, UK
Can I Tell You About Eczema? is an exceptionally well-written, factual book about this chronic condition. Children, along with their parents, siblings, extended family, as well as friends and teachers, are given a glimpse into what it's like to live with eczema.

– Julie Block, Chief Executive Officer, National Eczema Association, USA
Julie Collier and her daughter have both suffered with eczema since they were around 4 months old. She is a volunteer media contact with the National Eczema Society, helping to raise awareness of the condition and to reach out to others to let them know they are not alone. Julie also does voluntary work with other charities. She lives in the West Midlands, UK.
Foreword by Margaret Cox, Chief Executive, National Eczema Society. Acknowledgements. 1. Introducing Helen, who has eczema. 2. What is eczema?. 3. What can make eczema worse?. 4. How eczema affects school. 5. How eczema affects home. 6. How eczema affects friendships. 7. Treatments for eczema. 8. How family and friends can help. 9. How school can help. 10. Other disorders related to eczema. Other organisations and websites.
Find what you're looking for...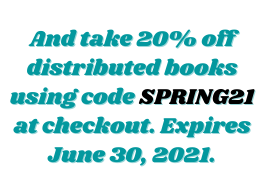 Publishers Represented
UBC Press is the Canadian agent for several international publishers. Visit our
Publishers Represented
page to learn more.