$15.95

Back Order
Ships in 4-8 weeks.
GO TO CART
Can I tell you about ME/Chronic Fatigue Syndrome?
A guide for friends, family and professionals
Jessica Kingsley Publishers
Meet Mollie – a woman with an illness called ME (Myalgic Encephalomyelitis) or CFS (Chronic Fatigue Syndrome), and her family, Mike, Ellie and Eric. Mollie and her family help readers to understand what ME/CFS is, what it is like to have it and how it can affect their family life. Mollie can't always do things that other mums do because of her illness, which can sometimes be frustrating, but they share strategies that help them all to cope. The family also explain how ME/CFS can affect different people in different ways.
This illustrated book is an ideal introduction to this often misunderstood condition. It shows family, friends and anyone who knows someone with the condition how they can support someone with ME/CFS, and their family.
This book is a detailed explanation of the different symptoms that can be suffered when one has ME... The story is told by a mother (Molly) and her two children (Ellie and Eric)...She goes into some detail about the various symptoms that people with ME/CFG can have... The information is good, the black and white illustrations are helpful, and the list of organisations at the back of the book is extensive - it covers many countries. There is a list of acronyms which could prove very useful, and there is also advice for teachers who may have children with problems due to a parent's illness. This book will be very helpful to children and adults alike, and as children can also suffer from this debilitating disease, they will find the information useful too. An excellent introduction to the problems that ME/CFG can cause.
This book is very clear and easy to read. It is a great resource that can be used by ME patients and their carers to explain and inform others what it is like to be affected by ME/CFS. Not only children but adult relatives, friends and teachers would learn a great deal from this book.
This is a user friendly book... It explains simply and in words that even quite young children will understand, what it is like to have ME, and what it is like to have a person with ME in the family. The layout is very clear, with text on one page and eye-catching cartoon illustrations on the facing page... This is a very good introduction to the subject and very comprehensive... Every doctors' surgery should have a copy in its waiting room.
Jacqueline Rayner is an author, journalist and qualified teacher. She has written over 30 books, mainly for children, as well as articles for national newspapers and magazines. She has had ME/CFS for 20 years. Jacqueline lives in Essex with her husband and twin sons. Jason Lythgoe-Hay is an illustrator, graphic designer and sculptor from Greater Manchester.
Introduction
1 What is ME?
2 ME symptoms
3 About fatigue
4 Good days and bad days
5 Activity and aids
6 Out of energy
7 Role reversal
8 Senses working overtime
9 Forgetting things
10 Friendships
11 It gets you down...
12. Misunderstandings
13 What's in a name?
14 Food for thought
15 Questions and answers
16 Children get ME too
17 How teachers can help
18 List of acronyms
19 Facts and figures
Recommended websites and organisations
Find what you're looking for...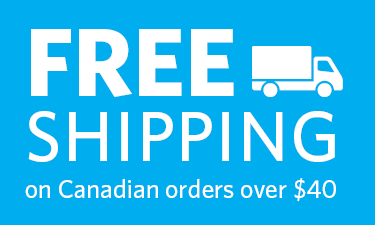 Publishers Represented
UBC Press is the Canadian agent for several international publishers. Visit our
Publishers Represented
page to learn more.