Canada on the United Nations Security Council
A Small Power on a Large Stage
As the twentieth century ended, Canada was completing its sixth term on the United Nations Security Council, more terms than all but three other non-permanent members. A decade later, Ottawa's attempt to return to the council was dramatically rejected by its global peers, leaving Canadians – and international observers – shocked and disappointed. Drawing from more than twenty archival libraries and more than eighty interviews with experts and practitioners, Canada on the United Nations Security Council tells the story of that defeat and what it means for future campaigns, describing and analyzing Canada's attempts since 1946, both successful and unsuccessful, to gain a seat as a non-permanent member. It also reveals that while the Canadian commitment to the United Nations itself has always been strong, Ottawa's attitude towards the Security Council, and to service upon it, has been much less consistent. Nonetheless, the benefits of council membership have consistently equaled or outweighed the costs of participation. Impeccably researched and clearly written, Canada on the United Nations Security Council is the definitive history of the Canadian experience on the world's most powerful stage.
This book will appeal to students and scholars of Canadian history and international relations, and to policy practitioners, journalists, and those with an interest in foreign policy.
Awards
2020, Shortlisted - J.W. Dafoe Book Prize, J.W. Dafoe Foundation
2020, Shortlisted - Shaughnessy Cohen Prize for Political Writing, The Writers' Trust of Canada
Full of insights and surprises, [Canada on the United Nations Security Council] is a welcome addition to Canadian foreign policy.
Chapnick carefully and methodically documents Canada's six terms on the UNSC.
This book will be of great interest to students and scholars of Canadian foreign policy and global engagement and will be a useful resource in graduate and upper-level undergraduate courses on these topics.
Adam Chapnick's Canada on the United Nations Security Council is a keeper. For anyone interested in the inner workings and vast impact of the world's most important deliberative body, Chapnick's book – informative, engaging, and well-grounded in fact – is a must-read. For anyone interested in foreign policy and Canada's role in the world, this is a book to read and enjoy.
Adam Chapnick artfully writes the history of Canada's role on the UN Security Council and cautions about the challenges ahead. Through careful examination of Canada's successful council terms, Chapnick reveals how Canada previously showed global leadership on issues such as apartheid, land mines, and R2P. Election is no longer a slam dunk for Canada, however. To win a seat in 2021, Canada needs to offer proof that we are ready to make a full commitment to the UN. It will also take clear policy positions and broad public support at home and around the world. Chapnick concludes that such effort is worthwhile, and fitting for a country with our internationalist values, financial means, and wealth of skill and talent. This is a book to be read in the policy centres of Ottawa, and by the general public, as we gear up for a tough campaign that, if successful, would result in Canada playing a strategic role in addressing crucial global issues during these turbulent times.
Adam Chapnick's ground-breaking and eloquent biography of John Wendell Holmes revealed his gift for understanding the history of Canada's foreign policy. This new book, a timely study of Canada's relationship with the Security Council, is confirmation of his wisdom and acumen. Essential reading for policy makers.
Adam Chapnick is the deputy director of education at the Canadian Forces College and a professor of defence studies at the Royal Military College of Canada. He has authored or edited eight books, including two that were shortlisted for the annual Dafoe Prize, recognizing the best book on Canada or Canada and the world: Canada's Voice: The Public Life of John Wendell Holmes and The Middle Power Project: Canada and the Founding of the United Nations. He is also the author of over forty academic essays and book chapters on historical and contemporary issues in Canadian foreign policy, and a former editor of Canada's leading journal of global policy analysis, International Journal.
Introduction
1 Training Wheels
2 An Auspicious Start
3 The Forgotten Years
4 Transformation
5 Keeping the Peace?
6 The Gang of Five in the Trudeau Era
7 Going All In
8 Constructive Internationalists at Work
9 A Mission on a Mission
10 Rejection and Its Aftermath
Conclusion
Notes; Bibliography; Index
Related Titles
The Middle Power Project
Canada and the Founding of the United Nations
Canada's Voice
The Public Life of John Wendell Holmes
The Harper Era in Canadian Foreign Policy
Parliament, Politics, and Canada's Global Posture
Edited by Adam Chapnick and Christopher J. Kukucha
On the Side of the Angels
Canada and the United Nations Commission on Human Rights
Canadian Foreign Policy
Reflections on a Field in Transition
Edited by Brian Bow and Andrea Lane
The Nuclear North
Histories of Canada in the Atomic Age
Edited by Susan Colbourn and Timothy Andrews Sayle
‹
›
Find what you're looking for...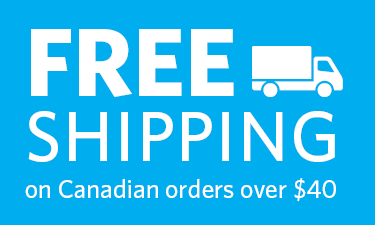 Stay Informed
Receive the latest UBC Press news, including events, catalogues, and announcements.
Publishers Represented
UBC Press is the Canadian agent for several international publishers. Visit our
Publishers Represented
page to learn more.