Canadian Reference Sources
An Annotated Bibliography
This bibliography cites those Canadian and foreign reference sourcesthat describe Canadian people, institutions, organizations,publications, art, literature, languages, and history. It lists booksof a general nature as well as works in the disciplines of history andthe humanities. These large divisions are then broken down by subject,genre, type of document, and province or territory. Titles of national,provincial/territorial, or regional interest are included in everysubject area when available. The contents of the book are indexed fourways: by name, title, French subject, and English subject. And tofacilitate browsing, the major reference books (those dealing with morethan one subject or a large geographical region) are alsocross-referenced.
Two entries have been created for each bilingual document in orderto provide access and bibliographical descriptions in both ofCanada's official languages. Entries for unilingual works include acitation in the language of the publication and a bilingual annotation.The annotations are descriptive and provide information on the content,arrangements, and indexing of works; the availability of non-printformats; previous editions and title changes; and related works.
Canadian Reference Sources will be an invaluable referencetool for future scholars and researchers.
Mary Bond and Martine Caron have produced a truly monumental work that exhibits the impeccable detail one would expect from the National Library's Reference and Information Services Division. Canadian Reference Sources is an outstanding achievement. It is an essential purchase for any library with a standard reference collection, as well as for any serious Canadian scholar or student.
One of the most important Canadian reference works ever published.
This is the preeminent source for Canadian reference bibliography; libraries with any demand for this information at last have an up-to-date resource.
Mary E. Bond (compiler and editor) and MartineM. Caron (compiler) are both of the National Library'sReference and Information Services Division.
Acknowledgements

Introduction

Abbreviations

Bibliography

General Reference Works
Archival Resources
Bibliographies and Catalogues
Book Trade
Encyclopedias
Official Publications
Serials
Societies, Associations
Theses
Year Books, Handbooks and Almanacs
History and Related Subjects
Biographies
Genealogy
Heraldry
History
Humanities
Arts
Fine and Applied Arts
General Works
Antiques
Architecture
Book Arts
Ceramics
Costume
Crafts
Drawing
Fibre Arts
Folk Art
Furniture and Interior Decoration
Glass
Graphic Arts
Metal Arts
Numismatics
Painting
Philately
Photography
Sculpture
Toys
Miscellaneous Arts
Languages and Linguistics
General Works
Algonquian Languages
Athapaskan Languages
Beothus Language
Chinookan Languages
English Language
French Language
Haida Language
Inuktitut Language
Iroquoian Languages
Salishan Languages
Siouan Languages
Tsimshian Languages
Wakashan Languages
Literature
General Works
Children's Literature
Diaries and Autobiographies
Drama
Fiction
Film
Poetry
Quotations
Performing Arts
General Works
Dance
Film, Radio and Television
Music
Performance Art
Puppetry
Theatre
Philosophy
Religion
General Works
Anglican Church
Baptist Church
Buddhism
Catholic Church
Catholic Orders
Congregational Churches
Doukhobors
Islam
Judaism
Lutheran Churches
Mennonite Brethren Church
Methodist Church
Moravian Church
Orthodox Eastern Church
Paganism
Pentecostal Churches
Presbyterian Church
Seventh-Day Adventists
Society of Friends
Unitarian Universalist Churches
United Church of Canada

Name Index
Title Index
English Subject Index
French Subject Index
Find what you're looking for...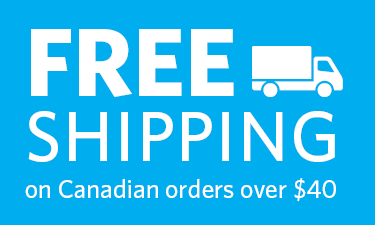 Publishers Represented
UBC Press is the Canadian agent for several international publishers. Visit our
Publishers Represented
page to learn more.