Captain Cook Rediscovered
Voyaging to the Icy Latitudes
Captain James Cook is inextricably linked to the South Pacific in the popular imagination, his voyages satisfying our fascination with so-called Polynesian exoticism. But his crowning navigational and scientific achievements took place in the polar regions.
Captain Cook Rediscovered is the first modern study to frame Captain James Cook's career from a North American vantage. Recognizing that Cook sailed more miles in the high latitudes of all of the world's oceans than in the tropical zone, this book gives due attention to his voyages in seas and lands usually neglected, such as South Georgia in the far southern Atlantic and the Alaskan subcontinent, whose dimensions Cook first delineated. David L. Nicandri acknowledges the cartographic accomplishments of the first voyage but focuses on the second- and third-voyage discovery missions in the icy latitudes near the poles, where Cook pioneered the science of iceberg and icepack formation
This ground-breaking book overturns an area of study that has been typically dominated by the "palm-tree paradigm." Nicandri replaces that stereotype with a balanced account of Cook's travels – resulting in a truly modern appraisal of Cook for the climate change era.
This fascinating account will appeal not only to students of environmental history, naval history, and polar studies but also to Cook enthusiasts and readers with an interest in exploration history, science, and the North.
David Nicandri has ransacked the archives and libraries in order to demonstrate, which he fully does, his view that, although many have seen Cook as an explorer of the tropics, it is in icy wastes and choked channels that Cook was at his best as a careful navigator and observer.
David Nicandri's Introduction to this elegant volume summarises the arguments that he develops at length...few will change their minds entirely on reading Nicandri's arguments, but for many (including this reviewer) the book will make them look afresh at the well-worn accounts of Cook's three voyages.
Ambitious … courageous … [Nicandri] targets inconsistencies in the scholarly treatment of Cook's actions … an unquestionably strong book.
Captain Cook Rediscovered is a fresh, revisionist study. Nicandri invites readers to regard the cartographer's actions, thinking, and writing as adhering to the instructions under which he sailed the Pacific. The result makes a compelling reconsideration of Cook as chiefly a tropical explorer.
I thought I had a pretty good handle on the ins and outs of Cook's expeditions. But Captain Cook Rediscovered has opened my eyes on every single page. Nicandri's challenge to the palm-tree paradigm and his relentless (if often entertaining) debunking of the tired-explorer hypothesis, offers fascinating new insights on every conceivable aspect of these expeditions. This book is quite extraordinary.'
It is marvellous to read a volume which - to start with - is very well written and you can almost feel yourself on board ship off the foggy coasts or surf-ridden shores. The demolition of the 'palm-tree paradigm' is masterly. David Nicandri gives an entirely fresh view of Cook … and Cook's musings about ice, sea-ice formation, and climate are fascinating.
David L. Nicandri is the former executive director of the Washington State Historical Society, where he served from 1987 until his retirement in 2011.
Introduction
Part 1: Prequels
1 The North Sea and Canada
2 The Republic of Letters
3 The South Pacific
Part 2: A Frozen World
4 Toward the South Pole
5 The Limit of Ambition
6 Temporizing in the Tropics
7 Cook and Forster, on Ice
Part 3: A Third Voyage
8 An Ancient Quest: A New Mission
9 Southern Staging Grounds
10 Terra Borealis
11 Blink
12 Northern Interlude
13 Intimations of Mortality
Part 4: Sequels
14 Springtime in Kamchatka
15 Diminishing Returns
16 Seeding the Fur Trade on the Voyage Home
Conclusion
Notes; Bibliography; Photo Credits; Index
Related Titles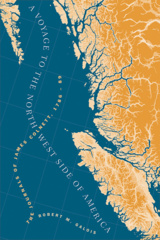 A Voyage to the North West Side of America
The Journals of James Colnett, 1786-89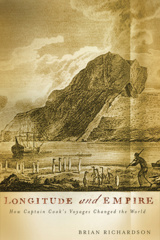 Longitude and Empire
How Captain Cook's Voyages Changed the World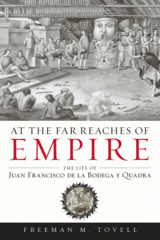 At the Far Reaches of Empire
The Life of Juan Francisco de la Bodega y Quadra
‹
›
Find what you're looking for...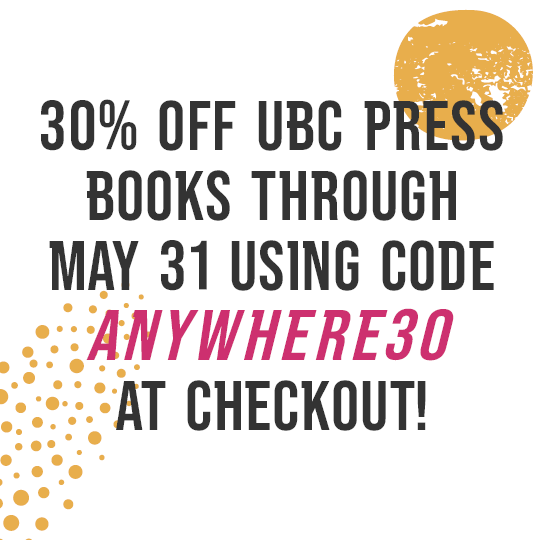 Stay Informed
Receive the latest UBC Press news, including events, catalogues, and announcements.
Publishers Represented
UBC Press is the Canadian agent for several international publishers. Visit our
Publishers Represented
page to learn more.