Challenge the Strong Wind
Canada and East Timor, 1975–99
In 1975, Indonesian forces overran East Timor, just days after it had declared independence from Portugal. Canadian officials knew the invasion was coming and initially endorsed Indonesian rule. The ensuing occupation of the Southeast Asian country lasted twenty-four years.
Challenge the Strong Wind recounts the evolution of Canadian government policy toward East Timor from 1975 to its 1999 independence vote. During this time, Canadian civil society groups and NGOs worked in support of Timorese independence activists by promoting an alternative Canadian foreign policy that focused on self-determination and human rights. After following the lead of pro-Indonesian allies in the 1970s and '80s, by the 1990s Ottawa had yielded to pressure from these NGOs and began to make its own decisions, eventually pushing like-minded countries to join it in supporting Timorese self-rule.
David Webster draws on previously untapped archival sources to articulate both government and non-government perceptions of the crisis. Human rights, competing nationalist claims, and peacemaking – key twentieth-century themes – intersect in East Timor, and the conflict provides a model of multilevel dialogue, citizen diplomacy, and novel approaches to resolving complex disputes. Ultimately, Webster criticizes the Canadian government for complicity in a near genocide, demonstrating that a clear-eyed view of international history must include non-state perspectives.
This sharply drawn work will be required reading for scholars studying Canadian history, foreign policy, international relations, human rights, Southeast Asia, and social activism.
I read with avid interest David Webster's Challenge the Strong Wind…this is a wonderful book.
An intricate case study by a participant-observer of the diplomatic manoeuvring and moral anguish animating Canadian responses to East Timor's turbulent twenty-five-year path to independence. As a chronicle of the internal debates and strategies that developed within a distinctive coalition of domestic and international NGOs, this book is particularly valuable in understanding the domestic factors that shape Canadian foreign policy.
David Webster is a professor of history and global studies at Bishop's University. He is author of Fire and the Full Moon: Canada and Indonesia in a Decolonizing World and editor of Flowers in the Wall: Truth and Reconciliation in Timor-Leste, Indonesia and Melanesia. He worked with the East Timor Alert Network of Canada from 1987 to 1997, and is a member of the international advisory council of Centro Nacional Chega, the Timorese centre for truth and reconciliation.
Foreword by Robert Bothwell and John English
1 Introduction: Never a Lost Cause
Part 1: From Indifference to Complicity, 1975–83
2 Through Australian Eyes? Pierre Trudeau and the Indonesian Annexation of East Timor, 1975–77
3 Human Rights and the Humanitarian Impulse: Oxfam and East Timor, 1975–76
4 Changing Sides at the United Nations, 1978–82
5 Ceasefire and War Crimes, 1983
Part 2: A Clash of Narratives, 1984–91
6 A Counter-Narrative Emerges, 1980–85
7 Congruent Interests? The Mulroney Government, 1984–91
8 Canadian Catholics and the East Timor Struggle
9 The Canada Asia Working Group, 1986–91
10 Speaking Mouths: The East Timor Alert Network, 1986–91
Part 3: Trade vs. Human Rights, 1991–98
11 Santa Cruz and After
12 Human Rights and Diaspora Diplomacy
13 Recalibrating the Relationship, 1993–95
14 A Nobel Cause: Diplomacy and Activism, 1996–98
Part 4: Changing the Narrative, 1998 Onward
15 Canada Comes Around, 1998–99
16 Canada and East Timor in the Twenty-First Century
17 Conclusion: Diplomacies Seen and Unseen
Notes; Bibliography; Index
Find what you're looking for...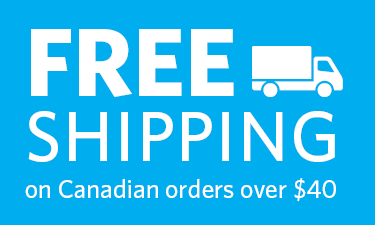 Stay Informed
Receive the latest UBC Press news, including events, catalogues, and announcements.
Publishers Represented
UBC Press is the Canadian agent for several international publishers. Visit our
Publishers Represented
page to learn more.