4 photos, 1 map, 4 charts
Changing of the Guards
Private Influences, Privatization, and Criminal Justice in Canada
Changing of the Guards evaluates issues of privatization and private influence across the twenty-first-century Canadian criminal justice system. In recent decades, service outsourcing has spread throughout Canada's prisons and jails, into its police, courts, and national security institutions, and along the border. The employment of private security guarding has been a well-documented trend since the 1960s, but the expanding scope and changing shape of corporate involvement in other criminal justice functions across Canada has not been closely investigated. Until now.
This assessment illuminates the serious consequences of public–private arrangements for law and policy, transparency, accountability, the administration of justice, equity, and public debate. Within the contexts of policing, sentencing, imprisonment, border control, and national security, contributors ask critical questions about legitimacy, policy diffusion, racism, inequality, corruption, and democracy itself. Their trenchant analysis raises key empirical, theoretical, and policy questions that are relevant not only in Canada but also abroad.
While privatization and private influence in the US and UK criminal justice systems have received much attention, Changing of the Guards is a long overdue examination of the social, political, and historical aspects of these processes in the Canadian context.
This comprehensive volume will interest scholars and students in criminology and criminal justice in Canada, as well as international scholars in these fields. It will also appeal to those in sociology, political science, policy studies, law, critical security studies and surveillance studies.
Alex Luscombe is a PhD candidate in the Centre for Criminology and Sociolegal Studies at the University of Toronto and a Junior Fellow at Massey College. He serves on the editorial board of Criminological Highlights. Kevin Walby is an associate professor of criminal justice at the University of Winnipeg and director of the Centre for Access to Information and Justice. He is co-editor of the Journal of Prisoners on Prisons. Derek Silva is an associate professor of criminology at King's University College at Western University. His work has appeared in several journals, including Punishment & Society and Crime, Media, Culture.
Contributors: Daniella Barreto, Jamie Duncan, Rebecca Jaremko Bromwich, Erin Gibbs Van Brunschot, Steven Kohm, Alex Luscombe, Kaitlin MacKenzie, Debra Mackinnon, Audrey Macklin, Massimiliano Mulone, Nicholas Pope, Derek Silva, Rashmee Singh, Kevin Walby, Jona Zyfi
Foreword: Privatization of Criminal Justice: Emotional, Intellectual, and Political Responses / Adam White
Introduction: Canadian Perspectives on Private Influences and Privatization in Criminal Justice / Alex Luscombe, Kevin Walby, and Derek Silva
Part 1: Private Provision and Purchase of Security
1 Police, Private Security, and Institutional Isomorphism / Massimiliano Mulone
2 Private Policing of Images in Canada / Steven Kohm
3 Postsecondary Security in the Canadian Context / Erin Gibbs Van Brunschot
Part 2: Private Actors in City Spaces and Surveillance
4 Policing Canadian Smart Cities: Technology, Race, and Private Influence in Canadian Law Enforcement / Jamie Duncan and Daniella Barreto
5 Platforms and Privatizing Lines: Business Improvement Areas, Municipal Apps, and the Marketization of Public Service / Debra Mackinnon
Part 3: Private Influences and Privatization in Courts, Prisons, and Jails
6 Private Risk Assessment Instruments and Artificial Intelligence in Canada's Criminal Justice System / Nicholas Pope and Rebecca Jaremko Bromwich
7 The Implications of Food Privatization in Jails: A Case Study of the Ottawa-Carleton Detention Centre / Kaitlin MacKenzie
8 Shape Shifting: The Penal Voluntary Sector and the Governance of Domestic Violence / Rashmee Singh
Part 4: Private Actors in National Security and Border Control
9 Where Public Meets Private: Evidence of an Emerging "Industrial-Espionage Complex" in Canada / Alex Luscombe
10 The Role of Privatization in Canada's Immigration Detention Centres / Jona Zyfi and Audrey Macklin
Postscript: Privatization Cultures and the Racial Order: A Dispatch from the United States / Torin Monahan
Index
Related Titles
Critical Criminology in Canada
New Voices, New Directions
Edited by Aaron Doyle and Dawn Moore
Enforcing Exclusion
Precarious Migrants and the Law in Canada
A Better Justice?
Community Programs for Criminalized Women
Power Played
A Critical Criminology of Sport
Edited by Derek Silva and Liam Kennedy
‹
›
Find what you're looking for...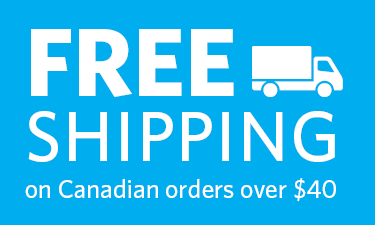 Stay Informed
Receive the latest UBC Press news, including events, catalogues, and announcements.
Publishers Represented
UBC Press is the Canadian agent for several international publishers. Visit our
Publishers Represented
page to learn more.