Changing the Subject
A Theory of Rhetorical Empathy
Utah State University Press
Changing the Subject explores ways of engaging across difference. In this first book-length study of the concept of empathy from a rhetorical perspective, Lisa Blankenship frames the classical concept of pathos in new ways and makes a case for rhetorical empathy as a means of ethical rhetorical engagement. The book considers how empathy can be a deliberate, conscious choice to try to understand others through deep listening and how language and other symbol systems play a role in this process that is both cognitive and affective.
 
Departing from agonistic win-or-lose rhetoric in the classical Greek tradition that has so strongly influenced Western thinking, Blankenship proposes that we ourselves are changed ("changing the subject" or the self) when we focus on trying to understand rather than simply changing an Other. This work is informed by her experiences growing up in the conservative South and now working as a professor in New York City, as well as the stories and examples of three people working across profound social, political, class, and gender differences: Jane Addams's activist work on behalf of immigrants and domestic workers in Gilded Age Chicago; the social media advocacy of Brazilian rap star and former maid Joyce Fernandes for domestic worker labor reform; and the online activist work of Justin Lee, a queer Christian who advocates for greater understanding and inclusion of LGBTQ+ people in conservative Christian churches.
 
A much-needed book in the current political climate, Changing the Subject charts new theoretical ground and proposes ways of integrating principles of rhetorical empathy in our everyday lives to help fight the temptations of despair and disengagement. The book will appeal to students, scholars, and teachers of rhetoric and composition as well as people outside the academy in search of new ways of engaging across differences.
 
'The author makes the case for changing ourselves, not only through careful research but through the compelling use of stories. Changing the Subject is a timely and valuable book that develops the concept of rhetorical empathy as a way to help us connect with others.'
—Laura Brady, Eberly Endowed Professor of English, West Virginia University
 
'Blankenship's book does an exemplary job of suggesting a new and effective way of rhetorically, empathetically, and ethically engaging with other human beings. Her expert foregrounding of the important terms and concepts, which are fundamental to her argument, makes her work more accessible for general readers and new graduate students.'
—Community Literacy Journal 
 
'Blankenship contributes an ethical, deliberative theory and praxis of rhetoric with rhetorical empathy.
—Composition Studies
Lisa Blankenship is assistant professor of English and director of First-Year Writing at Baruch College, City University of New York. She has previously published in Present Tense: A Journal of Rhetoric in Society and Computers and Composition.
 
Find what you're looking for...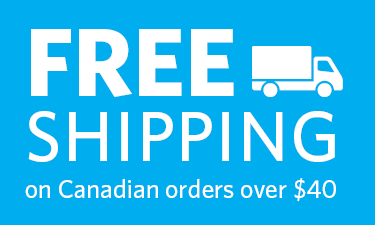 Publishers Represented
UBC Press is the Canadian agent for several international publishers. Visit our
Publishers Represented
page to learn more.