Child Protection and Child Welfare
A Global Appraisal of Cultures, Policy and Practice
Jessica Kingsley Publishers
Child Protection and Child Welfare draws on the knowledge of child protection experts and social care professionals to provide an authoritative international overview of child protection strategy and policy.
Devoting particular attention to the role played by culture in determining child welfare issues and child protection responses, this book illustrates the impact of both long-term influences, such as the legacy of the caste system in India, and more recent global events, such as the development of international trade in Ghana and shrinking budgets in Italy on national approaches to supporting families and children. The international perspective aims to enhance our understanding of the range of possible approaches, encouraging researchers, policymakers and practitioners to think critically about current models, and providing insights for developing practice.
This important book will be essential reading for social workers, policy makers, child protection service workers, commissioners and managers across child and family welfare services, as well as researchers and academics in the field.
This is an ambitious and rigorously constructed book that examines how the historical, cultural, political and economic context affects child welfare and child protective services in 11 different countries from different regions around the globe. It will be invaluable for all those who want to analyse and critically review these services to help inform these areas in their own country, and understand the similarities and differences in these important areas worldwide. – Brian Littlechild, Professor of Social Work, University of Hertfordshire, UK
Welbourne and Dixon's wide-ranging collection of studies into child protection and child welfare services around the world makes a significant contribution to the academic literature; it also has major implications for policy and practice. This important book should be widely consulted. – James Midgley, Harry and Riva Specht Professor of Public Social Services, University of California, Berkeley, USA
The chapters in this edited collection capture the global diversity of ways of thinking about children and the role of the state in promoting their welfare and protecting them. The authors set out to make sense of this diversity and in their commitment to an international perspective not only do they help us think more critically and reflexively about children, family life and child protection they also require us to engage with the very different life circumstances of children globally. As the authors argue, child welfare and child protection are international issues that should be of concern to all of us not just because the lives lived by children are so varied, often marked by extreme socio-economic disadvantage and exploitation, but also because historical and contemporary patterns of migration have rendered visible very different ideas of what constitutes a "good" family life, the rights of children and families, family privacy, what it is to be a child and how children should be cared for. – Jeremy Roche, Dean and Director of Studies, Faculty of Health and Social Care, The Open University, Milton Keynes, UK
Penelope Welbourne is Associate Professor in Social Work at the University of Plymouth, UK. John Dixon is Distinguished Professor of Public Policy and Administration at KIMEP University in Almaty, Kazakhstan.
1. Introduction. Penelope Welbourne, University of Plymouth, UK and John Dixon, Kazakhstan Institute of Management, Economics and Strategic Research, Kazakhstan. 2. Sweden. Sven Hessle, University of Stockholm, Sweden. 3. The United States of America. Otrude Nontobeko Moyo, University of Wisconsin-Eau Claire, USA. 4. The United Kingdom. Clare Colton, University of Plymouth, UK and Penelope Welbourne. 5. Italy. Annamaria Campanini and Teresa Bertotti, University of Milan Bicocca, Italy. 6. Romania. Contiu Soitu and Daniela-Tatiana Soitu, Alexandru Ioan Cuza University, Romania. 7. Japan. Kathryn Goldfarb, Harvard University, USA. 8. India. Selwyn Stanley, University of Plymouth, UK. 9. Kazakhstan. Nazgul Assylbekova and Anuarbek Kakabayev, Kokshetau State University named after Sh. Ualikhanov, Kazakhstan. 10. Middle East. Alean Al-Krenawi, Ben-Gurion University of the Nregev, Israel and Dennis Kimberley, Memorial University of Newfoundland, Canada. 11. Ghana. Marie-Antoinette Sossou, University of Kentucky, USA. 12. Australia and New Zealand. Menka Tsantefski and Marie Connolly, University of Melbourne, Australia. Notes on Contributors. Index.
Find what you're looking for...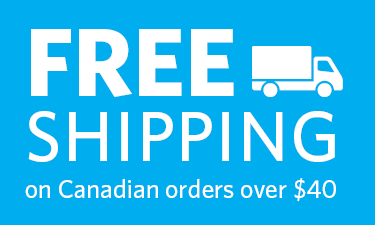 Stay Informed
Receive the latest UBC Press news, including events, catalogues, and announcements.
Publishers Represented
UBC Press is the Canadian agent for several international publishers. Visit our
Publishers Represented
page to learn more.