Children at Their Best
Understanding and Using the Five Elements to Develop Children's Full Potential for Parents, Teachers, and Therapists
Jessica Kingsley Publishers
, Singing Dragon
Understanding child development through the prism of the Five Elements adds an exciting new dimension to western thinking on the nurture of children. It can not only explain patterns of behaviour in a new and helpful way, but suggest approaches and methods to help children, and groups of children, become more balanced and therefore happier, more resilient, and more open to learning and new experience.
The authors explain in detail the characteristics of each of the Five Elements of Chinese thought (Wood, Fire, Earth, Metal and Water) with their distinctive modes of expression and potential associated difficulties, and describe the problems that can occur if a child's elements are not in balance. In doing so, they provide a completely new and accessible way of understanding the emotional and behavioural state, and developmental stage of a child, in and out of the classroom. They introduce a wide range of easy-to-do and entertaining exercises and group activities to balance the elements, both individually and in groups.
This exciting and practical book will help anyone working with or caring for children to deepen their understanding of childhood behaviour in general, and of individual children in particular, and to take active steps to nurture their potential, including teachers, therapists, occupational therapists, Chinese medicine and other alternative medicine practitioners, and Qigong and martial arts teachers, as well as parents.
I love this practical guide for all involved with supporting children to develop their potential through understanding, in practical ways, how to integrate the ancient knowledge of the 5 elements. This knowledge is timeless and here are many practical ideas of how to include it in the modern world. It is even more important now than in ancient times, when children lived in much more direct contact with the elemental forces of nature.

– Suzanne Yates, shiatsu practitioner, birth educator and founder of Well Mother
Children at Their Best will be enriching for every therapist who works with children…I know from several years of practical experience that it is very ambitious and difficult to supplement eastern wisdom – here the Five Element teaching – and western analytical knowledge usefully, but this volume masters the challenge impressively.

– Dr Dorothea Zeise-Süss, member of the International Society of Traditional Japanese Medicine, author of Yamamoto New Scalp Acupuncture (YNSA) for Practice
Reading this wonderful book, I imagine children laughing and jumping with joy and I deeply appreciate the opportunity of reading it. Both Western and Eastern approaches are well-understood and fused into a very new style merging "five elements" with "play". This book will be a mariner's compass for developing each child's potential and personality. A child's smile is the treasure of the world.

– Sachiko Sugiyama, Acupuncturist, Daishi-Ryu, the Kanto region, Japan
Karin Kalbanter-Wernicke initially trained as a child physiotherapist and went on to study shiatsu in Japan for several years. In 1985, together with her husband Dr. Thomas Wernicke, she founded an institute for Complementary and Alternative Medicine just outside Frankfurt, Germany. Karin teaches baby and child shiatsu internationally and is a Founder of the German Shiatsu Society. She has written several books including Baby Shiatsu, published in English by Singing Dragon. Bettye Jo Wray-Fears is a Licensed Mental Health Counselor (LMHC) and licensed massage therapist. She trained in Shiatsu with Karin in 1985, founded the Shiatsu Massage Institute in 1997(Florida) and has taught the 5-Elements at Karin's Institute since 1991. She is an integrative teacher and family-child therapist combining her background in traditional psychotherapy, human development, eastern bodywork and mindfulness Buddhist practices. She lives in Boston, Massachusetts, USA.
Introduction. 1. How do our Children Develop?: Overlapping the Western and Eastern View. 2. The Foundation of the Traditional 5-Elements and Their Relationship to Child Development. 3. The 5-Elements in Child Development: Wood, Fire, Earth, Metal, Water. 3.1. The Wood Element in Child Development. 3.2. The Fire Element in Child Development. 3.3. The Earth Element in Child Development. 3.4. The Metal Element in Child Development. 3.5. The Water Element in Child Development. 4. 5-Element Examples of Children in Everyday Life. 5. How We Work with Children and the 5-Elements. 6. The Role of Adults in 5-Element Work with Children. 7. Guidelines and Examples for Creating 5-Element Environments for Children in the Home, Schools, and Therapy Settings. 8. Ideas and Exercise Examples from Practice. Chapter 9. Example of a Five-Week Project and Community Event for Every Age. References. Index.
Find what you're looking for...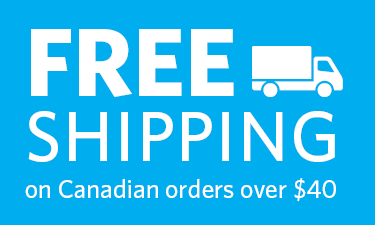 Publishers Represented
UBC Press is the Canadian agent for several international publishers. Visit our
Publishers Represented
page to learn more.