$34.95

Back Order
Ships in 4-6 weeks.
GO TO CART
Chinook Resilience
Heritage and Cultural Revitalization on the Lower Columbia River
University of Washington Press
The Chinook Indian Nation-whose ancestors lived along both shores of the lower Columbia River, as well as north and south along the Pacific coast at the river's mouth-continue to reside near traditional lands. Because of its nonrecognized status, the Chinook Indian Nation often faces challenges in its efforts to claim and control cultural heritage and its own history and to assert a right to place on the Columbia River.

Chinook Resilience is a collaborative ethnography of how the Chinook Indian Nation, whose land and heritage are under assault, continues to move forward and remain culturally strong and resilient. Jon Daehnke focuses on Chinook participation in archaeological projects and sites of public history as well as the tribe's role in the revitalization of canoe culture in the Pacific Northwest. This lived and embodied enactment of heritage, one steeped in reciprocity and protocol rather than documentation and preservation of material objects, offers a tribally relevant, forward-looking, and decolonized approach for the cultural resilience and survival of the Chinook Indian Nation, even in the face of federal nonrecognition.
Chinook Resilience is much more than a story of one peoples' survivance-although it is that, and one powerfully rendered. Daehnke also offers a deeply insightful meditation on contending forms of personhood and social power, of ethnological assumptions and government bureaucracies, and the Indigenous constitution of heritage.
Daehnke centers the Chinook as engaged collaborators in the work of cultural heritage preservation, a radical contrast to the discipline's rhetoric in the NAGPRA era.
A valuable example of collaborative research that is intellectually rigorous and grounded in academic debate but also engaged with pressing contemporary issues and sensitive to the needs of Indigenous peoples.
Chinook Resilience shows the profound effects colonialism has had on contemporary Chinook affairs and how-intentional or not-colonialism has shaped the meanings of 'heritage' as expressed in the public arena and in the tribe itself.
List of Illustrations 
Foreword / Tony A. Johnson, Chair, Chinook Indian Nation 
Acknowledgments 

Introduction Places of Protocol, Places of Heritage 
1. "Still, today, we listen to our elders": Long Histories, Colonial Invasion, and Cultural Resilience
2. "We feel the responsibility": A Multiplicity of Voices at Cathlapotle 
3. "Where is your history?": Explorers, Anthropologists, and Mapping Native Identity 
4. "We honor the house": Memory and Ambiguity at the Cathlapotle Plankhouse 
5. "There's no way to overstate how important Tribal Journeys is": The Return of the Canoes and the Decolonization of Heritage 
Conclusion Places of Heritage, Places of Protocol 

Notes 
Bibliography 
Index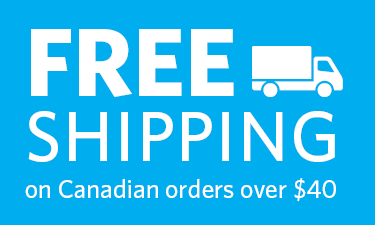 Find what you're looking for...
Publishers Represented
UBC Press is the Canadian agent for several international publishers. Visit our
Publishers Represented
page to learn more.