Choices in Pregnancy and Childbirth
A Guide to Options for Health Professionals, Midwives, Holistic Practitioners and Parents
Jessica Kingsley Publishers
, Singing Dragon
This is a comprehensive and empowering guide to facilitating a positive pregnancy and birth experience, and ensuring lasting emotional and physical health for mother and baby.
Countering increasingly medicalized attitudes towards pregnancy and birth among many healthcare providers, this research-based book discusses the benefits of a more natural approach. It reveals the often undisclosed effects on a child's long-term development of accepted medical practices, such as induction, C-section, surgical interventions and pain-relief medications. It offers advice on how these practices can be avoided, for example with techniques to encourage optimal fetal positioning, by optimising the birth environment, and through drug-free pain management methods. Ultimately, it enables practitioners to support parents in informed, confident decision-making by giving a balanced account of the complex array of options available throughout pregnancy and birth.
With invaluable contributions from midwives, doulas, mothers, and doctors, and tried-and-tested advice on sleep, exercise, diet and therapies, this will a very useful reference for anyone working with women and babies. The information will also be relevant to prospective and new parents.
John Wilks has practiced and taught Craniosacral Therapy and the Bowen Technique for many years and lectures complementary practitioners on pregnancy and childbirth all over the world. He is the author of four books on complementary therapies and developed a specialised Craniosacral training course for midwives which was the first of its kind to be accredited by the Royal College of Midwives. John practices at a multidisciplinary clinic in Dorset, UK.
Preface. Disclaimer. 1. Introduction. 2. What Choices do Women Really Have? 3. Birth from the Baby's Perspective. 4. Attitudes towards Babies. 5. Awareness and Consciousness during Pregnancy. 6. Psychological Health in Pregnancy. 7. Strategies to Help Mood and Awareness. 8. Managing Sleep in Pregnancy. 9. Pregnancy Tests - the pros and cons. 10. Medication during Pregnancy. 11. Environmental Impacts on Pregnancy. 12. Helping Achieve Optimal Fetal Positioning. 13. The Secret Life of the Sphincter - Undisturbed Birth and Pelvic Floor. 14. Home Birth versus Hospital. 15. Natural Strategies for Managing Pain in Labor and Childbirth. 16. Waterbirths. 17. Spiritual Childbirth and Spiritual Midwifery. 18. Physical Imprinting at Birth. 19. Psychological Ramifications of a Difficult Birth. 20. The Downsides of Pain Relief during Labor. 21. Induction. 22. Caesareans. 23. Surgical Interventions - how to minimise their impact. 24. The Microbiome. 25. Babies after Birth. 26. The Role of Midwives. 27. Treatments for Mothers and Babies after Birth. 28. A Note on Crying and Sleep. 29. Barriers to Change. 30. Conclusions. Appendix 1. Nutrition during Pregnancy and Breastfeeding. Appendix 2. Resources and Contact Details. References. Biographies.
Find what you're looking for...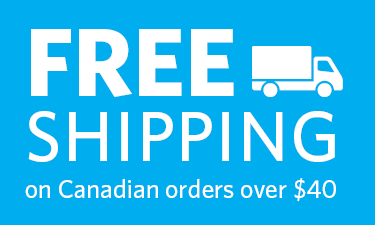 Publishers Represented
UBC Press is the Canadian agent for several international publishers. Visit our
Publishers Represented
page to learn more.