25 illus., 11 b&w photos, 3 maps,
Clara at the Door with a Revolver
The Scandalous Black Suspect, the Exemplary White Son, and the Murder That Shocked Toronto
UBC Press
, On Point Press
In the autumnal darkness of October 6, 1894, an unseen figure slipped through the streets of Parkdale, rang the doorbell at the home of a well-to-do Toronto family, and shot Frank Westwood in his doorway, murdering him in cold blood.
Six weeks later, the spotlight shone on the enigmatic Clara Ford, a Black tailor and single mother known for her impeccable work ethic and resolute personality – and for wearing men's attire. A former neighbour of the Westwoods, Clara was arrested and confessed to the murder. But as the details of her arrest and her complex connection to the Westwood family emerged, she recanted, testifying that she was coerced by police into a false confession. Clara was the first woman – and only the second person – to testify on her own behalf in a Canadian trial.
Set in three acts, this story illuminates not only the riveting case itself but also the societal attitudes, gender and race hypocrisy, and the politics of media power in the growing city of Toronto. Carolyn Whitzman tells the compelling story of a courageous Black woman living in nineteenth-century Toronto and paints a portrait of a city and a society that have not changed enough in 125 years.
This book is for readers of women's history, Black history, queer history, Canadian history, Toronto history, and true crime.
Whitzman does a deep dive to put this three-act tragedy in historical context…the story has been told many times, but not in quite the same way.
Whitzman's book...brings to light a unique case in the annals of Canadian criminal history involving one Clara Ford.
Whitzman … brings to life a spectacular 1894 Toronto true crime case.
The city's seven newspapers in the 1890s were in competition for readership and often exaggerated or even fabricated facts to sell papers – but Whitzman tells the story in shades of grey.
A fascinating exploration of a part of Toronto's history that deserves a new telling.
Carolyn Whitzman's Clara at the Door with a Revolver is a page-turner whodunit, focusing on the fascinating and intriguing bio of the alleged murderess, a cross-dressing, maybe-bisexual, Black (mixed-race) dancer and seamstress, who backed up her male wardrobe with an ever-ready, phallic-symbol pistol. Whitzman is objective in her research and scrupulous in her analyses (even in speculating about motives, character, relationships, and psychologies). Yet she is also righteously sympathetic to the travails of Clara Ford, a single, Black, working-class mom, subjected to all the racist, sexist, and elitist hypocrisy of Toronto the Good, a Victorian-era bastion of white supremacy, British imperialism, and top-hatted patriarchy. Her tone always casual, her vocabulary always everyday (with her notes and references never allowed to interrupt the narrative), Whitzman reveals the ensconced corruption of the WASP establishment prepared to hang a Black woman for her 'murder' of a rich Caucasian, even if he may have raped either herself or her daughter, and/or regardless of whether Clara Ford was actually innocent. That Ford's self-defense testimony may have saved her from the noose also recovers for the annals of 'Black excellence' an 'average' woman whose eloquence and poise overcame the empowered prejudices of journalists, judges, and cops.
With an impressive cast of characters and the feel of a detective story, I loved Clara at the Door with a Revolver. This is social history at its best.
This book matters because it arrives at a critical juncture in our history: two years after the summer of racial reckoning in North America and in the midst of an assault on critical race theory and histories that is evident in the United States and, perhaps, Canada. But more importantly, it matters because it is the best account of the Clara Ford story that has been published to date.
Carolyn Whitzman is a writer and researcher who lives in Ottawa. She is the author of Suburb, Slum, Urban Village: Transformations in Parkdale, Toronto 1875–2000. She was living in Parkdale when she stumbled upon Clara Ford's story and has remained fascinated with it for more than two decades.
Cast of Characters
Overture: Cakewalk
Act 1: The Parkdale Mystery
1 The Murderee
2 There's a Girl in It
3 Amateur Detectives
4 The Bad Hat
Act 2: Clara's Turn
5 From Whence She Came
6 Go West, Young Man
7 Bad Fences
8 Eight Hours
9 Monster
Act 3: A Great Trial – and Its Aftermath
10 The Forces of the Law
11 Witness for the Prosecution
12 The Performance of Her Life
13 Twelve Hungry Men
14 What Clara Did Next
Finale: Clara, Armed
Notes and Further Reading; Index
Related Titles
Suburb, Slum, Urban Village
Transformations in Toronto's Parkdale Neighbourhood, 1875-2002
‹
›
Find what you're looking for...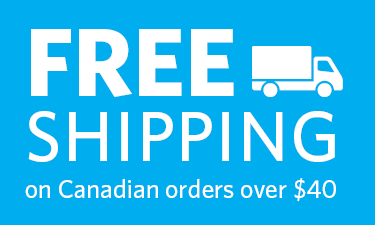 Stay Informed
Receive the latest UBC Press news, including events, catalogues, and announcements.
Publishers Represented
UBC Press is the Canadian agent for several international publishers. Visit our
Publishers Represented
page to learn more.