Collaboration in Social Work Practice
Jessica Kingsley Publishers
New or experienced social workers who are developing their collaborative practice with service users and carers and with other professionals, will find this book to be an essential source of knowledge, skills and issues for reflection. The authors explain how practitioners in social care, health and related sectors can work more effectively together in line with current developments in policy and practice, offering a critical appraisal both of the benefits and the challenges.The authors explore definitions of collaborative work, describe policy and research and give examples from their experiences of interprofessional practice. They emphasize the importance of building genuine partnerships between professionals, and with service users and carers in planning and providing care, service development and research. Good practice in collaborative working is described with different groups, including older people, people with mental health needs, children and families and people with learning disabilities.Exploring the ways in which shared values and collaborative working practices can be brought together for effective interprofessional provision of user-focused services, this informative book is a must-read for social workers and other professionals involved with social care and health services.
'The literature on collaborative practice is growing apace, but texts for students and beginning practitioners remain few, making this publication even more welcome. Written for new entrants to social work in the UK, it interweaves two themes: involving 'Service Users' and carers, and collaboration between professions.'- Journal of Interprofessional'There are some exciting and challenging ideas in this book... I can strongly recommend this book to social work lecturers, practice teachers and social work students.'- Journal of Practice Teaching'This book plots the emergence of the principle of collaboration as a fundamental value in health and social care, and explores how it can be achieved through a series of case studies, including service user and carer perspectives. This is a timely read.'- Community Care'This reader is aimed at new or experienced social workers who want to develop collaborative practice with service users or partner agencies in health, social care and other sectors. Definitions of what constitutes collaborative work are presented, as is relevant policy on partnerships, current research on what works, and examples of good practice.' - Care and Health Magazine
Jenny Weinstein had 18 years' experience in local authority social work before moving to CCETSW where she led on the DipSW and interprofessional education. She is currently Assistant Director at Jewish Care and has produced a number of publications on interprofessional collaboration. Colin Whittington is a learning and development consultant, working in social care and health. After wide experience in social work education, where his interprofessional and inter-agency work began, he was Head of CCETSW's London and South-East Region and Principal, Research and Development at TOPSS England. Tony Leiba is Senior Research Fellow in North East London Mental Health Trust and the Faculty of Health at South Bank University. He teaches and researches mental health care, interprofessional education and training, research methods, evidence based practice and conflict management.
Preface. Part 1: Service Users, Professionals and the Collaborative Context. 1. Collaboration and Partnership in Context. Colin Whittington. 2. A Model of Collaboration. Colin Whittington. 3. Who are the Participants in the Collaborative Process and What Makes Collaboration Succeed or Fail? Tony Leiba and Jenny Weinstein. 4. Shared Values in Interprofessional Collaboration. Jean Davis, South Bank University & Dave Simms, University of Greenwich. Part 2: Collaboration in Practice. 5. Allies and Enemies: The Service User as Care Co-ordinator. Christine Barton, Sheffield Centre for Inclusive Living Group. 6. Collaboration or Confusion? The Carers' Perspective. Sonia Douek, Jewish Care. 7. Working Together to Improve Children's Life Chances: The Challenge of Inter-Agency Collaboration. Ruth Gardener, Royal Holloway College. 8. Mental Health Policies and Interprofessional Working. Tony Leiba. 9. Learning Disabilities: Effective Partnership and Teamwork to Overcome Barriers in Service Provision. Tony Thompson, Independent Training Consultant. 10. Social Work and Multidisciplinary Collaboration in Primary Health Care. Kirstein Rummery, University of Manchester. 11. Collaborating for the Social and Health Care of Older People. Mark Lymbery, University of Nottingham. The Contributors. Subject Index. Author Index.
Find what you're looking for...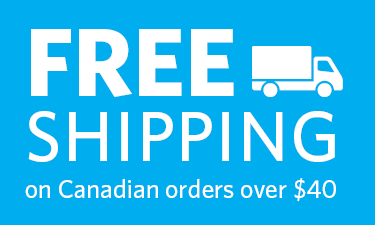 Publishers Represented
UBC Press is the Canadian agent for several international publishers. Visit our
Publishers Represented
page to learn more.