Colonial Itineraries of Contemporary Mexico
Literary and Cultural Inquiries
The University of Arizona Press
The rewritings of the Mexican colonia discussed in this book question a present reality of marginalities and inequality, of imposed political domination, and of hybrid subjectivities. In their examination of the novels, films, poetry, and chronicles produced in and outside of Mexico since 2000, the critics included in Colonial Itineraries of Contemporary Mexico produce new interpretations, alternative readings, and different angles of analysis that extend far beyond the theories of the new historical novel of the eighties and nineties, and well beyond the limits of the novel as re-creative genre.

Through a transformative interdisciplinary lens, this book studies the ultra-contemporary chronicles of Carlos Monsiváis, the poetry of Carmen Boullosa and Luis Felipe Fabre, and the novels of Enrique Serna, Héctor de Mauleón, Mónica Lavín, and Pablo Soler Frost, among others. The book also pays close attention to a good sample of recent children's literature that revisit Mexico's colonia. It includes the transatlantic perspective of Spanish novelist Inma Chacón, and a detailed analysis of the strategies employed by Laura Esquivel in the creation of a best seller. Other chapters are devoted to the study of transnational film productions, a play by Flavio González Mello, and a set of novels set in the nineteenth-century colonia that problematize static notions of both personal and national identity within specific cultural palimpsests. Taken together, these incisive readings open broader conversations about Mexican coloniality as it continues well into the twenty-first century.
An important guide to early twenty-first-century writing on Mexico. A vital and innovative book on the polemics of recreating the colonial past in a neoliberal era.'—David William Foster, author of Mexican Literature: A History
Colonial Itineraries sheds light on our knowledge of colonial and contemporary Mexican literature. A lasting contribution to our understanding of a unique historical and literary phenomenon.'—Michael K. Schuessler, author of Foundational Arts. Mural Painting and Missionary Theater in New Spain
A great way to study Mexico's colonial era from an ultra contemporary perspective. Colonial Itineraries' essays are rigorous and enlightening. A must-read book for Mexicanists.'—Sara Poot Herrera, author of Los guardaditos de Sor Juana
Oswaldo Estrada is an associate professor of Latin American literature at the University of North Carolina at Chapel Hill, and editor of the journal Romance Notes. He has published numerous articles and book chapters on colonial and contemporary Mexican literature. He is the author of La imaginación novelesca: Bernal Díaz entre géneros y épocas and the editor and coauthor of Cristina Rivera Garza: Ningún crítico cuenta esto…

Anna M. Nogar is an assistant professor at the University of New Mexico, where she specializes in colonial Mexican and Mexican American literature and culture. She has published in several journals and has edited volumes on topics relating to the broader Mexican colonia, and her monograph on Spanish nun and mystic Sor María de Jesús de Ágreda is forthcoming.
Acknowledgments
Introduction. Reliving the Mexican Colonia in a New Millennium
Oswaldo Estrada and Anna M. Nogar

Part I. Revising Colonial Ruins and Chronicles
1. Carlos Monsiváis: Rewriting the Nation's Memory, Playing Back the Conscience of a Mexico Remiso
Linda Egan
2. Reading Colonial Ruins in Carmen Boullosa's Poetry
Jeremy Paden
3. Fiction, History, and Geography: Colonial Returns to Mexico City in Héctor de Mauleón's El secreto de la Noche Triste
Vinodh Venkatesh

Part II. Queering Gender and Twisting Genres
4. Four Letters and a Funeral: Sor Juana's Writing in Yo, la peor
Oswaldo Estrada
5. Queering the Auto Sacramental: Anti- Heteronormative Parody and the Specter of Silence in Luis Felipe Fabre's La sodomía en la Nueva España
Tamara R. Williams
6. Colonial Confi nement, Confession, and Resistance in Ángeles del abismo by Enrique Serna
Guillermo de los Reyes-Heredia and Josué Gutiérrez-González

Part III. Global and Transatlantic Itineraries
7. Malinche as Cinderellatl: Sweeping Female Agency in Search of a Global Readership
Irma Cantú
8. Transatlantic Revisions of the Conquest in Inma Chacón's La princesa india
Cristina Carrasco
9. También la lluvia: Of Coproductions and Re- Encounters, a Re- Vision of the Colonial
Ilana Dann Luna
10. Children's Literature on the Colonia: La Nao de China, the Inquisition, Sor Juana
Emily Hind
Part IV. Into the Nineteenth- Century Colonia
11. Rethinking the Nascent Nation: Historical Fiction and Metanarrative in Pablo Soler Frost's 1767
Anna M. Nogar
12. Out of Bounds in 1822: Humoring the Limits of Colonial Mexico
Stuart A. Day
13. A Postcolonial Quartet, 2006– 2008
Seymour Menton
Postscriptum. Specifically Mexican, Universally American: Tales of Colonial Mexico and Their Legacies
Rolena Adorno
Contributors
Index
Find what you're looking for...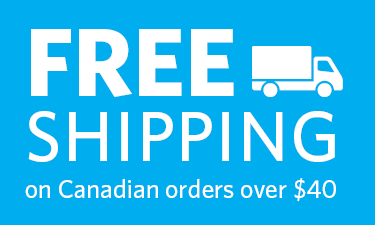 Publishers Represented
UBC Press is the Canadian agent for several international publishers. Visit our
Publishers Represented
page to learn more.