3 drawings, 4 halftones, 4 maps, 8 tables
Colonial Kinship
Guaraní, Spaniards, and Africans in Paraguay
University of New Mexico Press
Winner of the 2021 Bandelier/Lavrin Book Prize from the Rocky Mountain Council for Latin American Studies
2021 Ermine Wheeler-Voegelin Award Honorable Mention from the American Society for Ethnohistory

In Colonial Kinship: Guaraní, Spaniards, and Africans in Paraguay, historian Shawn Michael Austin traces the history of conquest and colonization in Paraguay during the sixteenth and seventeenth centuries. Emphasizing the social and cultural agency of Guaraní--one of the primary indigenous peoples of Paraguay--not only in Jesuit missions but also in colonial settlements and Indian pueblos scattered in and around the Spanish city of Asunción, Austin argues that interethnic relations and cultural change in Paraguay can only be properly understood through the Guaraní logic of kinship. In the colonial backwater of Paraguay, conquistadors were forced to marry into Guaraní families in order to acquire indigenous tributaries, thereby becoming "brothers-in-law" (tovajá) to Guaraní chieftains. This pattern of interethnic exchange infused colonial relations and institutions with Guaraní social meanings and expectations of reciprocity that forever changed Spaniards, African slaves, and their descendants. Austin demonstrates that Guaraní of diverse social and political positions actively shaped colonial society along indigenous lines.
This is a great read for understanding the reworking of indigenous culture into the making of all aspects of a colonial society in the borderlands of Latin America.'--Alex Borucki, Hispanic American Historical Review
Austin's book is a must for any scholar and student interested in the Spanish colonization of South America and in the history of Paraguay, not only due to its impressive research, but also because it provides examples of the complexities of history through personal stories.'--Rosana Barbosa, Journal of Family History
The author's analysis of African slavery in Paraguay is a major achievement. . . . Africans, the author convincingly argues, must be viewed within the context of indigenous society.'--Barbara A. Ganson, the Catholic Historical Review
The challenge faced by a scholar writing the history of a specific region in colonial Latin America is . . . at once to detail the human experience of that place and time and to tell us something larger about the colonial societies of the Americas . . . dual goals not always easily reconciled. Shawn Michael Austin is to be commended for his efforts to hit both targets.'--Matthew Restall, Bulletin of Spanish Studies
Austin accomplishes an innovative, ethnographic-based reevaluation of Spanish colonialism in the province of Paraguay during the sixteenth and seventeenth centuries. [He] identifies that a Guaraní-derived sociocultural framework of cuñadasgo laid the foundation for the embattled colony's survival and proved a primary medium through which a wide spectrum of social relations in Paraguay evolved.'--Michael Huner, associate professor of history, Grand Valley State University
Shawn Michael Austin is an assistant professor of history at the University of Arkansas.
List of Illustrations
Glossary
Introduction

Part One. Beginnings
Chapter One. Cuñadasgo and Conquistador Polygamists, 1530s-1550s
Chapter Two. Institutionalizing Kinship: The Encomienda and Franciscan Reducciones, 1550s-1640s
Chapter Three. Embodied Borders: Conflict and Convergence in Guairá, 1570s-1630s

Part Two. Challenges
Chapter Four. Resplendent Prophets and Vengeful Warriors: Guaraní Rejection of Colonial Rule
Chapter Five. Indios Fronterizos and the Spanish-Guaraní Militias

Part Three. Communities
Chapter Six. Beyond the Missions: Guaraní Reducciones in Asunción's Orbit
Chapter Seven. The Other Reducción: Asunción's Indios
Chapter Eight. Beyond Mestizos: Afro-Guaraní Relations

Conclusion
Notes
Bibliography
Index
Find what you're looking for...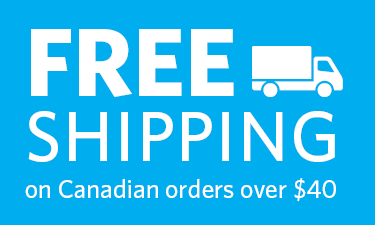 Stay Informed
Receive the latest UBC Press news, including events, catalogues, and announcements.
Publishers Represented
UBC Press is the Canadian agent for several international publishers. Visit our
Publishers Represented
page to learn more.