Colour Coding for Learners with Autism
A Resource Book for Creating Meaning through Colour at Home and School
Jessica Kingsley Publishers
Children on the autism spectrum are often highly visual learners, making colour a powerful and motivating learning tool.
This book explains how colour coding helps young people with autism to generalise lessons already learnt. For example, assigning the colour aqua to all personal care activities or the colour purple to timetabling and transitions establishes clear, visual categories. This allows children to draw on learnt experiences, which creates a sense of order, reduces anxiety, and can aid communication, understanding emotions, organisation, coping with change and diversifying diet. A wealth of tried-and-tested printable resources to enable the practical application of colour coding in the classroom and at home are included on a CD-ROM.
With colourful illustrations and resources, Colour Coding for Learners with Autism is an effective, must-have teaching tool for anyone involved in the education of young people with autism.
'Colour Coding for Learners with Autism' explains how color coding can help youngsters with autism understand lessons, and shows how to assign colors to personal care activities, timetables and more to help kids use their own experiences to understand everything from emotions to diet. Printable resources on a CD-ROM can apply to classroom and home learning efforts while chapters from special needs teacher Devine provide parents and educators with keys to using visuals and color with autism students and family members alike. The fact that this approach can be applied to educational pursuits as well as teaching life and social skills makes it a powerful tool.

– The Midwest Book Review
Visual supports are essential for individuals with autism, but getting the right visual can involve a combination of strategy and artistry. This book clearly demonstrates how the magic of color can add dimension, clarity and meaning to a variety of visual experiences. Color can indeed bring truth and order to the visual learner. – Lisa Rogers, Director of Educating Diverse Learners and author of Visual Supports for Visual Thinkers
This book is a fascinating and informative read. Adele's empathy and passion shine through as her book promotes strategies for enablement and positive pathways for happiness and achievement for autistic people. Highly recommended. – Paul Isaacs, autistic speaker, trainer, consultant and author
This practical how-to book is an invaluable tool for educators, parents and anyone wanting to support the learning of autistic children. Adele Devine's writing demonstrates a genuine curiosity, appreciation and respect for how autistic children learn and perceive the world around them. Focusing on colour, visual perception and detail (a well-documented quality of autistic children), Adele Devine supports educators to step outside their own learned behaviours and resulting assumptions to create an environment that assists all children in the class, in all their beautiful hues of personality and diverse ways of learning. – Leonora Gregory-Collura Dipl. RBS TTC, Co-Founder & President of the International Naturally Autistic® People Awards, Convention and Festival, Co-Founder & publisher of the Naturally Autistic® magazine, Director of ANCA® Consulting Inc.
Adele Devine is a Special Needs teacher at a school for young people with severe learning difficulties autism in Surrey, UK. She has over a decade of experience teaching children on the autistic spectrum and worked as an ABA home tutor before qualifying as a teacher in 2004. Adele has a regular two-page feature in Teach Nursery magazine and shares her knowledge of special education needs through 'A Special Blog' (http://www.senassist.com/blog/). In 2010, she co-founded the multi-award winning SEN Assist autism software with her husband. They have three children and live in Surrey, UK.
Preface. 1. True Colours. 2. Colour coded symbols. 3. Visual Timetable. 4. Time Trackers. 5. Colour Categories. 6. Social and Emotional Colours. 7. Sporting Colours. 8. Colour Codes in Lessons. 9. Colours to Encourage Creativity. 10. Defining Space through Colour. 11. Colour Coded Planning and Classroom Management. 12. Traffic Lights. 13. Dealing with 'Different' Days. 14. Perception. 15. Coloured Lightbulbs, Overlays and Lenses. (Scotopic Sensitivity and Irlen Syndrome). 16. Synesthesia and Autism (How many learners with autism have Synesthesia?) 17. Colouring a Brighter Future. Final Thoughts and Infinite Possibilities. List of Resources on the CD.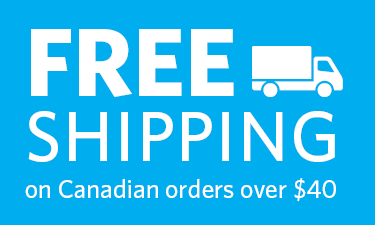 Find what you're looking for...
Publishers Represented
UBC Press is the Canadian agent for several international publishers. Visit our
Publishers Represented
page to learn more.