Coming Out Asperger
Diagnosis, Disclosure and Self-Confidence
Jessica Kingsley Publishers
Coming Out Asperger explores the complexity of diagnosis for Asperger Syndrome, the drawbacks and benefits of disclosing a diagnosis of a "hidden disability," and how this impinges on self-esteem. The contributors include some of the best-known and most exciting writers in the field of Asperger Syndrome (AS) today, and include individuals on the autism spectrum, parents and professionals. The broad range of the chapters, which draw on anecdotal, professional and research-based evidence, make this book a comprehensive and highly original consideration of the implications of an AS diagnosis.The ever-difficult question of who to tell and when once a diagnosis has been confirmed is discussed in great depth. Liane Holliday Willey and Stephen Shore examine the dynamics of disclosure, its risks and the possible effect on self-confidence. Jacqui Jackson looks at how a diagnosis impacts upon family life. Tony Attwood provides a clinician's view of diagnosing adults, and Lynne Moxon, Wendy Lawson, Dora Georgiou and Jane Meyerding discuss adult issues surrounding disclosure, including how to deal with relationships and sexuality, and disclosure in the workplace, as well as social and disability issues.A unique and fascinating insight into the important issue of diagnosis disclosure, this book is an essential guide for people with AS, parents, teachers, professionals and all those who have ever felt confused about revealing a personal issue.
'Whether you are a person with AS, a parent, teacher or professional who is involved with a person diagnosed with AS, this book can offer support in dealing with issues surrounding disclosure. Issues covered throughout the book range from how you might tell your child about their diagnosis to issues surrounding relationships and sexuality for adults with AS.'- Autism Matters'This collection shares the stories of people with Asperger Syndrome and offers guidance on coping with the diagnosis and deciding whether to tell other people. The 18 chapters discuss the symptoms and diagnostic assessment of the disorder, boosting confidence in people with a monotropic disposition, telling peers at school, and the need to develop tolerance in society.'- Book News'It would be particularly useful for a wide range of professionals, including educationalists who are seeking detailed information about Asperger Syndrome and Autism, and parents would benefit form reading the book too.'- www.youthinmind.net
Dinah Murray has a PhD in linguistics, which has led to her keen interest in autism for over a decade. She is currently a tutor for Birmingham University's distance learning course in autism, has published widely about autism both in Britain and abroad.
Introduction Dinah Murray. 1.To Tell or not To Tell, That is the Aspie Question. Liane Holliday Willey. 2. Diagnosis in Adults. Tony Attwood. 3. Confidence, Self-Confidence and Social Confidence. Dinah Murray and Mike Lesser. 4. Psychiatry and Asperger Syndrome. Tom Berney. 5. Being Told or Being Told Off: Reciprocity at the Diagnostic Interview. Michelle Dawson. 6. Mental Health Issues Surrounding Diagnosis, Disclosure and Self-Confidence in the Context of Asperger Syndrome. David Andrews. 7. One That Got Away Dinah Murray. 8.`Why's it all so difficult?' Sharing the Diagnosis with the Young Person Philip Whitaker. 9. Telling Peers at School about AS - Thoughts on How and Why. Heta Pukki. 10. Disclosure at Secondary School. Penny Barratt. 11. The Conversation. Jennifer Overton. 12. Disclosure: Talking About What Makes Us Human. Stephen Shore. 13. Disclosure: A Parent's Perspective Jacqui Jackson. 14. Coming Out, Various. Wendy Lawson. 15. Diagnosis, Disclosure and Self-Confidence in Sexuality and Relationships. Lynne Moxon. 16. Diagnosis in Adulthood and Community Disclosure. Dora Georgiou. 17. Coming Out Autistic at Work. Jane Meyerding. 18. Disclosing to the Authorities. Dennis Debbaudt. Contributor biographies. Index.
Find what you're looking for...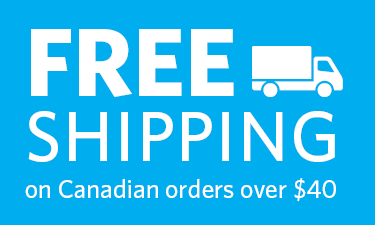 Stay Informed
Receive the latest UBC Press news, including events, catalogues, and announcements.
Publishers Represented
UBC Press is the Canadian agent for several international publishers. Visit our
Publishers Represented
page to learn more.