$31.95

Back Order
Ships in 4-6 weeks.
$92.00

Back Order
Ships in 4-6 weeks.
GO TO CART
Communities of Imagination
Contemporary Southeast Asian Theatres
University of Hawai'i Press
Asian theatre is usually studied from the perspective of the major traditions of China, Japan, India, and Indonesia. Now, in this wide-ranging look at the contemporary theatre scene in Southeast Asia, Catherine Diamond shows that performance in some of the lesser known theatre traditions offers a vivid and fascinating picture of the rapidly changing societies in the region. Diamond examines how traditional, modern, and contemporary dramatic works, with their interconnected styles, stories, and ideas, are being presented for local audiences. She not only places performances in their historical and cultural contexts but also connects them to the social, political, linguistic, and religious movements of the last two decades.
Each chapter addresses theatre in a different country and highlights performances exhibiting the unique conditions and concerns of a particular place and time. Most performances revolve in some manner around "contemporary modernity," questioning what it means—for good or ill—to be a part of the globalized world. Chapters are grouped by three general and overlapping themes. The first, which includes Thailand, Vietnam, and Bali, is characterized by the increased participation of women in the performing arts—not only as performers but also as playwrights and directors. Cambodia, Singapore, and Myanmar are linked by a shared concern with the effects of censorship on theatre production. A third group, the Philippines, Laos, and Malaysia, is distinguished by a focus on nationalism: theatres are either contributing to official versions of historical and political events or creating alternative narratives that challenge those interpretations. 
Communities of Imagination shows the many influences of the past and how the past continues to affect cultural perceptions. It addresses major trends, suggesting why they have developed and why they are popular with the public. It also underscores how theatre continues to attract new practitioners and reflect the changing aspirations and anxieties of societies in immediate and provocative ways even as it is being marginalized by television, film, and the internet. The book will be of interest to students and scholars of theatre and performance, Asian literature, Southeast Asian studies, cultural studies, and gender studies. Travelers wishing to attend local performances as part of their experience abroad will find it an essential reference to theatres of the region.
The strength of this book lies in the vivid descriptions of a variety of performances that favor neither traditional nor contemporary performance genres—but rather examine theatre in Southeast Asia as a multilayered tapestry. . . . Catherine Diamond has written a book that provides both dynamic descriptions and insightful analysis of many different theatrical forms, histories, and cultures. It is a useful book for those with a scholarly interest in Asian performance, Southeast Asian culture and history, or trends in contemporary global performance.
Each of the nine chapters is a rich and well-informed overview of some of the main themes of contemporary theatre (well illustrated by keen analytical descriptions of several particular performances), as well as of the travails of traditional and hybrid forms which are typically fossilized by governments seeking to 'preserve" national cultural heritages for their own ends, ignored by governments in other cases, or incorporated in part into experimental contemporary theatre works. This is the great strength of Diamond's book. Her research, carried out over nearly two decades, shows tremendous depth and richness. . . . Communities of Imagination is sure to function as a truly useful reference for any scholar interested in the performing arts of Southeast Asia.
Catherine Diamond offers a dynamic portrait of contemporary South East Asian theatre that is at once expansive in scope and remarkably detailed in depth. . . . deeply insightful and accessible to readers.
Find what you're looking for...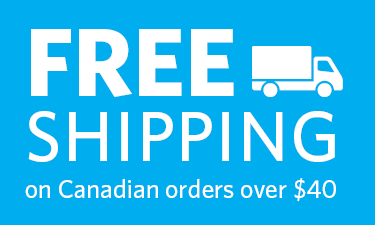 Publishers Represented
UBC Press is the Canadian agent for several international publishers. Visit our
Publishers Represented
page to learn more.