Community Music Therapy
Jessica Kingsley Publishers
Music therapists from around the world working in conventional and unconventional settings have offered their contributions to this exciting new book, presenting spirited discussion and practical examples of the ways music therapy can reflect and encourage social change. From working with traumatized refugees in Berlin, care-workers and HIV/AIDS orphans in South Africa, to adults with neurological disabilities in south-east England and children in paediatric hospitals in Norway, the contributors present their global perspectives on finding new ways forward in music therapy.Reflecting on traditional approaches in addition to these newer practices, the writers offer fresh perceptions on their identity and role as music therapists, their assumptions and attitudes about how music, people and context interact, the sites and boundaries to their work, and the new possibilities for music therapy in the 21st century. As the first book on the emerging area of Community Music Therapy, this book should be an essential and exciting read for music therapists, specialists and community musicians.
'This text has consolidated the debate and further articulated the discourse. I believe it is an important contribution to the development of music therapy.'- Nordic Journal of Music Therapy'This is a book which challenges traditional boundaries and definitions of music therapy. It takes seriously how culture informs our ways of perceiving therapeutic needs, and seeks to develop new perspectives, role identities and ways of doing music therapy. It is essential reading for the socially engaged music therapist.'- from the Foreword by Even Ruud
Mercedes Pavlicevic is Director of Research at Nordoff-Robbins Music Therapy, and Director of the PhD programme. She is also Visiting Professor at the University of Pretoria, and research consultant for the Music Therapy Community Clinic in Cape Town.Gary Ansdell is Director of Education at Nordoff-Robbins Music Therapy, and Co-Director of the MA in Music Therapy (Community Music Therapy / Nordoff-Robbins) Programme. He is also Honorary Research Fellow in Community Music Therapy at the University of Sheffield, and continues to work as a music therapist in the area of adult psychiatry.
Foreword. Even Ruud. Introduction: The Ripple Effect. Mercedes Pavlicevic and Gary Ansdell. Part I. New Name, Old Game? 1. Learning from Thembalethu: Towards Responsive and Responsible Practice in Community Music Therapy. Mercedes Pavlicevic. 2. Therapy to Community: Making Music in Neuro-Rehabilitation. Stuart Wood, Rachel Verney and Jessica Atkinson. Part II. What has Theory Got to do With it? 3.Rethinking Music and Community: Theoretical Perspectives in Support of Community Music Therapy. Gary Ansdell. 4. Community Music Therapy: Culture, Care and Welfare. Brynjulf Stige. 5.What Can the Social Psychology of Music Offer Community Music Therapy? Jane Davidson. Part III. Is Community Music Therapy a Challenge to the Consensus Model? 6. Whatever Next? Community Music Therapy for the Institution. Anna Maratos. 7. A Pied Piper Among White Coats and Infusion Pumps: Community Music Therapy in a Paediatric Hospital Setting. Trygve Aasgaard. Part IV. But Is It Music Therapy? 8. A Dream Wedding: From Community Music to Community Music Therapy with a Community. Harriet Powell. 9. Conversations of Creating Community: Performance as Music Therapy in New York City. Kenneth Aigen.10. Playing Politics: Community Music Therapy in a Non-medical Mental Health Setting. Simon Procter. Part V. What has Culture got to do With it? 11. Promoting Integration and Socio-Cultural Change: Community Music Therapy With Traumatised Refugees in Berlin. Oksana Zharinova-Sanderson. 12. Community Music Therapy and the Challenge of Multiculturalism. Dorit Amir. Part VI. What has Context got to do With it? 13. Music, Space and Health: the story of MusicSpace. Leslie Bunt. 14. Transformational Contexts in Music Therapy. David Stewart. Afterword. Mercedes Pavlicevic and Gary Ansdell. Conclusion. Mercedes Pavlicevic and Gary Ansdell. Index.
Find what you're looking for...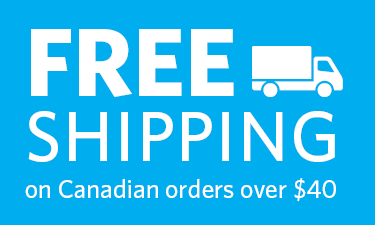 Stay Informed
Receive the latest UBC Press news, including events, catalogues, and announcements.
Publishers Represented
UBC Press is the Canadian agent for several international publishers. Visit our
Publishers Represented
page to learn more.