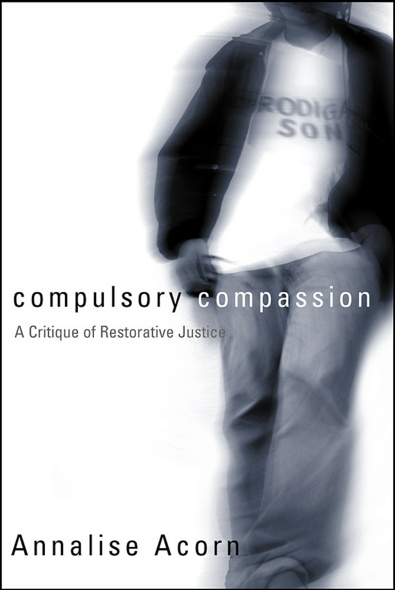 Compulsory Compassion
A Critique of Restorative Justice
Often touted as the humane and politically progressive alternative to the rigid philosophy of retributive punishment that underpins many of the world's judicial systems, restorative justice aspires to a theoretical and practical reconciliation of the values of love and compassion with justice and accountability. Emotionally seductive, the rhetoric of restorative justice appeals to a desire for a "right relation" amongst individuals and communities, and offers us a vision of justice that allows for the mutual healing of victim and victimizer, and with it, a sense of communal repair.
In Compulsory Compassion, Annalise Acorn, a one-time advocate for restorative justice, deconstructs the rhetoric of the restorative movement. Drawing from diverse legal, literary, philosophical, and autobiographical sources, she questions the fundamental assumptions behind that rhetoric: that we can trust wrongdoers' capacity for meaningful accountability and respectful community, and that we can, in good conscience, deploy the idea that healing lies in (re)encounter to seduce victims to participate in restorative processes.
Essential reading for anyone with an interest in restorative justice, Compulsory Compassion should also be read by scholars and students of criminal justice and legal theory.
To my knowledge, no critic has focused so squarely on the conception of justice as right-relation, which goes to the heart of the idea of restorative justice. And few have focused with such sophistication on the conceptual flaws.
Compulsory Compassion is the most searching critique of restorative justice to date. It's an eloquently passionate and yet brilliantly and devastatingly critical take on some very under-examined assumptions about mercy, compassion, and justice.
The book may well redefine and reorient the field of restorative justice. It is likely to become the book to which future defenders must respond.
Annalise Acorn is a professor of law at the University of Alberta.
Acknowledgments
1 The Seductive Vision of Restorative Justice: Right-Relation, Reciprocity, Healing, and Repair
2 "Essentially and Only a Matter of Love": Justice and the Teachability of Universal Love
3 Three Precarious Pillars of Restorative Optimism
4 Sentimental Justice: The Unearned Emotions of Restorative Catharsis
5 "Lovemaking Is Justice-Making": The Idealization of Eros and the Eroticization of Justice
6 Compulsory Compassion: Justice, Fellow-Feeling and the Restorative Encounter
7 Epilogue. Restorative Utopias: "The Fire with Which We Must Play"?
Notes
References
Index
Find what you're looking for...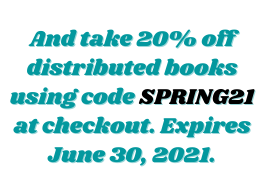 Publishers Represented
UBC Press is the Canadian agent for several international publishers. Visit our
Publishers Represented
page to learn more.