13 b&w photographs, 1 illustration, 1 map
Conflicting Visions
Canada and India in the Cold War World, 1946-76
In 1974, India shocked the world by detonating a nuclear device. In the diplomatic controversy that ensued, the Canadian government expressed outrage that India had extracted plutonium from a Canadian reactor donated only for peaceful purposes. In the aftermath, relations between the two nations cooled considerably.
As Conflicting Visions reveals, Canada and India's relationship was turbulent long before the first bomb blast. From the time of India's independence from Britain, Ottawa sought to build bridges between India and the West through dialogue and foreign aid. New Delhi, however, had a different vision for its future, and throughout the Cold War mistrust between the two nations deepened. These conflicting visions soured the relationship between the two governments long before India's display of nuclear might.
Ryan Touhey draws on the personal papers of diplomats and politicians; archival records from Canada, India, the United States, and Britain; and interviews with retired Canadian officials to trace the breakdown of this complicated bilateral relationship. In the process, he deepens our understanding of the history of Canadian foreign aid and international relations during the Cold War.
As the first comprehensive history of Canadian diplomatic relations with India, this book will be indispensable for scholars and students of Canadian foreign relations and international history, particularly in South Asia; policy makers and members of the diplomatic corps; and the Indian diaspora community in Canada.
This is a much-needed book in the field of Canada's (and India's) bilateral relations, and is based on a painstaking search through the vast (and often nonlinear) RG25 file group at the National Archives in Ottawa...[and it is] an excellent study of diplomatic access to the top, the role of ministers of external affairs (both countries used similar names for this activity), and the role of the powerful unelected officials who guarded the doors and crafted the language of policies.
Conflicting Visions [is] perhaps the best of [a] superb new crop of historical work on Canada's international relations ... Like other recent books on Canadian international history published by UBC Press, Conflicting Visions draws on a source base that is not just multi-archival but international. The result is an exemplary work of history.
[Touhey's] research deftly combines well-known events in the [Canada–India] bilateral history with the personal reflections of some of its most proficient members. The narrative is reminiscent of a classic story arc featuring two star-crossed lovers who, despite their best intentions, are beset by a series of mistaken expectations and miscommunications, and are ultimately separated … [This book] will stand as one of the finest studies within the Canadian foreign policy literature of Canada's bilateral relations.
[Ryan Touhey's] book is indeed thorough. It provides a well-researched and documented history of diplomacy and all its attendant personalities, misunderstandings, and foibles, and how these qualities affected the nature of the interactions between the governments of Canada and India. Because this is a diplomatic history, it focuses exclusively on the elite: prime ministers, cabinets, high-ranking diplomats, and their personnel. Touhey's main argument concerns the so-called 'bridge thesis'...Touhey provides an excellent history of the bridge thesis, showing step-by-step how it was formulated and put into action. He also reveals where it started to go awry until finally it was acknowledged to be a myth.
This eloquent and authoritative study of Canada's relationship with India, which was characterized as much by mutual incomprehension and misunderstanding as it was by a clash of values and interests, demonstrates that we can learn as much, if not more, about diplomacy by examining its failures as we can from studying its triumphs.
For students of Canadian foreign policy, diplomatic historians, and India enthusiasts more generally, this lucid and concise account of the tortured early decades of official relations between India and Canada will be illuminating. Elegantly written, widely sourced, and providing some much-needed perspective, Touhey's book does his subject proud.
Ryan Touhey is an associate professor of history at St. Jerome's University (University of Waterloo), where he teaches courses on the history of Canadian foreign relations, Canadian political history, and modern South Asia. Focusing on post-1939 Canadian foreign relations, his current research examines Canadian efforts to develop public diplomacy programs in the early Cold War. He has published on Canada's foreign relations with South Asia in International Journal, the Canadian Historical Review, and the Canadian International Council. He has been a frequent commentator on Canada-India relations on Radio Canada International, in the Globe and Mail, and in India Abroad.
Introduction
1 Plain Tales from the DEA: Why India?
2 Building a Bridge: Bilateral Relations, 1947–49
3 A Helping Hand: The Genesis of Canada's Aid Relationship with India, 1950–51
4 In Close and Friendly Collaboration: Canada and India during the Korean War, 1950–53
5 A Special Relationship? 1952–57
6 Friendly but Not Close: The Diefenbaker Years, 1957–63
7 Mounting Problems, 1963–66
8 An Inability to Influence: Nuclear Cooperation and the NPT Negotiations, 1966–68
9 Old Hopes and a New Realism? Bilateral Relations, 1968–73
10 Choices Made: The Descent of Bilateral Relations, 1974–76
Conclusion
Notes
Bibliography
Index
Related Titles
Dominion and the Rising Sun
Canada Encounters Japan, 1929-1941
Fire and the Full Moon
Canada and Indonesia in a Decolonizing World
Canada's Global Villagers
CUSO in Development, 1961-86
Dominion of Race
Rethinking Canada's International History
Edited by Laura Madokoro, Francine McKenzie, and David Meren
Canada and Ireland
A Political and Diplomatic History
‹
›
Find what you're looking for...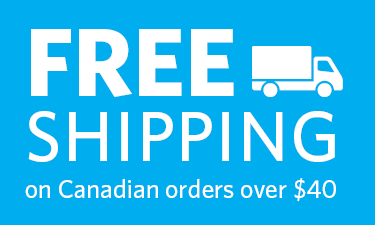 Stay Informed
Receive the latest UBC Press news, including events, catalogues, and announcements.
Publishers Represented
UBC Press is the Canadian agent for several international publishers. Visit our
Publishers Represented
page to learn more.