16 line art, 6 b&w photos, 1 table
Consuming Modernity
Gendered Behaviour and Consumerism before the Baby Boom
In times of war, political strife, and economic recession, governments often call upon their citizens to get out and shop, reasoning that consumerism will save an ailing economy and restore public confidence in the health of the country at large. During the interwar period, mass culture took a firm hold on Western societies, causing the division between public and private to break down and for local events, products, and outlooks to become increasingly national and international in scale. Positioning consumer culture in Canada within a wider international context, Consuming Modernity explores the roots of modern Western mass culture between 1919 and 1945, when the female worker, student, and homemaker relied on new products to raise their standards of living, separate themselves from oppressive traditional attitudes, and re-invent themselves as progressive individuals. Mass-produced consumer products – such as convenience foods, ready-made clothing, and labour-saving household devices – promised to free up women to pursue other interests, which were shaped by what they saw and heard in cinemas, radio, and advertisements. Concerns over fashion, personal hygiene, body image, and health reflected these new expectations. This multifaceted edited volume is a fascinating look at how the forces of consumerism defined and redefined a generation.
This book will appeal to students, scholars, and general readers interested in the history of consumerism, gender studies, and popular culture in the interwar period.
Consuming Modernity is a substantive and thought-provoking contribution to Canadian social, gender, and women's history.
Although there has been much written in the American and British contexts about gender and consumption, this is the first collection on this topic to place Canada in an international context
Cheryl Krasnick Warsh is a professor of history at Vancouver Island University. Dan Malleck is an associate professor in Community Health Sciences at Brock University. He is the author of Try to Control Yourself: The Regulation of Post-Prohibition Drinking in Ontario, 1927-44 (UBC Press, 2012).
Contributors: Devon Hansen Atchison, Denyse Baillargeon, Donica Belisle, Susanne Eineigel, Kristin Hall, Tracy Penny Light, Bettina Liverant, Marilyn Morgan, Jane Nicholas, De Anna J. Reese, Kara Ritzheimer, Fiona Skillen, Cecilia Tossounian.
Introduction: Consuming Modernity / Dan Malleck and Cheryl Krasnick Warsh
Part 1 – Consumerism as Politics, Practice, and Ideology
1 Canada's Consumer Election (1935) / Bettina Liverant
2 Consumer Culture and the Medicalization of Women's Roles in Canada, 1919-39 / Tracy Penny Light
3 Selling Lysol as a Household Disinfectant in Interwar North America / Kristin Hall
4 Medicine Advertising, Women's Work, and Women's Bodies in Montreal Newspapers, 1919-39 / Denyse Baillargeon
5 Annie Turnbo Malone and African American Beauty Culture in the American West / De Anna J. Reese
Part 2 – Consumerism and Public Display
6 Women, Identity, and Sports Participation in Interwar Britain / Fiona Skillen
7 Aesthetic Athletics: Advertising and Eroticizing Women Swimmers / Marilyn Morgan
8 Shades of Change: Suntanning and the Interwar Years / Devon Hansen Atchison
Part 3 – Modern Girls
9 Beauty Advice for the Canadian Modern Girl in the 1920s / Jane Nicholas
10 (En)gendering a Modern Self in Post-Revolutionary Mexico City, 1920-40 / Susanne Eineigel
11 The Argentine Modern Girl and National Identity, Buenos Aires, 1920-40 / Cecilia Tossounian
Part 4 – Texts and Ideologies of Modernity and Consumerism
12 Protecting Gender Norms at the Local Movie Theatre: The Heidelberg Committee, 1919-33 / Kara Ritzheimer
13 Guilty Pleasures: Consumer Culture in the Fiction of Mary Quayle Innis / Donica Belisle
Selected Readings; Contributors; Index
Related Titles
Negotiating Identities in Nineteenth- and Twentieth-Century Montreal
Edited by Bettina Bradbury and Tamara Myers
Contributing Citizens
Modern Charitable Fundraising and the Making of the Welfare State, 1920-66
The Business of Women
Marriage, Family, and Entrepreneurship in British Columbia, 1901-51
Retail Nation
Department Stores and the Making of Modern Canada
Science of the Seance
Transnational Networks and Gendered Bodies in the Study of Psychic Phenomena, 1918-40
Buying Happiness
The Emergence of Consumer Consciousness in English Canada
Liquor and the Liberal State
Drink and Order before Prohibition
By Dan Malleck
Pleasure and Panic
New Essays on the History of Alcohol and Drugs
Edited by Dan Malleck and Cheryl Krasnick Warsh
‹
›
Find what you're looking for...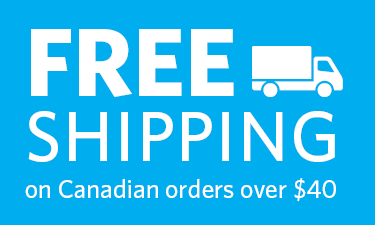 Stay Informed
Receive the latest UBC Press news, including events, catalogues, and announcements.
Publishers Represented
UBC Press is the Canadian agent for several international publishers. Visit our
Publishers Represented
page to learn more.