Contact!Unload
Military Veterans, Trauma, and Research-Based Theatre
This book is a call to action to responsibly address the sometimes difficult transition many soldiers face when returning to civilian life. It explores the development, performance, and reception of Contact!Unload, a play that brings to life the personal stories of veterans returning home from deployment overseas.
The play showcases an arts-based therapeutic approach to dealing with trauma. To bring Contact!Unload to life, researchers in theatre and group counselling collaborated with military veterans through a series of workshops to create and perform the play. Based on the lives of military veterans, it depicts ways of overcoming stress injuries encountered during service. This action-based artistic initiative, coupled with a therapeutic program, served as a successful model for military veterans transitioning to civilian life.
This book, which includes the full script of the play, offers academic, artistic, personal, and theoretical perspectives from people directly involved in the performances of Contact!Unload as well as those who witnessed the work as audience members. Both the play and the book serve as a model for using arts-based approaches to mental health care and as a powerful look into the experiences of military veterans.
This innovative volume will appeal to arts-based researchers, clinicians, mental health practitioners, military personnel, and veterans who want to explore alternative, arts-based therapeutic approaches to trauma, as well as those interested in the military experience.
Accessible and moving, Contact!Unload lays bare the deep work that went into creating the namesake play from soldiers' stories. By the end, the reader understands the challenge of fighting an internal battle after war.
If we call on our military to go to war on our behalf, then we as a community have a responsibility to them when they come back. This absolutely engrossing book is a powerful voice in destigmatizing the mental illness that so many veterans face on their return.
Extremely powerful in communicating the experience of those on operations.
While there is still work to be done in destigmatizing mental illness, the credibility given to Contact!Unload demonstrates the effect it has had on the changing attitudes to maintaining and regaining mental health within the military community – a success that any theatre company would be proud to claim as their own – Bravo Zulu!
Contact!Unload ... provides some powerful insights into the mental injuries that some of our veterans have to face, and the feeling of isolation that these injuries can cause. Performed by veterans themselves, it is a raw performance that draws people in and inspires those who are suffering in silence to get help.
George Belliveau is the head of the Department of Language and Literacy Education and a professor of drama/theatre education at the University of British Columbia. He is a professionally trained actor and has participated in over 100 theatre productions as an actor, director, or playwright. He is a member of the College of the Royal Society of Canada.
Graham W. Lea is an assistant professor of theatre education at the University of Manitoba. He has also taught at the National Institute of Education /Nanyang Technological Institute in Singapore, the University of British Columbia, and the University of Prince Edward Island. He has been involved in theatre for thirty years, working as a playwright, stage-manager, director, actor, musician, and technician.
Marv Westwood is Professor Emeritus in the Department of Counselling Psychology at the University of British Columbia. He is recognized internationally for the development of the Veteran's Transition Program.
Contributors: Michael Balfour, Elizabeth Banister, Marla Buchanan, Christopher Cook, Susan Cox, Britney Dennison, Heather Duff, Foster Eastman, Lynn Fels, Timothy Garthside, Alistair G. Gordon, Anna Keefe, Carson A. Kivari, Tim Laidler, Carl Leggo, Phillip Lopresti, Chuck MacKinnon, Candace Marshall, Blair McLean, Jennica Nichols, John S. Ogrodniczuk, Marion Porath, JS Valdez
Introduction / Graham W. Lea and George Belliveau
Part 1: Researching, Developing, and Creating
1 Staging War: Historical Contexts of Theatre and Social Health Initiatives with Veterans / Michael Balfour
2 Contact!Unload: The Cauldron / Chuck MacKinnon
3 Facilitating Therapeutic Change through Theatre Performance / Alistair G. Gordon, Marv Westwood, and Carson A. Kivari
4 A Soldier's Tale: "Nobody Understood What I'd Done" / Britney Dennison
5 Listening through Stories: Insights into Writing Contact!Unload / Graham W. Lea
6 Suicides to Sydney / Foster Eastman
7 Coming Home / Tim Laidler
8 Reconnaissance and Reclamation: Learning to Talk about the War / Anna Keefe
9 Impact on Veteran Performers / George Belliveau, Blair McLean, and Christopher Cook
10 Holding on to the Script / Phillip Lopresti
Contact!Unload: Annotated Playscript
Part 2: Performing, Witnessing, and Evaluating
11 Finding My Truth / Timothy Garthside
12 Unpacking Contact!Unload Using Relational-Cultural Theory / Candace Marshall with Graham W. Lea
13 Contact!Unload Revisited: Degrees of Separation / Lynn Fels
14 Remembering / Carl Leggo
15 A Poet(h)ic Reflection on Contact!Unload: Voices of Women Through War
/ Heather Duff
16 Soldiers Lead the Way in the Fight for Mental Health among Men / John S. Ogrodniczuk
17 Audience Experience of Vicarious Witnessing in Performing War / Marion Porath, Marla Buchanan, and Elizabeth Banister
18 Understanding the Impacts of Contact!Unload on Audiences / Jennica Nichols, Susan M. Cox, and George Belliveau
19 Vulnerable Strength Seen / JS Valdez and Jennica Nichols
Conclusion / George Belliveau and Graham W. Lea
Contributors; Index
Related Titles
Beyond Testimony and Trauma
Oral History in the Aftermath of Mass Violence
Edited by Steven High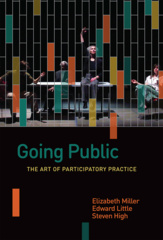 Going Public
The Art of Participatory Practice
By Elizabeth Miller, Edward Little, and Steven High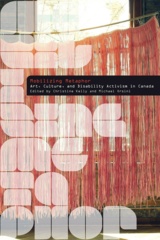 Mobilizing Metaphor
Art, Culture, and Disability Activism in Canada
Edited by Christine Kelly and Michael Orsini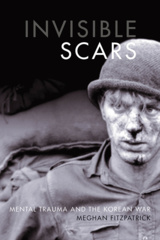 Invisible Scars
Mental Trauma and the Korean War
Practising Community-Based Participatory Research
Stories of Engagement, Empowerment, and Mobilization
Edited by Shauna MacKinnon
‹
›
Find what you're looking for...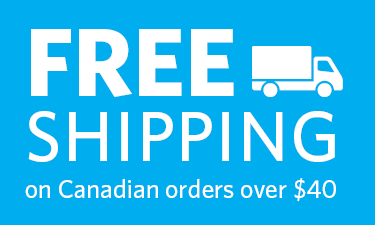 Stay Informed
Receive the latest UBC Press news, including events, catalogues, and announcements.
Publishers Represented
UBC Press is the Canadian agent for several international publishers. Visit our
Publishers Represented
page to learn more.