30 b&w photographs, 9 tables, 2 maps
Contradictory Impulses
Canada and Japan in the Twentieth Century
Contradictory Impulses is a comprehensive study of thesocial, political, and economic interactions between Canada and Japanfrom the late nineteenth century until today. Leading scholars drawupon the most recent archival research to examine an importantbilateral relationship that has matured in fits and starts over thepast century.
Canada's early participation in the Asia-Pacific region washindered by "contradictory impulses" shaping its approach.For over half a century, racist restrictions curtailed immigration fromJapan, even as Canadians manoeuvred for access to the fabled wealth ofthe Orient. Canada's relations with Japan have changed profoundlysince then. As Contradictory Impulses makes clear, the twocountries' political, economic, and diplomatic interests are nowmore closely aligned than ever before and wrapped up in a web ofreinforcing cultural and social ties.
Awards
2013, Winner - Patricia E. Roy is the recipient of the Canadian Historical Association's Lifetime Achievement Award for 2013.
Contradictory Impulses with its wide range of essays and comprehensive suggestions for further reading, is an important contribution to the literature on Canada and the Pacific in the twentieth century. The book is a welcome contribution to a field still dominated by scholarly interests in Canada and the Anglo-American world and where Canada's connections with Asia and the Pacific are too often ignored or mentioned only in passing.
Greg Donaghy is Head of the Historical Section atForeign Affairs and International Trade Canada. Patricia E.Roy is Professor Emerita of History at the University ofVictoria and a member of the Royal Society of Canada.
Contributors: Carin Holroyd, Masako Iino, HamishIon, Gregory A. Johnson, John Kirton, Richard Leclerc, John D. Meehan,Galen Perras, John Price, Bill Rawling, Greg Robinson, David Sulz,Marie-Josée Therrien
Figure and Tables
Acknowledgments

Introduction / Greg Donaghy and Patricia E. Roy

1 Soul Searchers and Soft Power: The Canadian Protestant Missionary
Movement in Japan, 1873-1951 / Hamish Ion

2 God's Envoys: Canadian Catholic Missionaries in Japan, 1898-2000
/ Richard Leclerc

3 Transitional Relations: Japanese Immigration and the Suian Maru
Affair, 1900-11 / David Sulz

4 A Menace to the Country and the Empire: Perceptions of the Japanese
Military Threat to Canada before 1931 / Gregory A. Johnson and Galen
Roger Perras

5 Pacific Beginnings: Canada and Japan between the Wars, 1929-41 / John
D. Meehan

6 Only If Necessary: Canada's War against Japan, 1941-45 / Bill
Rawling

7 Rethinking the Occupation: E.H. Norman, Canada, and the American
Empire in Asia, 1945-51 / John Price

8 Two Other Solitudes: Encounters between Japanese Canadians and French
Canadians, 1900-50 / Greg Robinson

9 Reopening the Door: Japanese Remigration and Immigration, 1945-68 /
Patricia E. Roy

10 Under the Radar: Japanese Investment in Canada since 1945 / Carin
Holroyd

11 Smiling Diplomacy Redux: Trudeau's Engagement with Japan,
1968-76 / Greg Donaghy

12 North Pacific Neighbours in a New World: Canada-Japan Relations,
1984-2006 / John Kirton

13 Canadian Chanceries in Tokyo / Marie-Josée Therrien

14 Projecting Canada in Japan: Reflections on the Japanese Association
for Canadian Studies, 1979-2004 / Masako Iino

Conclusion / Patricia E. Roy and Greg Donaghy

Suggested Reading
Glossary
Contributors
Index
Find what you're looking for...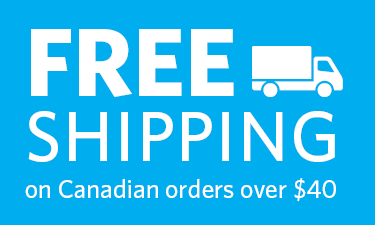 Stay Informed
Receive the latest UBC Press news, including events, catalogues, and announcements.
Publishers Represented
UBC Press is the Canadian agent for several international publishers. Visit our
Publishers Represented
page to learn more.