200 color photographs and figures
Copenhagenize
The Definitive Guide to Global Bicycle Urbanism
The bicycle enjoyed a starring role in urban history over a century ago, but now it is back, stronger than ever. It is the single most important tool for improving our cities. Designing around it is the most efficient way to make our cities life-sized—to scale cities for humans. It is time to cement the bicycle firmly in the urban narrative in US and global cities.
  
Enter urban designer Mikael Colville-Andersen. He has worked for dozens of global cities on bicycle planning, strategy, infrastructure design, and communication. He is known around the world for his colorful personality and enthusiasm for the role of bike in urban design. In Copenhagenize, he shows cities how to effectively and profitably re-establish the bicycle as a respected, accepted, and feasible form of transportation.
  
Building on his popular blog of the same name, Copenhagenize offers vivid project descriptions, engaging stories, and best practices, alongside beautiful and informative visuals to show how to make the bicycle an easy, preferred part of everyday urban life.
  
Copenhagenize will serve as inspiration for everyone working to get the bicycle back into our cities. It will give planners and designers the ammunition to push back against the Automobile Age and convince the skeptics of the value of the life-sized city. This is not a guide on how to become Copenhagen, but how to learn from the successes and failures (yes, failures) of Copenhagen and other cities around the world that are striving to become more livable.
  
We need to act in order to save our cities—and us—from ourselves. Copenhagenize shows the path forward.
I can't say enough good things about [this book]...Everyone who cares about cities (and bikes) should read it.
I highly recommend this easy accessible, fascinating book to anyone interested in promoting or learning about cycling for transport in cities. Colville-Andersen's international background as well as his personal and professional experience in bicycling and design make this book a treasure trove of information, best practices, and inspiration.
Provocative and entertaining.
Extraordinarily informed and informative, Copenhagenize is a deftly crafted study that is as 'real world practical' as it is inspiring in its vision of a more eco-friendly urban environment...ideal and unreservedly recommended.
The life-size city is a wonderful concept, straightforward, realistic, and easy to understand—especially in America, which suffers hugely from super-sized suburbia. The future is telling us clearly to make new arrangements, and the bicycle makes much more sense than the techno-narcissistic fantasy of driverless cars.
Mikael Colville-Andersen has truly created the definitive guide to the future of our cities in this book. From desire lines to the arrogance of space, the concepts Mikael lays out act as an instruction manual for not only better bicycle urbanism, but a more human city for everyone. There are no minced words here—only a clear and concise framework for what the twenty-first-century city should be, with the humble bicycle front and center.
Mikael is the world's most convincing bicycle advocate because he is not really an advocate at all but an extraordinary spellbinder who happens to love bicycling. I see many thoughtful people becoming enchanted by this book and then bicycling forth to build their own human-scale streets as 'monuments to human ingenuity.'
Mikael Colville-Andersen is a Danish-Canadian urban design expert and CEO of Copenhagenize Design Company, which he founded in 2009. He works with cities and governments around the world, designing their bicycle infrastructure and communications and coaching them towards becoming more bicycle friendly. He is a sought-after keynote speaker at design and architecture conferences and events around the world and is the host of the global television series about urbanism, "The Life-Sized City."
 
 
Find what you're looking for...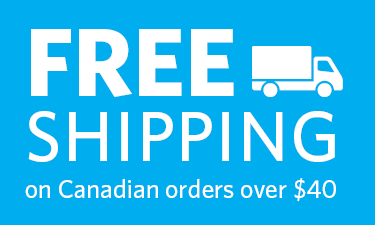 Publishers Represented
UBC Press is the Canadian agent for several international publishers. Visit our
Publishers Represented
page to learn more.