225 illustrations, 123 in colour
Couture and Commerce
The Transatlantic Fashion Trade in the 1950s
The 1950s were the golden years of haute couture, captured by iconic images of glamorous models wearing dramatic clothes. Yet the real women who wore these clothes adapted them to suit their own tastes, altered them to extend their life, and often could not bear to part with them long after the dresses had outlived their use. This gorgeously illustrated book demonstrates why so many of these designs are still in existence and why we are fascinated by them fifty years later.
Couture and Commerce investigates how and why 1950s couture fashion was important in its own day. The Paris couture houses survived after the Second World War due to the enthusiasm of the North American fashion press and commercial buyers. Alexandra Palmer traces the European haute couture trade in North America by following actual examples of surviving couture dresses from the design house sketch, through the model used in New York and Toronto fashion shows and as a template for copies and knock-offs, and finally to the consumer.
Couture and Commerce is a remarkable mixture of accessible text, colour photographs of the original garments, design house sketches and photographs, retailers' advertisements, and society page images of socialites wearing the couture designs. Weaving together analysis of the clothes and interviews with those who traded, sold, and wore couture, Alexandra Palmer vividly recreates the 1950s fashion world.
Awards
2001, Runner-up - Alcuin Citation for excellence in book design in Canada, Alcuin Society
2002, Winner - Clio Award (Ontario), Canadian Historical Association
2002, Short-listed - Raymond Klibansky Prize, Canadian Federation for the Humanities and Social Science
2002, Short-listed - Millia Davenport Award, Costume Society of America
2002, Winner - Tom Fairley Award, Editor's Association of Canada
Palmer is one of the most brilliant young fashion scholars working today … A major contribution to fashion studies.
Palmer's story takes us from the fashion houses of Paris, Britain, and the United States to the day-to-day life of garments as adapted, altered, worn, and recycled by real women in Toronto after the Second World War. A splendid addition to this fascinating area of cultural history.
Alexandra Palmer is the Nora E. Vaughan Fashion Costume Curator at the Royal Ontario Museum and Adjunct Professor in the Graduate Programme in Art History at York University. She has lectured at the Parsons School of Design in New York and the School of the Art Institute of Chicago, and has been a consultant and curator for museums and galleries across North America.
Acknowledgments
Introduction
1 The Paris Couture Structure
2 The Purchase of Haute Couture by Private Clients
3 Buying and Merchandising European Couture in Toronto
4 Couture, Fashion Shows, and Marketing
5 Alternative Sources of Imported Couture 6. The Value of Couture
7 The Couture Society Wardrobe As a Model of Taste
Appendices
A. Toronto Boutiques Selling Couture, Copies, and High-Priced Ready-to-Wear, 1945-63
B. Toronto Retail Prices of Second-Hand Couture, 1951-60
C. Toronto Retail Prices of European Couture and Boutique Imports, 1950, 1955, 1960
D. Toronto Retail Prices of Couture Copies and Adaptations, 1950, 1955, 1960
E. Canadian Client Records from the London Couture House of Lachasse, 1951-66
F. Biographies of People Discussed or Interviewed
Notes
Selected Bibliography
Credits
Index
Find what you're looking for...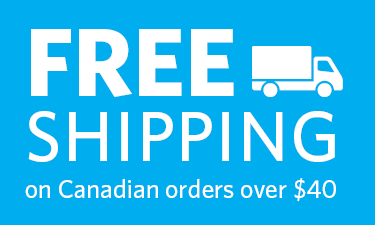 Publishers Represented
UBC Press is the Canadian agent for several international publishers. Visit our
Publishers Represented
page to learn more.