17 photographs, 22 line art, 1 map
Creating Canada's Peacekeeping Past
Peacekeeping. Despite efforts to relegate it to the past, what was once a central pillar in Canada's national identity has been making a comeback in recent years. For decades, Canada's involvement in the United Nations' peacekeeping missions symbolized a desire for a better future, a belief in the policies of the present, and nostalgia for Canada's past reputation. Yet, despite its lengthy association with the highest aspirations of Canadian citizens, peacekeeping is also a contested part of our identity.
Creating Canada's Peacekeeping Past illuminates how participation in the United Nations' peacekeeping efforts from 1956 to 1997 became central to Canadian self-identification. Colin McCullough outlines continuity and change in the production and reception of peacekeeping messages by examining four decades' worth of political rhetoric, high school textbooks, National Film Board documentaries, newspaper coverage, editorial cartoons, and public commemorations. Bridging the two solitudes of Canadian history by bringing Quebec into the story, and illuminating the nationalistic aspects of peacekeeping policies, McCullough pays close attention to the words and images used to describe peacekeeping. He demonstrates that message producers often overlooked the particularities of individual missions, preferring to link their cultural products to political discourses about Canada's national identity.
Engaging in debates about Canada's international standing, as well as its broader national character, this book is a welcome addition to the history of Canada's changing national identity.
This book will interest a broad audience of historians, political scientists, and scholars of Canadian and cultural studies; students of Canadian diplomatic and cultural history; and those general readers interested in whether Canada is becoming a "warrior nation."
…McCullough demonstrates how cultural histories can rejuvenate topics rooted in diplomatic and military histories. Creating Canada's Peacekeeping Past will be of value to scholars interested in peacekeeping or Canadian identity during the post-Second World War era.
Creating Canada's Peacekeeping Past is a valuable book by a serious scholar. It will be required reading for scholars of Canadian and foreign and defence policy and international affairs for years to come.
This book is a strong, ingeniously conceived, and well-executed addition to the literature on the transformations of Canadian identity from the postwar period to the end of the twentieth century.
In Creating Canada's Peacekeeping Past, Colin McCullough offers a new, refreshingly non-polemical introduction to the manifold ways – in textbooks, newspaper cartoons, electoral campaigns, currency, and monuments, among others – in which peacekeeping came to be considered a core element of the country's identity.
Colin McCullough is an adjunct professor in history at McMaster University and at Ryerson University. He is the co-editor of Violence, Memory, and History: Western Perceptions of Kristallnacht as well as the author of a number of educational materials related to Canadian history.
Introduction
1 The Political Rhetoric of Peacekeeping, 1956–97
2 Peacekeeping in Canadian High School History Classrooms, 1959–97
3 The National Film Board of Canada's Representations of peacekeeping, 1957–95
4 English and French Canadian Newspaper Coverage of Peacekeeping Operations, 1956–97
5 From Policeman to Klansman: Depictions of Peacekeeping in Newspaper Editorial Cartoons, 1956–97
6 Nostalgia and Commemorations of Canada's Peacekeeping Past
Conclusion
Notes; Bibliography; Index
Related Titles
Pearson's Peacekeepers
Canada and the United Nations Emergency Force, 1956-67
Canoe Nation
Nature, Race, and the Making of a Canadian Icon
Food Will Win the War
The Politics, Culture, and Science of Food on Canada's Home Front
By Ian Mosby
The Canadian Rangers
A Living History
The Politics of War
Canada's Afghanistan Mission, 2001–14
Canada on the United Nations Security Council
A Small Power on a Large Stage
‹
›
Find what you're looking for...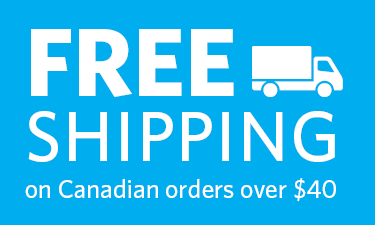 Stay Informed
Receive the latest UBC Press news, including events, catalogues, and announcements.
Publishers Represented
UBC Press is the Canadian agent for several international publishers. Visit our
Publishers Represented
page to learn more.