$36.95

Back Order
Ships in 4-6 weeks.
$119.00

Back Order
Ships in 4-6 weeks.
GO TO CART
Creating Charismatic Bonds in Argentina
Letters to Juan and Eva Perón
University of New Mexico Press
In collecting hundreds of letters to Juan and Eva by everyday people as well as from correspondence solicited by Juan Perón, this book promotes a view that charismatic bonds in Argentina have been formed as much by Argentines as by their leaders, demonstrating how letter writing at that time instilled a sense of nationalism and unity, particularly during the first Five Year Plan campaign conducted in 1946. It goes beyond the question of how charisma influenced elections and class affiliation to address broader implications. The letters offer a new methodology to study the formation of charisma in literate countries where not just propaganda and public media but also private correspondence defined and helped shape political policies. Focusing on the first era of Peronism, from 1946 to 1955, this work shows how President Perón and the First Lady created charismatic ways to link themselves to Argentine supporters through letter writing.
Donna J. Guy's Creating Charismatic Bonds in Argentina provides a glimpse into the epistolary construction of Peronista identity by analyzing letters sent to Eva and Juan Perón by everyday citizens, thereby opening up a new archive that complicates populism by showing how charisma is constructed not only from above but from below as well.'--George Ciccariello-Maher, Latin American Research Review
Guy has opened a promising avenue of archival inquiry for the study of Peronism and the fraught construction of a benefactor state.'--Bulletin of Spanish Studies
In this highly readable account, Guy offers a thoroughgoing assessment of the significance and impact of supplicant letters addressed to Juan and Eva Perón between 1946 (when Perón was first elected president) and 1952, the year of Eva's death.'--Bulletin of Latin American Research
Donna J. Guy is a Distinguished Professor emerita of humanities and history at Ohio State University. She has published a series of books on Argentine economic and social history and served on the editorial boards of The Americas, Gender and History, and the Journal of Women's History. Her publications include Women Build the Welfare State: Performing Charity and Creating Rights in Argentina, 1880â€"1955, White Slavery and Mothers Alive and Dead: The Troubled Meeting of Sex, Gender, Public Health, and Progress in Latin America, and Sex and Danger in Buenos Aires: Prostitution, Family, and Nation in Argentina.
Find what you're looking for...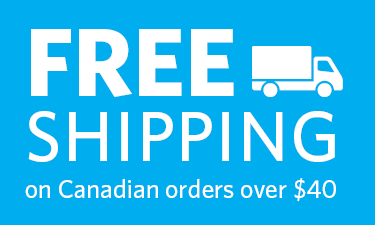 Publishers Represented
UBC Press is the Canadian agent for several international publishers. Visit our
Publishers Represented
page to learn more.