$32.95

Back Order
Ships in 4-8 weeks.
GO TO CART
Creating Loving Attachments
Parenting with PACE to Nurture Confidence and Security in the Troubled Child
Jessica Kingsley Publishers
All children need love, but for troubled children, a loving home is not always enough. Children who have experienced trauma need to be parented in a special way that helps them feel safe and secure, builds attachments and allows them to heal.Playfulness, acceptance, curiosity and empathy (PACE) are four valuable elements of parenting that, combined with love, can help children to feel confident and secure. This book shows why these elements are so important to a child's development, and demonstrates to parents and carers how they can incorporate them into their day-to-day parenting. Real life examples and typical dialogues between parents and children illustrate how this can be done in everyday life, and simple stories highlight the ideas behind each element of PACE.This positive book will help parents and carers understand how parenting with love and PACE is invaluable to a child's development, and will guide them through using this parenting attitude to help their child feel happy, confident and secure.
Kim S. Golding is a consultant clinical psychologist with a longstanding interest in parenting. She was involved in the setting up and evaluation of an inter-agency project in Worcestershire, UK, which is now part of the Integrated Service for Looked After Children. She has developed and implemented a range of interventions and programmes for children and families. She is the author of Nurturing Attachments, published by Jessica Kingsley Publishers. Daniel A. Hughes is a psychologist who specializes in working with children and young people with trauma/attachment problems and their families. He developed Dyadic Developmental Psychotherapy, a key feature of which is the parenting attitude of PACE, and Attachment Focused Family Therapy. He is the President of the Dyadic Developmental Psychotherapy Institute, Pennsylvania, USA. He is author of several books including Building the Bonds of Attachment, 2nd edition, and Attachment Focused Family Therapy Workbook.
Acknowledgements. Preface. Introduction. 1. Love: The Essential Ingredient. Story: A Mummy Finds Out How to Look After Her Baby. Section 1. Play. 2. The World of Play. 3. Playful Parenting. Story: The Naive Buccaneer. Section 2. Acceptance. 4. Acceptance of the Inner World of the Other. 5. Parenting with Unconditional Acceptance. Story: Stripes and the Herd of Wild Horses. Section 3. Curiosity. 6. Curiosity: Finding a Different Perspective. 7. Staying Curious Within Parenting. Story: The Boy with All the Knowledge of the World in His Head. Section 4. Empathy. 8. Empathy: Connecting in the Emotional World. 9. Joining your Child with Empathy. Story: The Farmer and the Queen. 10. Brining it all Together and an Additional Ingredient. References. Glossary. Index.
Find what you're looking for...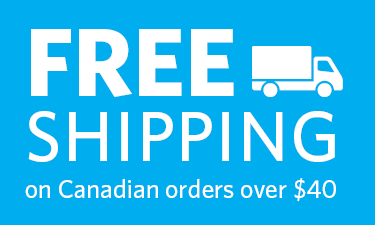 Publishers Represented
UBC Press is the Canadian agent for several international publishers. Visit our
Publishers Represented
page to learn more.