$59.95

Back Order
Ships in 4-8 weeks.
GO TO CART
Creation Stories of the Middle East
Jessica Kingsley Publishers
'This account of Middle Eastern creation myths is a very detailed in its geographical and historical focus, and impressively wide-ranging in its scope... the painstaking research and critical insight make this a very valuable contribution to the subject.'- Journal Of Beliefs & ValuesThis comprehensive study of Middle Eastern creation stories explores the region's 'forgotten' narratives, myths and traditions which have played a central role in the accounts of creation found in the Old Testament and the Quran. Drawing on stories from Ancient Mesopotamia, Egypt, Anatolia, Syria-Palestine and Persia, Ewa Wasilewska shows how these narratives of creation, destruction and rebirth reach to the very roots of the Biblical and Quranic Genesis. She examines the beliefs of the ancient Sumerians, Egyptians, Akkadians, Babylonians, Assyrians, Canaanites, Hebrews and Arabs, and the early Indo-Europeans, placing them in the economic, political and social context of the region. She investigates the concept of 'religion' as defined by ancient and modern scholars, a concept which she argues emerged only with the establishment of religions focusing on one male deity, and she traces the gradual rise and fall of the female goddesses of creation.Creation Stories of the Middle Eastexplores a significant range of original myths, stories, timelines and maps of the region, invaluable to the student or enthusiast. By returning to the place where writing was first invented, Wasilewska opens up the mythology, religion and history of the last five thousand years in the Middle East.
Ewa WasilewskaPhD teaches numerous courses on ancient and modern Middle East and Central Asia at the University of Utah, Salt Lake City. She has conducted archaeological and anthropological fieldwork in Egypt, Iraq, Jordan, Syria and Turkey, and has travelled extensively through Central Asia and the Middle East, as a consultant, cultural and applied anthropologist. She is also a freelance writer and photojournalist.
Preface. Introduction. 1. In Search of Foundation: Sumerian Origin. 2. In Search of Control: Egyptian Theologies. 3. In Search of Tolerance: Anatolian, Canaanite and Persian Sources. 4. In Search of One God: Biblical and Quranic Attempts on Reconciling Realities. 5. Out of the Watery Abyss. 6. Divine Order and Its Creators. 7. Almost Divine? Chosen People. 8. Accident or Intention? The Egyptian Lack of Interest in Human Creation. 9. Of Mud and/or Divine. 10. Paradise: Divine or Human? 11.Were Gods Mad? The Destruction of Humankind. 12.Where Do We All Go? Conclusions. Bibliography. Maps. Chronological Charts. Index.
Find what you're looking for...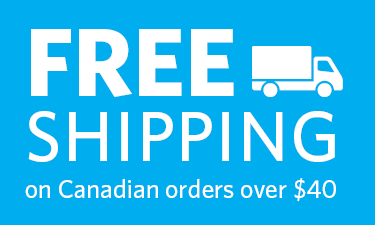 Publishers Represented
UBC Press is the Canadian agent for several international publishers. Visit our
Publishers Represented
page to learn more.