$21.95

Back Order
Ships in 4-6 weeks.
GO TO CART
Crossing with the Virgin
The University of Arizona Press
Over the past ten years, more than 4,000 people have died while crossing the Arizona desert to find jobs, join families, or start new lives. Other migrants tell of the corpses they pass--bodies that are never recovered or counted.
Crossing With the Virgin collects stories heard from migrants about these treacherous treks--firsthand accounts told to volunteers for the Samaritans, a humanitarian group that seeks to prevent such unnecessary deaths by providing these travelers with medical aid, water, and food. Other books have dealt with border crossing; this is the first to share stories of immigrant suffering at its worst told by migrants encountered on desert trails.
The Samaritans write about their encounters to show what takes place on a daily basis along the border: confrontations with Border Patrol agents at checkpoints reminiscent of wartime; children who die in their parents' desperate bid to reunite families; migrants terrorized by bandits; and hovering ghost-like above nearly every crossing, the ever-present threat of death.
These thirty-nine stories are about the migrants, but they also tell how each individual author became involved with this work. As such, they offer not only a window into the migrants' plight but also a look at the challenges faced by volunteers in sometimes compromising situations--and at their own humanizing process.
Crossing With the Virgin raises important questions about underlying assumptions and basic operations of border enforcement, helping readers see past political positions to view migrants as human beings. It will touch your heart as surely as it reassures you that there are people who still care about their fellow man.
'This is an extraordinary book about the courageous journeys of peoples crossing the U.S.-Mexico border--and about U.S. citizens who are erasing those borders with acts of mercy and defiance. . . . a page turner.' --Demetria Martinez, author of Mother Tongue
'Peel back phrases like illegal alien and undocumented worker and you'll find the voices heard in this book, poor people coming north to survive. And the local people who try to help them. Homeland Security has a nice ring to it but the migrants hunted in this book have no homeland and know no security. Learn the tragedy that is the border and listen to the tales of our fellow human beings as they are hunted on American ground.' --Charles Bowden, author of Down by the River: Drugs, Money, Murder, and Family
Kathryn Ferguson is a dancer and filmmaker. Physician Norma A. Price volunteers at a clinic for the underserved. Ted Parks is a former restaurateur. The authors are all Tucson residents and Samaritan volunteers working to provide life-saving water and medical aid to travelers in the desert.
Find what you're looking for...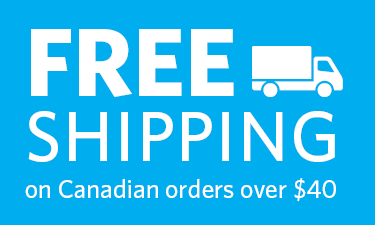 Publishers Represented
UBC Press is the Canadian agent for several international publishers. Visit our
Publishers Represented
page to learn more.