$28.95

Back Order
Ships in 4-6 weeks.
GO TO CART
Dance Lest We All Fall Down
Breaking Cycles of Poverty in Brazil and Beyond
University of Washington Press
An unexpected detour can change the course of our lives forever, and, for white American anthropologist Margaret Willson, a stopover in Brazil led to immersion in a kaleidoscopic world of street urchins, capoeiristas, drug dealers, and wise teachers. She and African Brazilian activist Rita Conceicao joined forces to break the cycles of poverty and violence around them by pledging local residents they would create a top-quality educational program for girls. From 1991 to the graduation of Bahia Street's first college-bound graduate in 2005, Willson and Conceicao 's adventure took them to the shantytowns of Brazil's Northeast, high-society London, and urban Seattle.
In a narrative brimming with honesty and grace, Dance Lest We All Fall Down unfolds the story of this remarkable alliance, showing how friendship, when combined with courage, insight, and passion, can transform dreams of a better world into reality.
Margaret Willson's story about founding a school for poor girls in a favela in Salvador, Brazil, combines Eat, Pray, Love's romantic self-discoveries with the can-do idealism of Three Cups of Tea.
... a text written passionately, sincerely, and sentimentally; all in the very best sense of all these terms. To understand Bahia, one needs mandinga, mischievousness, and the ability to interpret the true meaning of a smile ... Capoeira, a form of combat that is also a dance, is a fine metaphor for Willson's struggles to feel, to change, and to represent Bahia ... Margaret Willson, Rita Conceicao, and the girls of Bahia Street became experts in how to learn and how to teach such lessons.
An emotionally affecting book. It makes a strong case for local empowerment ...
Always poignant and often productively uncomfortable, Dance Lest We All Fall Down is a highly personal, beautifully written, and theoretically sophisticated ethnography of modern connections in Brazil's northeast that focuses on the successes as well as the shortcomings of non-governmental institutions and contemporary means of addressing social inequality.
An ideal text for classroom discussions about the cultural politics of development. Dance Lest We All Fall Down illustrates both how transnational solidarity can improve livelihoods and how it is not free from the tensions and contradictions that have always accompanied outside efforts to 'do good' in the Global South. This book gives proponents and skeptics of NGOs plenty to think about.
A classic in the making. Under the guise of an easygoing and well-written travelogue, we are taken away into the unbelievable story of Bahia Street. And we come out of it bewildered and refreshed ... If true-to-life anthropology can be this breathtaking, who needs fiction?
A very moving tale about race, gender, and class in the 'Capital of Happiness' in Brazil, Bahia ... and a powerful and personal account of succeeding against the odds in breaking the cycle of poverty for young poor black girls there ... Beautifully illustrates that, yes, it can be done through local empowerment and determination.
Inspiring, unique, and perfectly honest. The idea that street girls can actually escape a life of poverty and destruction through schooling and education is as old as the world. Bringing this idea from a nineteenth-century Victorian fiction setting to the real life slums of a Brazilian favela at the turn of the twenty-first century is an adventure ... and at times enormously funny. Some books talk about life. Some books give you insight. And once in a blue moon you find a book like this that gives life.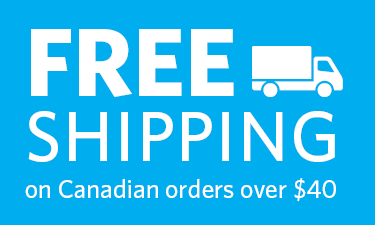 Find what you're looking for...
Publishers Represented
UBC Press is the Canadian agent for several international publishers. Visit our
Publishers Represented
page to learn more.