$35.95

Back Order
Ships in 4-8 weeks.
GO TO CART
Dementia and Social Inclusion
Marginalised groups and marginalised areas of dementia research, care and practice
Jessica Kingsley Publishers
'There has been a considerable and welcome growth of publications about dementia care and Jessica Kingsley Publishers has certainly played a very useful part in this growth... we need more not less of this quality of work and writing if society is to include those with dementia as full citizens.'- Christian Council on Ageing'The editors are to be congratulated on assembling a collection of contributions which make this book a milestone in the literature on dementia research and practice... [They] have collected papers on extraordinarily diverse issues and from a very diverse set of authors. Each of the chapters can be seen as an invaluable introduction to the topic area as well as addressing the main theme of the book. It is a milestone book because it manages to provide a snapshot of dementia studies at this moment in time and will, in my view, be widely quoted by policy makers, practice developers, researchers and trainers for the next few years... In such a treasure trove of approaches and issues it is hard to pick out the most striking... I would recommend this book: all readers of the journal will find chapters that they can use to improve dementia care.' - Journal of Dementia Care'What makes this particularly notable is that Innes, Archibald and Murphy have harnessed such individual voices to address so cogently. Together they address the core issues, all too often neglected or marginalized, in dementia research and care.Sexuality, communication, risk taking, ethnicity, incontinence and practices within remote rural communities are all subjects that draw threads from the very fabric of our society, and it is indicative of how wide the spectrum has broadened that these historically dispirit strands can be tackled constructively.' - Signpost'A diverse range of subjects are covered in a series of papers written by numerous professionals of standing from various disciplines... The subjects covered include ethnicity, spirituality, sexuality, dying with dementia (palliative care), faecal incontinence and risk-taking. There is a section addressing aspects of communicating with people with dementia and another covering the medical aspects of dementia that have not had much focus in recent years, such as hypertension and diabetes. Finally, there is a social science perspective, including discussing ways that people with dementia can be involved in the research process.I found the book easy to read and it is well written and clearly presented. Covering marginalized areas of practice, it offers food for thought for the reader and is a welcome addition to current literature'. - British Journal of Occupational Therapy'This book provides invaluable research results and innovative thinking which professionals studying gerontology and dementia care will find very useful throughout their careers.'- London Centre for Dementia Care Newsletter'The contributors to this volume examine the barriers to the consideration of social inclusion in the field of dementia studies and argue for the necessity of acknowledging the personhood of all individuals with dementia. The papers discuss the sexuality of people with dementia, communication and risk taking, and dementia care in remote rural communities, among other topics. The volume ends with suggestions for more inclusive values, service development, theory and research'. - Book News'The book, commendably, tries to look at marginalized issues within dementia, such as death and dying, sexuality and faecal incontinence.' - Mental Health Today'This is a book for the connoisseur. I wish I had contributed a paper. I wish I had read it even earlier. It will be appreciated by many people, from many backgrounds. This is the study of dementia and dementia-care grown to a new maturity. Chapters are original research papers, communicating new findings and analyses, set in the context of previous knowledge, well reviewed... Thanks to the editors and authors for this little gift. Let's be sure it is read widely.' - David Jolley, director of DementiaplusExamining important issues in dementia research and care that are often neglected or marginalized, the contributors to this book provide fresh perspectives on current practice. The authors put dementia care into a socio-cultural framework, highlighting the impact of social change on dementia care over the last two decades and challenging current stereotypes.The contributors address the implications of power relationships between carers and people with dementia and discuss a broad spectrum of issues, including:* the sexuality of people with dementia* communication and risk taking* people with dementia from minority ethnic groups* faecal incontinence* dementia care and practice in remote rural communities.Taking an in-depth look at dementia research and service development, this book makes essential reading for practitioners, researchers and students working in the field of dementia care.
Anthea Innes is Senior Lecturer in Dementia Studies at the Department of Applied Social Science at the University of Stirling. She has written widely on the subject of dementia and is the author of Training and Development for Dementia Care Workers, also published by Jessica Kingsley Publishers. Carole Archibald is Senior Fieldworker at the Dementia Services Development Centre (DSDC) at the University of Stirling. She has published a range of research on dementia care and works actively with practitioners to develop and improve their service for people with dementia. Charlie Murphy is Fieldworker for the Voluntary Sector at the DSDC. He has a developmental role with voluntary sector organisations across Scotland which provide services to individuals with dementia and their carers, and publishes research, training guides and material to support good practice.
Introduction, Dr Anthea Innes, Dr Carole Archibald and Charlie Murphy, University of Stirling. Part 1. Dementia and Social Change. 1. Dementia and Social Change: Views from a Sociologist of the Community, Professor Colin Bell, University of Stirling. 2. Rural Communities, Dr Anthea Innes and Dr Kirsty Sherlock, University of Stirling. 3. Improving Domiciliary Care for People with Dementia and their Carers: The Raising the Standard Project, Noni Cobban, University of Stirling. Part 2. Marginalised Socio-Cultural Issues in Dementia. 4. The Role of Spirituality in Providing Care to Dependent Elders Among African American Care-Givers, Professor Peggye Dilworth Anderson, University of North Carolina at Chapel Hill. 5. Death and Dying, Sylvia Cox, University of Stirling, and Karen Watchman, Scottish Down's Syndrome Association. 6. Sexuality and Dementia: Beyond the Pale?, Dr Carole Archibald. Part 3. Marginalised Dementia Care Issues. 7. Faecal Incontinence, Christian Muller Hergl, Meinwerk-Institut, Germany. 8. Social Exclusion (and Inclusion) in Care Homes, Errollyn Bruce, University of Bradford. 9. Risk Taking, Jill Manthorpe, University of Hull. Part 4. Representations and Re-presentations of People with Dementia. 10. Top-Dogs and Under-Dogs: Marginalising Problematic Voices, Dr Rik Cheston, University of Bath. 11. Images, Contructs, Theory and Method: Including the Narrative of Dementia, Dr Gillian McColgan, University of Stirling. 12. Reaching out with the Arts: Meeting the Person with Dementia, Clare Craig, Northern College, Barnsley and John Killick, University of Stirling. Part 5. Future Directions. 13. Medical Perspectives, Michael Bradbury, Professor Clive Ballard and Dr Andrew Fairburn, Newcastle General Hospital. 14. Social Science Theory on Dementia Research: Normal Ageing, Cultural Representation and Social Exclusion, Professor John Bond, Lynne Corner and Ruth Graham, University of Newcastle. 15. Social Science Perspectives on Dementia Research: Intersectionality, Wendy Hulko, University of Stirling. 17. Dementia and Social Inclusion: The Way Forward, Professor Caroline Cantley, Northumbria University and Professor Alison Bowes, University of Stirling. References. Index.
Find what you're looking for...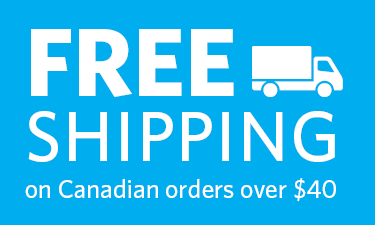 Publishers Represented
UBC Press is the Canadian agent for several international publishers. Visit our
Publishers Represented
page to learn more.