Design for Good
A New Era of Architecture for Everyone
"That's what we do really: we do miracles," said Anne-Marie Nyiranshimiyimana, who learned masonry in helping to build the Butaro Hospital, a project designed for and with the people of Rwanda using local materials. This, and other projects designed with dignity, show the power of good design. Almost nothing influences the quality of our lives more than the design of our homes, our schools, our workplaces, and our public spaces. Yet, design is often taken for granted and people don't realize that they deserve better, or that better is even possible.

In Design for Good, John Cary offers character-driven, real-world stories about projects around the globe that offer more—buildings that are designed and created with and for the people who will use them. The book reveals a new understanding of the ways that design shapes our lives and gives professionals and interested citizens the tools to seek out and demand designs that dignify.

For too long, design has been seen as a luxury, the province of the rich, not the poor. That can no longer be acceptable to those of us in the design fields, nor to those affected by design that doesn't consider human aspects.

From the Mulan Primary School in Guangdong, China to Kalamazoo College's Arcus Center for Social Justice Leadership, the examples in the book show what is possible when design is a collaborative, dignified, empathic process. Building on a powerful foreword by philanthropist Melinda Gates, Cary draws from his own experience as well as dozens of interviews to show not only that everyone deserves good design, but how it can be achieved. This isn't just another book for and about designers. It's a book about the lives we lead, inextricably shaped by the spaces and places we inhabit.
Design for Good draws a clear line between the spaces we inhabit and the social justice we seek. Through rich stories and breathtaking images, author John Cary makes a compelling and fresh argument that architects have an opportunity to not just build buildings, but build dignity. It's time we raise all people's expectations that they too deserve good design. The world will be a better, more just, and more equitable place for it.
Design for Good is a visual testament to the fact that every human being has the right to live a healthy, dignified life. This beautiful book marries my own passions for design and global health leadership in a way that no other book has. More importantly, it demonstrates that designers can—and must—play a role in creating a more equitable world. The best part? It's a new generation of leaders from the Global South who are on the cutting edge of the next health revolution. If questions about the uncertain future of global health keep you up at night, this book is for you.
In John Cary's remarkable book, we hear directly from the creative minds—users, clients, and, yes, designers—that came together to create 20 stunning buildings across the globe. They were brought to life by a process that we, at IDEO, call human-centered design. It's not just a buzzword; it's a way of approaching work that matters. These solutions, this book, matter deeply to a field searching for its highest calling and to a world in need of our best efforts.
Tim Brown, CEO, IDEO and author of "Change By Design"
John Cary has devoted his career to expanding the practice of design for the public good. John's first book was The Power of Pro Bono and his writing on design, philanthropy, and fatherhood has appeared in The New York Times, CNN, and numerous other publications. John works as an advisor to an array of foundations and nonprofits around the world and frequently curates and hosts events for TED, The Aspen Institute, and other entities. Deeply committed to diversifying the public stage, he is a founding partner in FRESH, a next-generation speaker's bureau that represents young women and people of color. For seven years, John served as executive director of nonprofit Public Architecture, building the largest pro bono design program in the world, pledging tens of millions of dollars in donated services annually.
Foreword by Melinda Gates
Introduction: The Dignifying Power of Design

Chapter 1: If It Can Happen Here
Chapter 2: Buildings that Heal
Chapter 3: Shelter for the Soul
Chapter 4: For the Love of Learning
Chapter 5: Places for Public Life
Chapter 6: Raising Expectations
Conclusion: A Call to Expect More

Appendix: List of Projects
Acknowledgements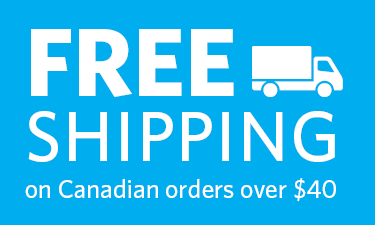 Find what you're looking for...
Publishers Represented
UBC Press is the Canadian agent for several international publishers. Visit our
Publishers Represented
page to learn more.