6 b&w illustrations, 4 maps
Despotic Dominion
Property Rights in British Settler Societies
In the late 18th century, the English jurist William Blackstone famously described property as "that sole and despotic dominion." What Blackstone meant was that property was an "absolute right, inherent in every Englishman . . . which consists in the free use, enjoyment, and disposal of all acquisitions without any control or diminution, save only by the laws of the land." In light of the intervening 250 years of colonization, Blackstone's "despotic dominion" has assumed new and more ambiguous meanings. It is the ambiguity of the meanings of property and the tensions that were and still are evident in property disputes with which this book is concerned.
Despotic Dominion brings together the work of scholars whose study of the evolution of property law in the colonies recognizes the value in locating property law and rights within the broader political, economic, and intellectual contexts of those societies. The stimulus for this new interdisciplinary scholarship has emerged from litigation and political action for the resolution of questions of Aboriginal title and other disputes over property rights in several former settler colonies, most notably Australia, Canada, and New Zealand. As the essays in this book demonstrate, a significant part of the recent explosion in interest and speculation about property rights relates historically to the securing of a more reliable cultural context for assessing these claims. For this reason, Despotic Dominion will be of interest not only to students and researchers of colonial history, but also to scholars of native studies and law, as well as those interested in the contested terrain of property rights.
This is a book for lawyer lovers of history. Lawyers interested in property law, its evolution, the litigation, aboriginal title and political response with find this book of interest.
John McLaren is Lansdowne Professor of Law at the University of Victoria. A.R. Buck is Senior Lecturer in Law and Editor of the Australian Journal of Legal History at Macquarie University. Nancy E. Wright is Director of the Centre for the Interdisciplinary Study of Property Rights at the University of Newcastle.
Acknowledgments
1 Property Rights in the Colonial Imagination and Experience / John McLaren, A.R. Buck and Nancy E. Wright
2 Encountering the Spirit in the Land: "Property" in a Kinship-based Legal Order / Richard Overstall
3 Paper Empires: The Legal Basis of French and English Ventures in North America / Brian Slattery
4 Concepts of Economic Improvement and the Social Construction of Property Rights: Highlights from the English-speaking World / John C. Weaver
5 Warm Reception in a Cold Climate: English Property Law and the Suppression of the Canadian Legal Identity / Bruce Ziff
6 Land Law, Liberalism, and the Agrarian Ideal: British North America, 1750-1920 / Philip Girard
7 When Private Rights Become Public Wrongs: Property and the State in Prince Edward Island in the 1830s / Rusty Bitterman and Margaret McCallum
8 "This Remnant of Feudalism": Primogeniture and Political Culture in Colonial New South Wales, with Some Canadian Comparisons / A.R. Buck
9 "The Lady Vanishes": Women and Property Rights in Nineteenth-Century New South Wales / Nancy E. Wright
10 The Establishment and Preservation of Hutterite Communalism in North America: 1870-1925 / Alvin J. Esau
11 The Failed Experiments: The Demise of Doukhobor Systems of Communal Property Land Holding in Saskatchewan and British Columbia, 1899-1999 / John McLaren
12 Co-existence and Colonization on Pastoral Leaseholds in South Australia, 1851-99 / Robert Foster
13 Indian Reserves, Aboriginal Fisheries, and the Public Right to Fish in British Columbia, 1876-82 / Douglas Harris
Afterword / John McLaren, A.R. Buck, and Nancy E. Wright
Index
Find what you're looking for...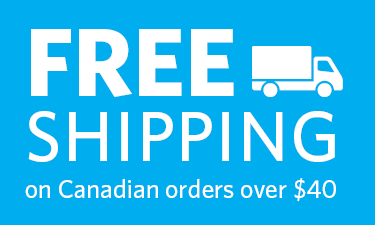 Publishers Represented
UBC Press is the Canadian agent for several international publishers. Visit our
Publishers Represented
page to learn more.