CA$54.00

Back Order
Ships in 4-8 weeks.
GO TO CART
Developing Flexibility Skills in Children and Teens with Autism
The 5P Approach to Thinking, Learning and Behaviour
Jessica Kingsley Publishers
Typified by a lack of adaptability, rigid behaviour, narrow interests, obsessions and poor problem solving skills, limited flexibility is often the cause of behavioural difficulties and presents a considerable barrier to learning, social development and independence for students with autism and related disorders.
Using the principles and philosophy of the author's unique 5P approach, this book provides a comprehensive framework through which to support children and young people with autism and related disorders in developing flexibility skills and increased independence. The book also offers a means of reducing behaviour issues which arise from poor flexibility. It provides a number of useful tools for flexibility assessment and intervention planning at individual and organisational levels. It explores the links between flexibility and participation, introducing further assessment tools and ideas. The book is accompanied by a CD-ROM of useful resources that will further support practice.
Packed with resources and practical strategies to improve flexible thinking, this book presents a comprehensive approach for teachers and other professionals who support children and young people with autism and related disorders.
This book provides a very useful extension of Linda Miller's 5P Approach to managing children and teenagers with ASD that helps develop flexibility, choice and self-advocacy in those for whom cognitive and emotional factors have rendered such skills a challenge.

– Trevor Sim, Principal Educational psychologist, London Borough of Havering
An excellent book which will be of enormous benefit for those interested in understanding the impact of flexibility in children on children's learning, social behaviour and independence. Linda Miller builds on previous research and writes in a language which is accessible to both lay and professional people. As such, it is the first book on flexibility in its own right which combines theory, assessment tools and practical strategies. A must for parents/carers, teachers, professionals, schools and other organisations!

– Esther Fenty, educational psychologist
It's great to have such an informative book about this complex area. The easy-to-use toolkit measures impact, outcomes and identifies next steps for developing flexibility. This is an area that can really impact on a child's learning. There has been a need for something like this for a long time. It really compliments the 5P Approach to Behaviour

– Sue Blows, Headteacher, Hatton School, UK
Linda's second book builds upon the successful 5P approach for Behaviour Management and tackles the tricky area of developing flexibility which impacts individuals with Autism. The book is accessible, illuminates the issues and develops understanding of this critical area and provides a framework for practitioners and parents to baseline, plan intervention and track progress. This is an exciting and essential tool for those working to improve the lives of people with autism.

– Adrienne Wright, Head Teacher, Kestrel House School London
A fresh, new insight into autism practice and a successful attempt to redefine the child-centred specialist approach through a step-by-step structured assessment of flexibility skills. This book will constitute an essential guide for professionals and entire organizations working with children with poor flexibility skills and which aim at creating the foundation for development of independence and successful learning.

– Andrea Centonze, Senior Assistant Psychologist, Kestrel House School
Linda Miller is a Chartered Educational Psychologist specialising in autism and related disorders and behaviour. With more than 30 years' experience in education she has worked closely with schools, professionals and parents to provide consultation and assessment, advice on behaviour management and support to schools in developing policy and provision. Linda's first book, 'Practical Behaviour Management Solutions for Children and Teens with Autism – The 5P Approach' was published by JKP in 2009. The 5P Approach is now increasingly used in schools and other settings. Linda has now developed a number of training courses to support the implementation of the approach. Using the 5P Approach philosophy she works currently as an independent consultant providing advice, support and training to schools, organisations, professionals and parents. You can learn more by visiting www.5papproach.co.uk
Introduction: About this book. 1. What is flexibility and why is it important? 2. What can we do to help? 3. The 5P Approach Flexibility Assessment. 4. Using the 5P Approach Flexibility Assessment in Intervention Planning. 5. Staying GREEN and Developing Flexibility: Ideas and Resources. Contribution from Louise Miller. 6. "Do you want to know what I think?" Flexibility, Independence, Self-advocacy and Participation. 7. Creating a Flexibility Policy and Flexibility Curriculum. 8. And Finally....Index.
Find what you're looking for...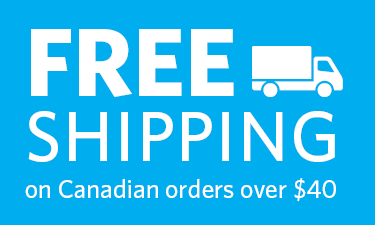 Stay Informed
Receive the latest UBC Press news, including events, catalogues, and announcements.
Publishers Represented
UBC Press is the Canadian agent for several international publishers. Visit our
Publishers Represented
page to learn more.