Developing Internal Energy for Effective Acupuncture Practice
Zhan Zhuang, Yi Qi Gong and the Art of Painless Needle Insertion
Jessica Kingsley Publishers
, Singing Dragon
Drawing on ancient Chinese knowledge and tradition, this book teaches practitioners of acupuncture how to develop their internal energy and sensitivity to energy in order to improve their practice.
Understanding and working with energy flow is essential to becoming a good acupuncturist and regular qigong practice helps the acupuncturist to direct energy flow within the patient more accurately and effectively. This book presents a complete training regime for Western acupuncturists and features qigong exercises dating back centuries. With images from the original manuscripts and the Chinese text alongside an English translation and commentary, Western readers are introduced to unique exercises and internal cultivation texts in a truly authentic way.
This book provides essential internal training for acupuncture practitioners and students and will be of interest to a wide array of martial arts and traditional Chinese medicine practitioners.
Ioannis Solos has written a book which deserves to become required reading for anybody embarking upon a study of Chinese medicine. The link between acupuncture, Qi Gong and indeed martial arts is absolute; in this book Ioannis manages to eloquently show how their unifying principle of cultivating the Spirit is of key importance for those wishing to take their "needling" skills to a deeper level. – Damo Mitchell, author of Daoist Nei Gong: The Philosophical Art of Change and Heavenly Streams: Meridian Theory in Nei Gong
Ioannis Solos has given us a beautiful book pointing to the heart of Chinese medicine. He recognizes that it is the practitioner's own level of cultivation that forms the foundation of efficacy and that all technique and theory is in service to that. Supporting this perspective with many sources from the primary literature, he goes on to offer us practical exercises that may help us cultivate proper intention. This material will be an excellent supplement to the knowledge of those whose medical practice is already complemented by training in the martial arts. Further, it offers those practitioners wishing to learn qigong a way to do so in the context of their clinical practice. Finally, Ioannis transmits a deep love and respect for the medicine that is moving and inspiring. I take this as further evidence that not only is Chinese medicine flourishing, it has never been doing better. – Lonny Jarrett, M. Ac., author of Nourishing Destiny: The Inner Tradition of Chinese Medicine
Qi cultivation practices are a treasure from China. Many significant Chinese medical physicians, including Hua Tuo, Ge Hong, Tao Hongjing, Sun Simiao and Li Shizhen, emphasized the practice of qi cultivation for their personal health, and to obtain a deeper understanding of Chinese medicine. Ioannis Solos does a superb job of presenting Zhan Zhuang and I Quan qi cultivation. He provides a clear, deep and comprehensive teaching about the relationship between qi cultivation and Chinese medicine. I highly recommend Developing Internal Energy for Effective Acupuncture Practice to anybody wanting to learn qi gong, tai chi chuan, meditation and energy healing, and especially to acupuncturists. Solos has written an excellent book that brings to life the qi within Chinese medicine. – David Twicken, DOM, L.Ac., author of Eight Extraordinary Channels – Qi Jing Ba Mai and I Ching Acupuncture – The Balance Method
Ioannis Solos studied Traditional Chinese Medicine at Middlesex University and the Beijing University of Chinese Medicine. He enjoys researching, teaching, practicing and critically interpreting the ancient philosophy and culture of China, internal martial arts, health preservation practices, classic medical texts and lesser-known Chinese esoteric traditions. He is the author of Gold Mirrors and Tongue Reflections, also published by Singing Dragon.
Preface. Part I. Introduction. 1. The concept of 'controlling the spirit'. Part II. Yiquan Exercises. 2. Exercise Basics. 3. The Great Balloon. 4. Holding the Balloon. 5. Moving the Balloon. 6. Acupuncture and Zhan Zhuang. 7. Training of the 'Wrist Force' and discussion on other needling skills. 8. Essentials of Zhan Zhuang practice. Conclusion. Bibliography. Purple Cloud Master's Essential Methods for Painless Needle Insertion. Detailed Exposition of the 'Intention and Qi Exercise'.
Find what you're looking for...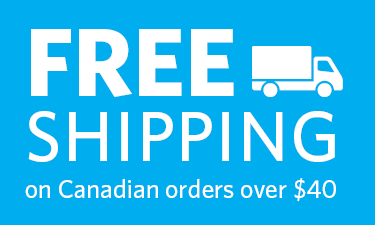 Publishers Represented
UBC Press is the Canadian agent for several international publishers. Visit our
Publishers Represented
page to learn more.