$40.95

Back Order
Ships in 4-8 weeks.
GO TO CART
Developing Services for Older People and their Families
Jessica Kingsley Publishers
Exploring new theory and practice in the provision of services for older people living at home, this book contains three parts. Part I examines the social context of old age, looking at structural barriers such as:ageism, racism and sexismthe poverty of older people relative to the rest of the populationthe received wisdom that the increase in the number of older people in the population is `problematic'The second part of the book focuses on practice. The authors examine the extent to which service providers work from a user-led perspective, looking at issues such as:day services for people with dementiahousing and support servicesGP - social services collaborationshort-term breaksPart III examines specific issues, such as:development of professional skillsthe use of specialist teamsempowermentThis book is an excellent source of information for social workers, those working with older people, and lecturers of social work and gerontology.
'This book is timely and useful for planners, practitioners and researchers. Students will also benefit from the comprehensive referencing, especially in areas where essays or courses are being planned. Written in a friendly style, the book is divided into three sections. The chapter on housing and support services is particularly illuminating.'- Professional Social Work'Using leading researchers as authors of chapters on discrete topics results in a volume that collects together much of the current knowledge and debate. This makes the information from the research readily accessible, allowing for an overview of the state of knowledge. As such it is valuable for students and practitioners in social work and related disciplines, health in particular.'- Ageing and Society'This compendium of contributions by distinguished academics goes to the heart of the policy and professional practice issues concerning care services for older people. The need to challenge entrenched, negative social attitudes is stressed and ways in which family carers and the service users themselves can play a more active part in deciding their priorities is given prominence. The rather neglected area of housing and its contribution to community-based care is also covered. The book is clearly presented and the text consistently limpid.'- Aslib Book Guide'This book focuses on the service response to older people with care needs and is a useful and accessible text that practitioners and trainers may wish to read themselves and recommend. Contributions from many of the most active researchers in social gerontology are included, a number of whom draw on work published in more extensive forms elsewhere. This has been one of the most helpful features of the Research Highlights in Social Work series. Another useful feature of this series has been its ability to combine the work of Scottish researchers with English colleagues and this volume presents such a mix.'- British Journal of Social Work'As well as presenting research findings about the changes in social work and social services, the volume poses challenges to social work about its own attitudes towards work with older people.'- The Health Service Journal'This is a timely volume, which provides an opportunity to review social work practice for older people six years after the introduction of the NHS and Community Care Act. The first part has useful chapters on the social context and demography of old ageThe issues about care management and specialist and non-specialist teams are interesting.'- CAIPE (Centre for the Advancement of Interprofessional Education'It was interesting. Points were well made. Certainly would have a place in the social work library and as a basis for student seminars.'- International Journal of Geriatric Psychiatry.
Rosemary Bland is a lecturer of social work in the Department of Applied Social Science, Stirling University. She is currently on secondment at the Scottish Office in Edinburgh as an inspector in the Community Care Division of the Social Work Services Inspectorate. Her most recent work is Residential Homes for Elderly People: Their Costs and Quality.
Overview, Rosemary Bland, The Scottish Office. Part I: The Social Context. 1. The social construction of age: the effects of ageism, sexism and racism on social work with older people, Chris Philipson and Neil Thompson, University of Keele. 2. The demography of old age: panic versus reality, Tony Warnes, University of Sheffield. 3. The financial services of older people, Christina Victor, St George's Hospital Medical School. 4. Social services for older people in Europe: a view from the observatory, Alan Walker, University of Sheffield.Part II: Adopting a User-led Approach to Services. 5. New perspectives on housing and support for older people, Bridget Franklin, University of Wales. 6. `I was given options, not choices': involving older users and carers in assessment and care planning, Fiona Myers and Charlotte MacDonald, University of Stirling. 7. The evolution of day services for people with dementia, Julie Curran, University of Stirling. 8. Breaks: whose needs are we meeting? Enid Levin and Jo Moriarty, National Institute for Social Work. 9. The needs of co-residers: support for older spouses and siblings, Gillian Parker, University of Leicester. 10. GP - social services collaboration in community care: report of a pilot study, Gerald Wistow, University of Leeds.Part III: The Practice Context. 11. Developing skills in care management: a slow process, Alison Petch, University of Glasgow. 12. Specialist teams: are they more effective? Roger Fuller and Emanuelle Tulle-Winton, University of Stirling. 13. Changing practice: professionalism, consumerism and empowerment, Olive Stevenson, University of Nottingham.
Find what you're looking for...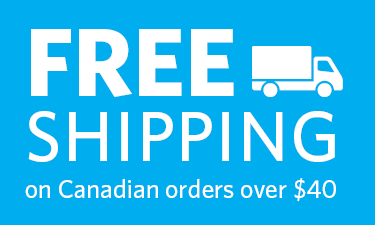 Publishers Represented
UBC Press is the Canadian agent for several international publishers. Visit our
Publishers Represented
page to learn more.