Diagnosis Asparagus
Advocating for Assessment and Diagnosis of Autism Spectrum Conditions
Jessica Kingsley Publishers
A highly readable, insightful and sometimes humorous account of autism assessment, diagnosis and life with a 'label'.
Eva was diagnosed with Asperger Syndrome (ASD) at age 11 and is now a fun-loving, sociable 16-year-old. This book, co-written with her mother, a speech and language therapist, discusses their reasons for seeking a diagnosis, the process of being assessed, their reactions to the news and the impact it has had on Eva's life. It also considers how diagnosis has helped them find strategies to lessen the challenges of living with an ASD.
Concluding that it doesn't really matter whether the name for the set of traits that characterise autism changes or what it changes to, this life-affirming book shows diagnosis to be a positive and empowering experience. It will be helpful to any family embarking on the assessment process as well as professionals looking for insight into a family's diagnosis journey.
Diagnosis Asparagus is a window into the life of one family, their path to seeking an ASD diagnosis for daughter Eva, and the bearing that has on her teenage years. I am asked often whether I think a child should be told about their diagnosis, and know many parents are concerned about seeking a diagnosis. This friendly, informal book is a great place for them to start. Young people on the spectrum will also get a lot out of reading a book about another young person. Cathie, as a speech and language therapist, has knowledge and skills which are incredibly well put to use in this book for explaining the diagnostic criteria (both old and new) and what they look like in everyday life. – Robyn Steward, consultant, trainer and author of The Independent Woman's Handbook for Super Safe Living on the Autistic Spectrum
The most valuable insights into human behavior and thought come from individuals brave enough to tell their own tale. In Diagnosis Asparagus, we are fortunate to hear two voices sharing their reaction to finding out young Eva Penrose has Asperger's syndrome (AS)... The first voice is Cathie O'Halloran, who shares both her objective perceptions as a speech and language therapist and her subjective feelings as the mother of her co-author, young Eva…Eva's very insightful thoughts follow her mother's prose at the end of each chapter, with smart and well-articulated observations that are incredibly perceptive and wholly honest…Cathie and Eva have shared their world beautifully, and in so doing, they have paved the way and padded the comfort zone for Asparagus people everywhere. – Liane Holliday Willey, author of Pretending to be Normal: Living with Asperger's Syndrome, Safety Skills for Asperger Women, Asperger Syndrome in the Family, and Asperger Syndrome in Adolescence (ed)
Eva Penrose is 16 years old and has had a diagnosis of Asperger Syndrome since she was 11. Catherine O'Halloran is her mother and a speech and language therapist. She has worked in special schools and specialist units with young people with autism in the UK and Australia for more than 20 years. Catherine and Eva live in West Yorkshire, UK.
Preface. A Note on Terminology. 1. Getting the diagnosis or ' I'm an Asparagus but I'm not green' . 2. Deciding on assessment or ' They must be weird too'. 3. Going through an assessment or 'Gloriously gabbling on'. 4. Some details about diagnostic criteria or 'Why Harry Potter would tie a pair of knickers to Hedwig's leg'. 5. Social communication or 'So how was your day?'. 6. Social imagination or ' a perfectly good squirrel'. 7. Sensory preferences and other stuff or 'brace yourself for the bullet points'. 8. Repetitive behaviours or 'repetitive behaviours...repetitive behaviours....repetitive behaviours'. 9. AS in the family or ' being Pollyanna'. 10. Sharing the news or ' being an ally for Asperger's'. 11. Strategies that help or 'you have stepped unknowingly in a massive pile of poo'. 12. Asperger's Syndrome or 'I'm the last of my kind'. 13. The Present and the Future or ' not barking like a dog'. Index.
Find what you're looking for...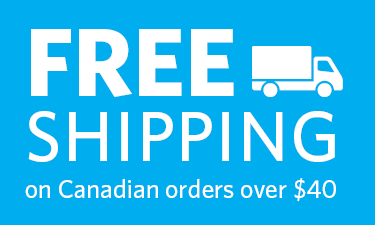 Publishers Represented
UBC Press is the Canadian agent for several international publishers. Visit our
Publishers Represented
page to learn more.